Karen Mok: Marriage, family and all that jazz
Hong Kong singer-actress Karen Mok talks about her love affair with jazz, and reveals why she doesn't want kids right now.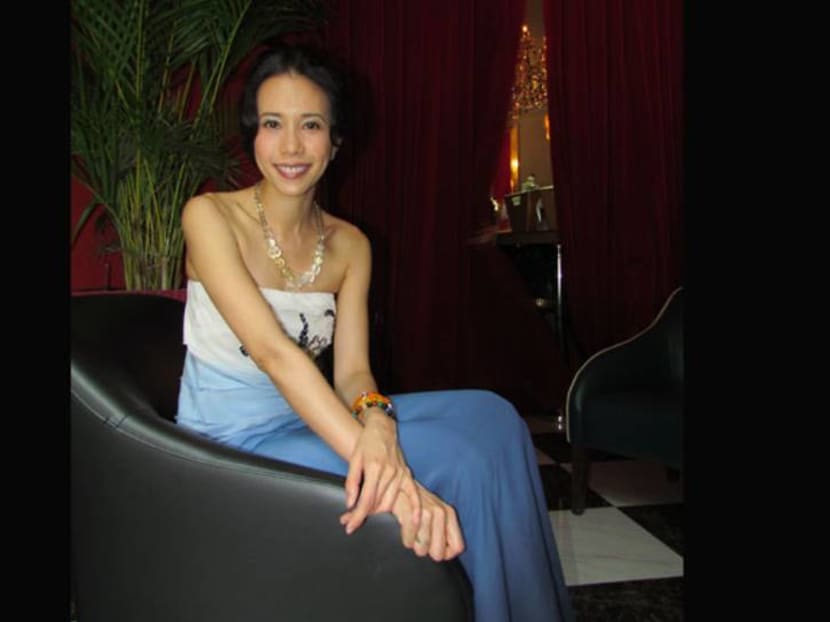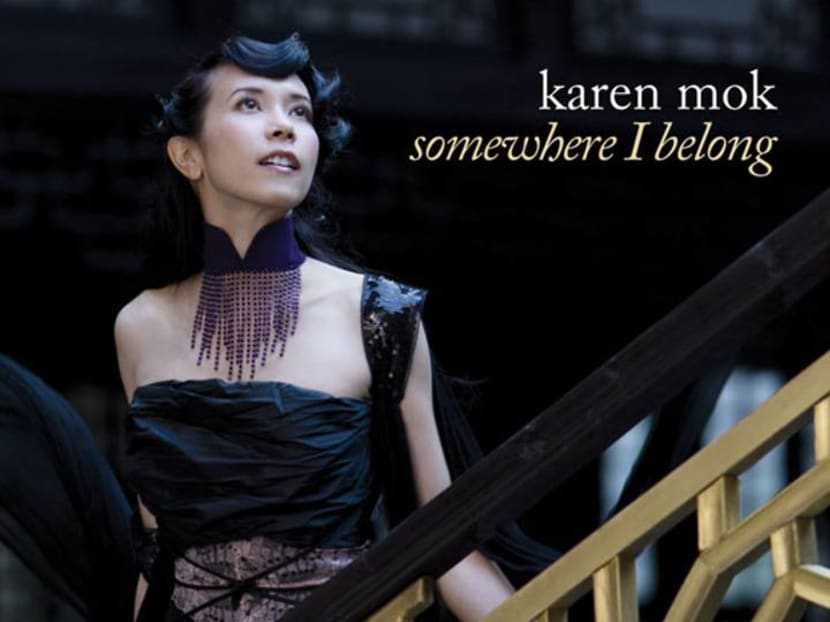 SINGAPORE: After 20 years in showbiz, Hong Kong singer-actress Karen Mok has finally fulfilled her long-held dream of releasing a jazz album.
Mok's new jazz album "Somewhere I Belong", which is also her first ever English album, sees her re-interpreting jazz classics and infusing them with Chinese influences.
"Jazz is something that keeps evolving through time. When it travels to different parts of the world, it just takes on the character, the flavour of the different cultural influences that it's exposed to.
"There are just so many different faces that jazz can take on," said Mok, who also plays the traditional Chinese music instrument, the gu zheng, in the album.
"We decided right at the onset of doing this album, that unless we did it with our own style, character and have some sort of Chinese identity which is reflected in the music, there wouldn't be any point doing a jazz album.
"If you are trying to pretend to be just like any other Western musician, there is no point. There is no point copying someone else," she explained, during a recent promotional event for the album at The Mansion lounge in Singapore.
Love at first sound
Her love affair with jazz actually began before she even entered showbiz, when she was still a university student in the UK.
"I was just walking down Charing Cross Road (in London), and there was one of these shops, discount shops selling tons of books and CDs and stuff.
"There were whole piles of CDs that were really cheap, so I just picked up this one which had kind of names that I wasn't familiar with yet, it had the duets of Ella Fitzgerald and Louis Armstrong."
"When I started listening to it, I was like 'Wow. So this is what they call jazz!' I loved it and I just really got into it," said Mok.
Decades later, Mok's dream has brought the 42-year-old star, who married her German college sweetheart Johannes in October 2011, to various parts of the world for her jazz album's promotional activities.
But she expressed that she always tries to find time to be with her husband, even though she regularly keeps in touch with her husband via video calls when she travels.
"I feel that I actually have a more balanced lifestyle now. I'm a workaholic, and I don't even try to hide the fact that I'm one.
"Before I got married, it's easy to dedicate all my time to my work, because I don't have any other obligations. But then now I do," said Mok, who now resides in London with her husband.
"I have to make sure I have enough time for myself, and for my family, my husband."
"I am aware that I have to force myself to take a break from time to time ... have a bit of space and then spend time with my family."
Too busy for kids
Her new family also includes her three stepchildren, from Johanne's previous marriage.
While some step-parents might find it hard to connect with their stepchildren, Mok isn't one of them.
"They are all teenagers now. It's actually really easy to connect and communicate with them," said Mok.
When asked if she has considered having a child of her own, the singer expressed that she is "too busy" to have children.
"I don't really have much desire regarding motherhood. I am really way too busy.
"I am very happy with how my life is unfolding right now," said Mok.
2013 will be a busy year indeed for the leggy star.
Apart from promoting "Somewhere I Belong", Mok will have her hands full planning her next concert tour, as well as preparing for a special exhibition to commemorate her 20th year in showbiz.
Mok, who also appears in Hollywood star Keanu Reeves' directorial debut, the martial arts action film "Man of Tai Chi" which will be released later this year, said that the exhibition will trace her journey as an artiste over the years.
"It's not just about exhibiting the clothes I've worn on stage. There is much more to it," said Mok.
"I'll be bringing in a lot of stories that people do not know about."
"It's also kind of revisiting certain moments with my fans, as well as thanking them for having been around for all these years."