KFC launches limited-edition Mala Chicken
The spicy chicken will be available from Friday, Mar 8.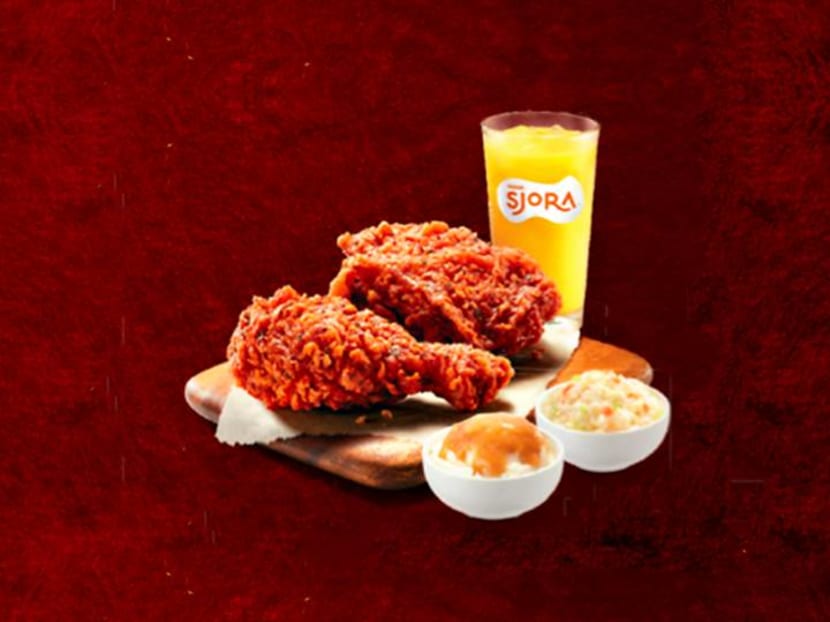 Pain never felt so good. KFC is launching a limited-edition Mala Chicken from Friday (Mar 8).
The numbing, chilli stir-fry dish has taken Singapore by storm, becoming a distinct flavour for steamboats, potato chips and more.
Inspired by Singaporeans' love for mala, the new KFC Mala Chicken features signature fried chicken drizzled with KFC's Szechuan Mala sauce.
Prices start at S$8.95 for a Mala Chicken two-piece meal, which also includes sides and a Sjora Mango Peach drink.
Remember to wash your hands before touching your face.