KFC launches new Truffle Parmesan Chicken for CNY
Now available in stores and for delivery, kickstart the festive season with this unusual reunion dinner option.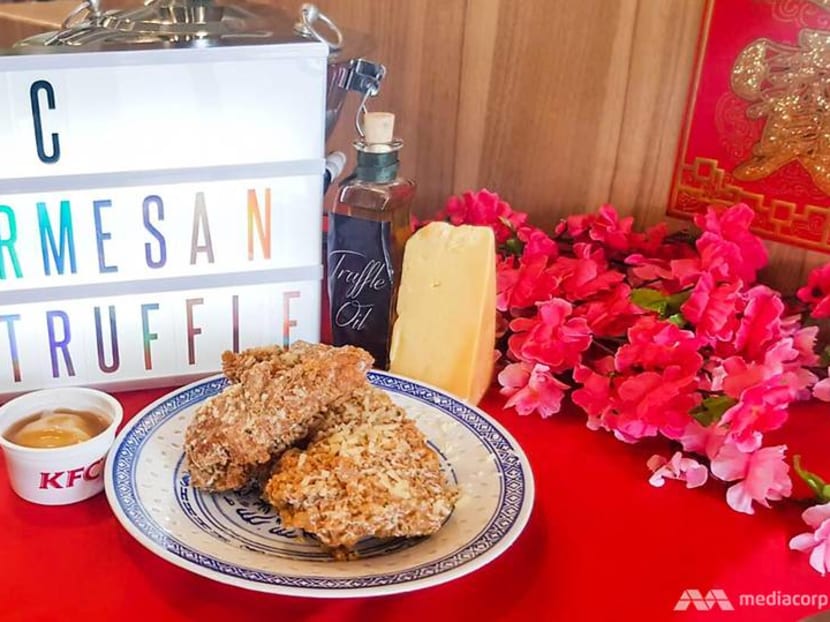 You don't have to wait for the Year of the Rooster to tuck into golden fried chicken. Two of the most fragrant ingredients are coming together this festive season with KFC's new Parmesan Truffle Chicken.
KFC's new offering is drizzled with a truffle-infused cheese sauce and topped with shredded parmesan cheese.
The meals come with a Sjora strawberry kiwi drink, along with sides.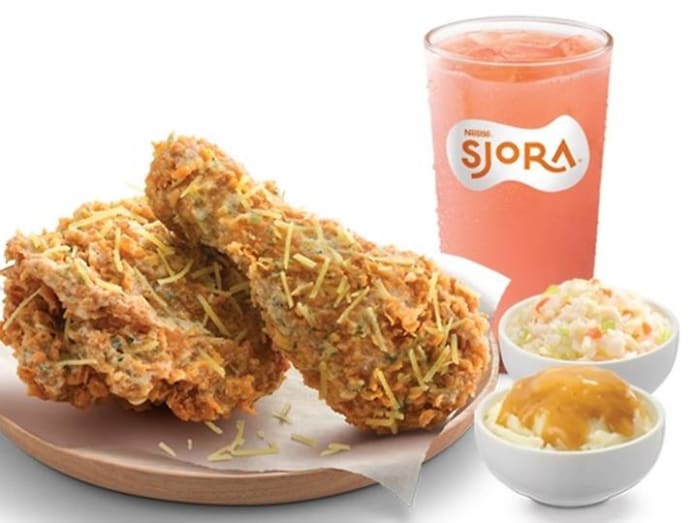 Prices start at S$8.95 for a two-piece meal. Just collect an 'hongbao' or two before heading down. Easy.
We gave it a go and the parmesan taste was sharper than expected. Prepare wet tissues because they really doused this chicken in truffle oil. Every KFC restaurant will be smelling like this until Feb 19 – or while stocks last.
As for the strawberry kiwi drink, it brings back childhood memories of strawberry-flavoured Fruitella – if you can imagine that as a chilled drink.
KFC has also launched its new mobile app, an "omni-channel" platform that lets diners place orders with dine-in, takeaway and delivery options.
Register an account to receive a free one-piece Chicken Set (worth S$6.50), redeemable for dine-in and takeaway with minimum spend of $10.
The KFC Singapore mobile app is now available on Google Play and the App Store.