Kid-friendly eats: The Portly Papa's guide to eating out with your children
In this week's Chubby Hubby, Portly Papa column, Aun Koh puts on his food blogger hat to recommend his family's favourite kid-friendly places to eat at.
This week, instead of rambling on about my children and how much I love/hate them, I thought I would do something useful. 
Since some folks think of my wife and me as somewhat trustworthy authorities on dining, I figured it would be quite useful to round up the restaurants and other food shops that we enjoy eating at. 
Of course, by no means is my list meant to be a best-of list. Nor is it super comprehensive because I will admit that we are geographically biased. But the below are the places that we love and that as parents who enjoy good food, we feel confident in recommending to all of you.
So, without further fanfare, let me present the 2019 Portly Papa Guide to Eating with your Kids (in Singapore).
BREAKFAST
It's the most important meal of the day, or so we've been told. Unfortunately, far too many hipster cafes and brunch spots open way past what I (and I suspect, anyone with kids) consider breakfast time. When your kids wake you up, screaming and shouting and jumping on your bed at the crack of dawn, you want to be able to eat sooner rather than much, much later.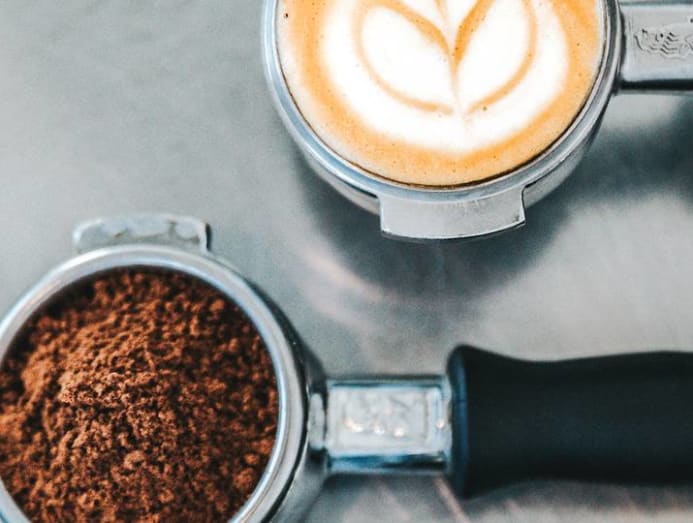 Kith is a family favourite, and several branches open as early as 7am or 7.30am, perfect when your daughter has peeled back your eyelids at 5am asking if you're awake. My own favourite breakfast item at Kith is their Breakfast Wrap, a tortilla filled with crispy bacon, scrambled eggs, tomatoes, lettuce, avocado and guacamole. That and a Kith (extra strong) Kopi are the perfect morning fuel. 
Also open early at 8am, are sister eateries Ronin and Punch. We love Vincent Teng's dark and light duo of cool cafes. Both have excellent coffee. Ronin has the best scrambled eggs and French Toast in town, while Punch serves healthier fare. As you might imagine, I tend to prefer the former while my wife always wants to go to the latter.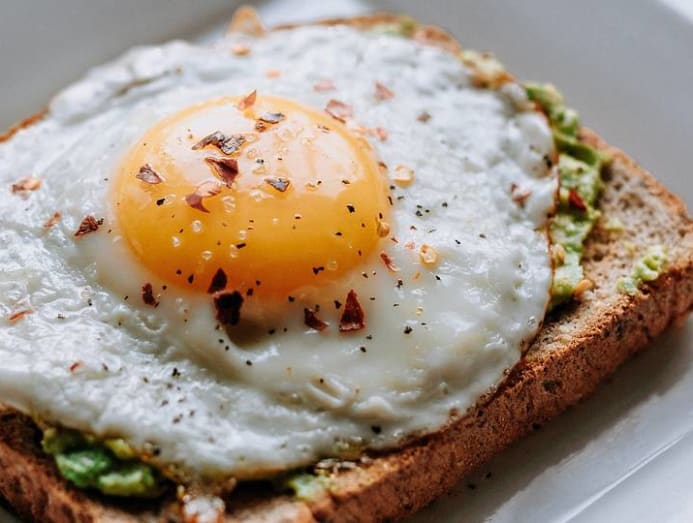 Most recently, the two older kids have been coming with me for early morning meals at Jalan Kayu Prata Cafe (open at 8am on weekends). And while neither munchkin eats curry yet, I'm just thrilled that they enjoy visiting this local institution with me. T1 loves their banana prata while T2, the chocoholic, orders a tissue prata drizzled with chocolate sauce.
BURGERS
My family loves burgers, and these days, the place we go to the most often for them is Meat Smith. Meat Smith's signature double cheeseburger is my single favourite burger in town, and at just S$15, a very good deal, too. For the little ones, opt for the kid's cheeseburger (single patty), which comes with fries. 
If we want to splurge, Black Tap is loads of fun. Their burgers are excellent and their (crazy) shakes epic. When it comes to QSRs, I have to say that the burgers at Fatburger are damn good. As are their fries, and their milkshakes. Come to think of it, we haven't had anything we haven't liked at this American import fast food chain.
PIZZA
Another family favourite is pizza. Fortunately, the kids still claim (when I am in earshot at least) that they like mine best. But when I am too lazy to make the dough and sauce, and we want to have pizza at home, we often order in from Alt. Pizza. They serve up good consistent pies. 
The best restaurant pizza I've had though comes from the Puglia Alfresco Pizza Bar opened by the couple behind Lafiandra. And the very best pizza in Singapore I've had to date are the Neopolitan pies made by Antonio Miscellaneo at Casa Nostra, his private dining pop-up.
JAPANESE
As a family, we probably eat more Japanese food (when dining out) than any other cuisine. Fortunately, my wife's and my love for this culture's food has rubbed off on our little ones. Favourite family dining spots for us include Standing Sushi Bar, Tomi Sushi, Yayoi, and Tampopo. 
My kids are also obsessed with both yakiniku and shabu shabu. We've had to explain on several occasions that good yakiniku and shabu shabu places tend to cost a pretty penny, so they understand that they're special occasion restaurants, earned for good behaviour or because of a special celebration. The ones we like best include Yazawa Meat, Gyu Bar, and Yakiniku Heijoen, and Shabu Shabu Gyu Jin.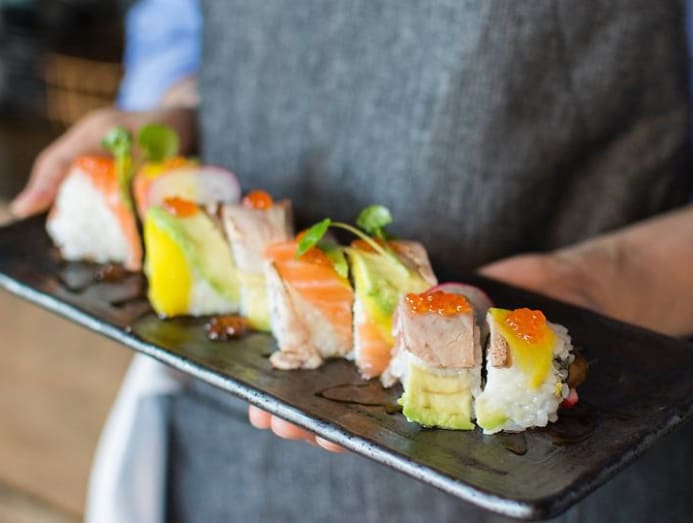 CHINESE
We also love Chinese restaurants. And because T2 has a serious xiao long bao addiction, we often visit Din Tai Fung, Lao Beijing, Crystal Jade La Mian Xiao Long Bao, or Hand in Hand Beijing Restaurant. 
T1, on the other hand, is presently obsessed with Peking Duck. Imperial Treasure Super Peking Duck is definitely one of the best in town but it can be hard to get a table. When we decide to go grab a duck last minute, we often book a table at one of the two TungLok XiHe Peking Duck outlets in town. 
We also patronise other kinds of Chinese restaurants. We particularly like YAN, on the top floor of the National Gallery. It's a charmingly elegant restaurant which serves excellent dim sum, we go here. The space is serene and beautifully designed. Our son loves the soy sauce chicken. And our daughter has slept very comfortably here many times. 
OTHER FAVOURITES
One cafe we visit often these days is Casa Rustico. Not only are the owners good friends (and their kids BFFs of my own little monsters) but we all love the simple, soulful Italian fare served here. My son always has the chicken parmesan while I adore the pastas. 
We also like the Enjoy Eating House & Bar. Chef-owner Joel Ong was formerly with Rochor Thai, which was a regular hang-out for us before it (sadly) shut down. Fortunately, our son's favourite grilled pork cheek is on the menu at Enjoy, as is my own fave, the crab meat omelette.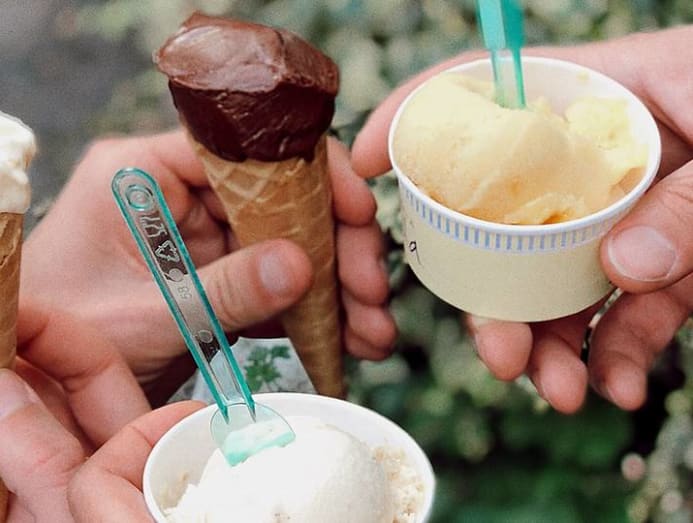 When we're in the mood for something sweet and cold, our first pick in town is Sunday Folks. Freshly churned ice cream (think soft serve), homemade cones, and absolutely delicious homemade toppings. What more could you ask for?
Like I said at the top of this piece, this is by no means a definitive list. Hopefully, though, you'll find a restaurant or two worth trying out. Maybe one of these might become your family's favourite as well.
Chubby Hubby, Portly Papa is a regular column about adventures in fatherhood from Aun Koh.