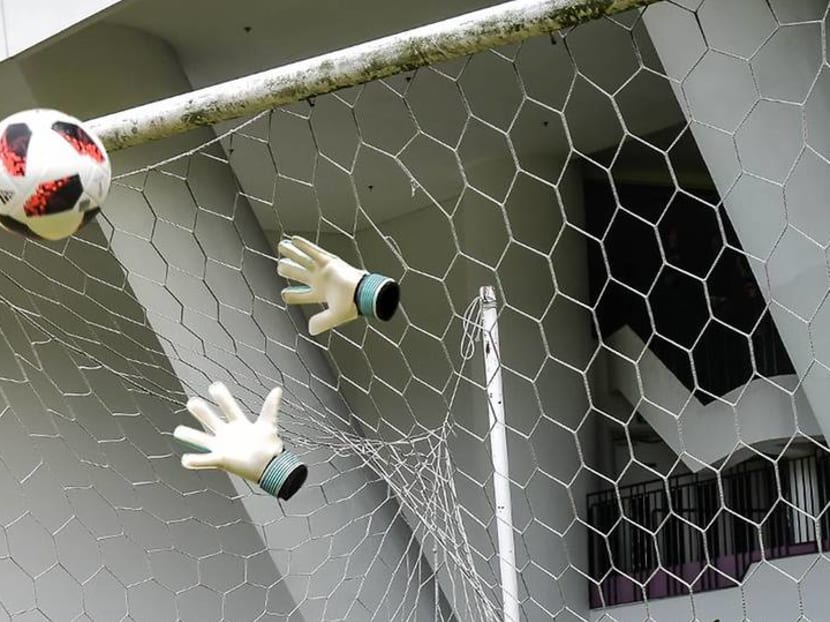 SINGAPORE: Singapore's new mascot for intangible heritage is invisible - Mr WoOoO, a ghostly chatbot, is set to help Singaporeans understand Hungry Ghost Festival traditions, the Ministry of Culture, Community and Youth (MCCY) said on Thursday (Aug 16).
Souls of the dead are believed to roam among the living during the month-long festival, which falls in the seventh month of the lunar calendar. This year, it started on Aug 11.
"Mr Woo (full name: Mr WoOoO) (is) in town on his yearly trip in search of good food, exciting concerts and intriguing ceremonies," MCCY said in its press release. 
Singapore's first chatbot for the festival already has a profile on Facebook. Mr Woo is available on Facebook Messenger until Sep 9, the ministry said.

"Mr Woo is friendly, learned and loves char kway teow. He is also brimming with information on the festival's origins and practices, having built up his store of knowledge by consulting religious leaders from Buddhist and Taoist faiths," MCCY said.

Mr Woo will guide users to his favourite haunts, like Buddhist or Taoist temples and getai performances, according to MCCY.
It will also prompt users to participate in a daily quiz about the festival and use memes, GIFs and emojis to engage them.

The ministry added that Mr Woo is one of the ways it is using digital tools to "help build greater understanding and appreciation of Singapore's intangible cultural heritage".