Lea Michele weds clothing company president Zandy Reich
The former Glee star tied the knot on March 9 after a year-long engagement.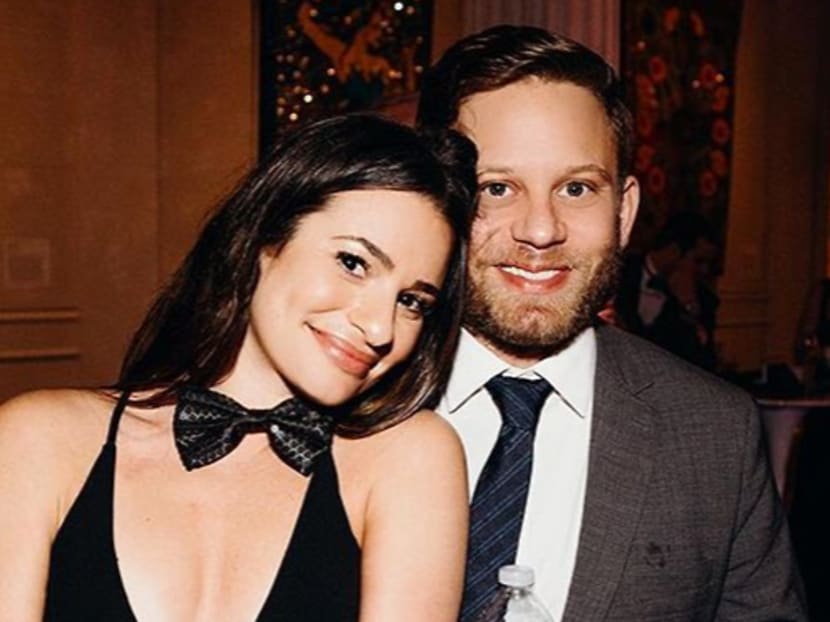 Actress Lea Michele has plighted her troth to Zandy Reich, the president of a clothing company called Ayr.
The couple, who dated for about two years, wed on Saturday (Mar 9) in a small ceremony in Northern California. Present at the ceremony were Glee co-stars Darren Criss and Becca Tobin, and Scream Queens actress Emma Roberts.
Michele shared an image from her wedding, which she captioned with the date of the reception.
Michele, 32, and Reich, 36, a Philadelphia native and president of AYR clothing company, got engaged last April. The singer-actress then posted a photo of herself wearing her new diamond ring on a beach, captioned with a single word: "Yes".
"I think the first thing I said to him was, 'Stop joking around!' So I was super surprised," she told celebrity news site People at the time. "Everyone said, 'Try to be present because it'll happen so quickly.' Which I didn't listen to at all and blacked out and I barely remember."
The 4-carat diamond ring is estimated to have a value "in the range of US$100,000 (S$136,000) to US$150,000," reported wedding news site The Knot News last year.
The couple first went public with their relationship in 2017, but have largely kept their romance out of the spotlight.
Michele's previous high-profile relationship was with the late Cory Monteith, who was also her onscreen lover in Glee.