Lim Peifen reveals miscarriage and encourages others: 'You are not alone'
She had "lost hope", the DJ said, but wanted to share her experience so that others who might be in a similar situation would not.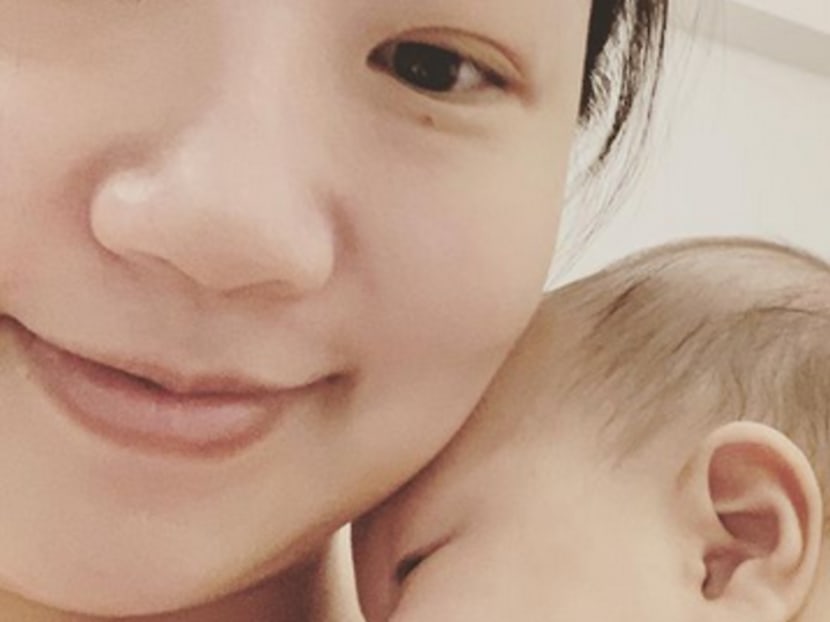 YES 933FM DJ Lim Peifen welcomed a second child on Oct 1, but, she recently revealed, it was all the more poignant because she had lost a baby in a miscarriage just months before.
In an Instagram post on Dec 28, the 38-year-old said she was now prepared to tell the story of how she had "lost hope for a while".
"Sharing this now because I'm ready to, and because when it happened to me, I found strength in women with similar stories," she wrote.
Lim, who also has a five-year-old son with computer engineer husband Lie Wei Xiang, started off by revealing that new baby Jude was a "rainbow baby", a term used for children born after the mother has experienced a miscarriage, stillbirth or death of an infant from natural causes.
"Jude is my rainbow baby. I chose the name because Saint Jude is the patron saint of hope, and Jude is my hope," she wrote.
She then disclosed: "I had a miscarriage in November 2019. At eight weeks, I had seen my baby and heard its heartbeat. I was elated; we had been trying for a second baby for two years. Then, at 11 weeks, just a day shy of my next gynae appointment, I discovered, to my greatest fear and dismay, that I was bleeding.
"We rushed to the gynae, he did a scan and there was no heartbeat. The foetus had failed to grow for two weeks. In a flash, all our joy and hope was gone. I felt grief like never before. Shock, then anger, and then sorrow. I wanted to sink into my own darkness and weep. I didn't want to die, but I didn't want to live either."
Compounding her misery, she had to take medications to help her body expel the foetus, which was a painful process.  
"I cried more than ever and hid in my room all day. Even though my husband stayed by my side, I still felt very lonely at times. No one can really know how it feels to lose a life that was inside you, unless it's from personal experience," she wrote.
She found comfort in a message from a friend, who wrote, "'To think, the first thing you saw when you opened your tiny little eyes was the face of Jesus.'"
Peifen said, "I found great consolation in these words. I'll see my angel baby in Heaven."
The DJ ended with a message of encouragement for others.
"If you are going through or have been through something similar, please know that you are not alone. And it is nothing to be ashamed of. And you can grieve. And you can cry (or not). And you will find solace. And when you can finally see light through the tears, you will be stronger, better, kinder," she said.
She also expressed well wishes for the new year, saying, "At the end of 2019, I lost hope for a while. At the start of 2020, I found hope again. I was afraid, but hope gave me courage. I am immensely grateful. As we bid goodbye to a challenging year, let's hold on to hope."