The live-action Dora The Explorer film releases its first trailer
Tomb Raider-lite? High-budget Milo commercial?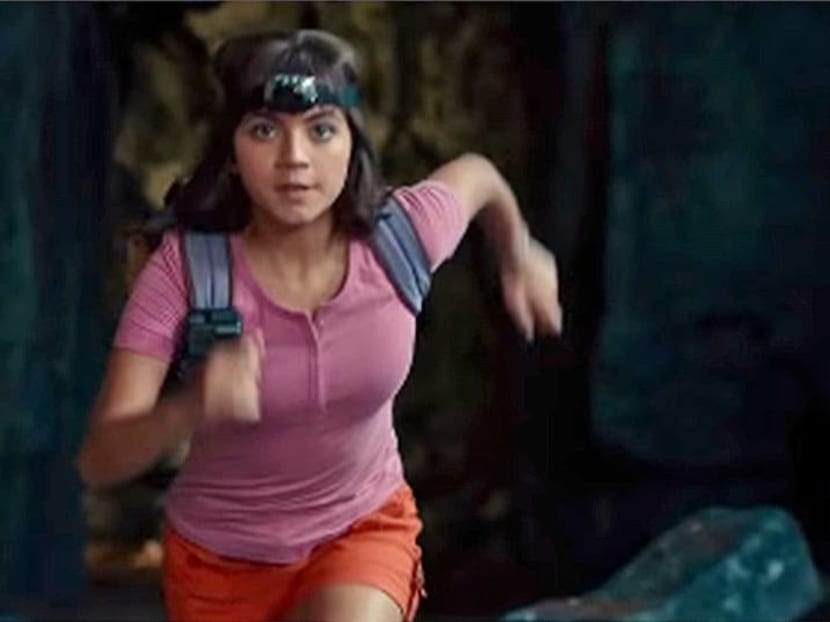 The first trailer for the live-action Dora And The Lost City Of Gold was released by Paramount Pictures over the weekend, showing the young adventurer leaping and running in what appears to be a high-budget Milo commercial.
The two-and-a-half-minute trailer follows a teenage Dora (Isabella Moner) going to high school while her explorer parents (Eva Longoria, Michael Pena) search for a lost city of gold. She is whisked back to the jungle with her cousin Diego (Jeffrey Wahlberg) and friends in a kidnapping and forced into an expedition, where she displays her survival prowess.
Critics have already begun to draw parallels to Angelina Jolie's Lara Croft: Tomb Raider, though Dora is clearly more light-hearted than the 2001 adventure thriller, and perhaps with more plot.
Based on the animated Nickelodeon series, the film is directed by James Bobin, with a screenplay written by Nicholas Stoller and Matthew Robinson. The film is the latest in Hollywood's series of live-action adaptations of popular animated classics, including Disney's Dumbo, The Lion King and Aladdin, all set to arrive this year.
One cause for concern, however: Dora's trusty companion, Boots the monkey, doesn't wear boots at all. Odd.
Dora And The Lost City Of Gold opens in Singapore Sep 5.