Madonna, 61, takes 25-year-old rumoured squeeze on family vacation
Does this mean backup dancer Ahlamalik Williams is part of the family?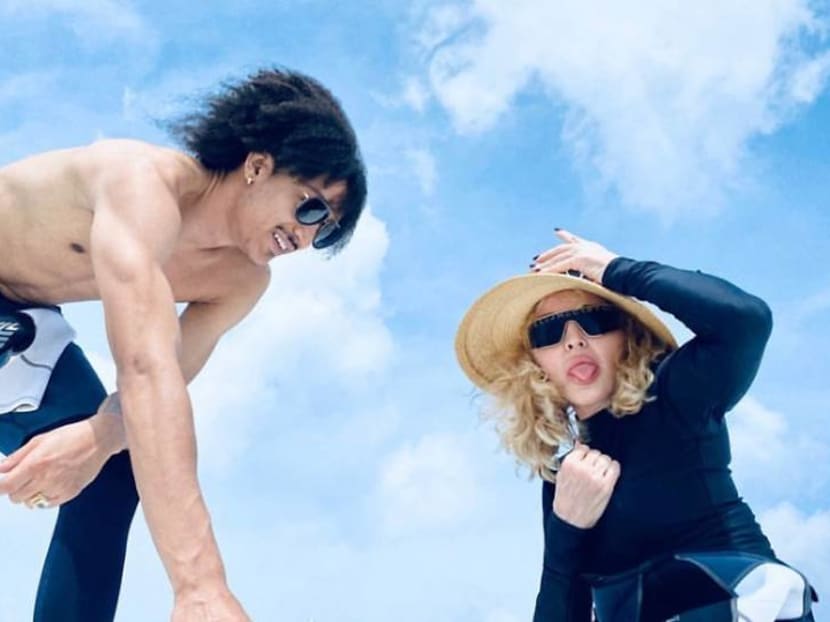 Madonna has tacitly confirmed her intimate relationship with 25-year-old backup dancer Ahlamalik Williams, posting pictures on Instagram of them on a family vacation together.
In her latest snap, she's poking her tongue playfully out at the camera, while a shirtless Williams gazes at her with a smile.
As seen in an earlier post, the pair are on a beach holiday together with Madonna's children including son David, 14; and daughters Mercy, 13; and Estere and Stelle, both seven. The video was captioned, 'Family Water Therapy! #fun #healing."
Williams has featured on Madonna's Instagram page for several months now, working with her on her Madame X concert tour, having fun and boarding a helicopter together. She hasn't been at all hesitant about tagging him, either.
Williams' father, Drue, told entertainment website TMZ that the pair have been dating for just over a year now, after having met in 2015 when his son auditioned for Madonna's Rebel Heart tour and caught her eye.
Last month, various media outlets reported that the two were spotted on a balcony in Miami with Williams' hands encircling Madonna's waist.
Williams is the latest in a string of Madonna's younger boyfriends, which has included Brahim Zalibat, then 23; Timor Steffens, then 26; and Kevin Sampaio, then 31.