Madonna gets sued for starting her concert two hours late
The perpetual late start to her Madame X Tour concerts has caused one man in Florida to file a class-action suit against the pop diva and event organiser.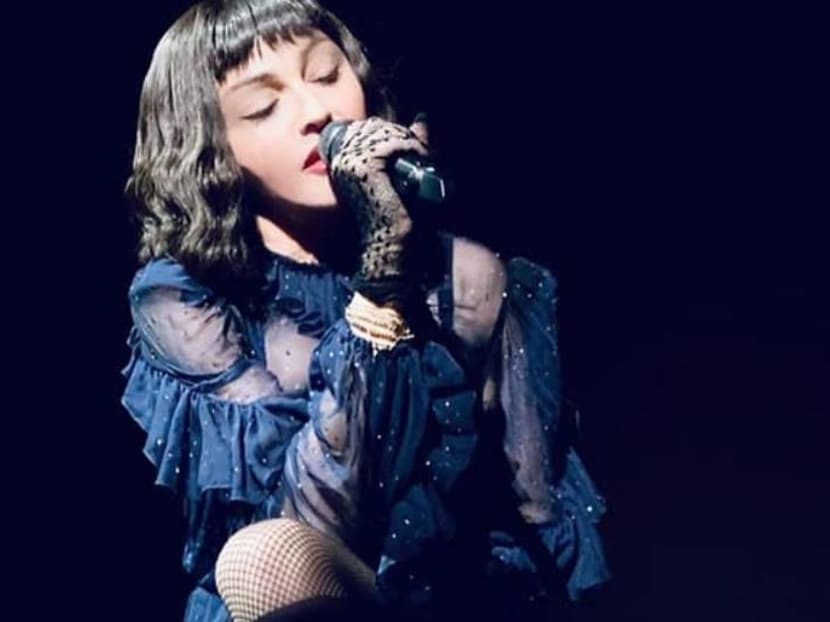 Fans who have attended Madonna's performances would know that the diva is notoriously known for starting her concerts several hours late.

One Florida concert-goer, Nate Hollander, has sued the artist and event organiser Live Nation for pushing back her Miami Beach performance by two hours. The Madame X Tour concert was scheduled to begin at 8.30pm but to accommodate the pop singer's tardiness, it was rescheduled to start at 10.30pm instead.

Hollander had purchased three tickets totalling US$1,024.95 (S$1,393) for the concert at the Fillmore Miami Beach venue, according to the suit filed on Nov 4 in federal court in Miami-Dade County.

It wasn't the only performance Madonna, 61, showed up late for. The suit alleged that she had repeatedly arrived late to her shows since the tour started in September.

According to the lawsuit, Hollander did not want to attend a concert that late and Live Nation would not refund him his money.

"Ticketholders had to work and go to school the next day, which prevented them from attending a concert that would end at around 1am," the suit claimed. "Hollander attempted, without success, to obtain a refund for the three tickers purchased for the Madonna concert."

Hollander apparently tried to recover some of the ticket money by reselling his tickets on Ticketmaster.