Manager denies exploiting Leslie Cheung's memory for profit
Leslie Cheung's manager of 22 years speaks out against claims that she made at least HK$9 million (S$1.4 million) from the events she organised to mark the 10th anniversary of his death.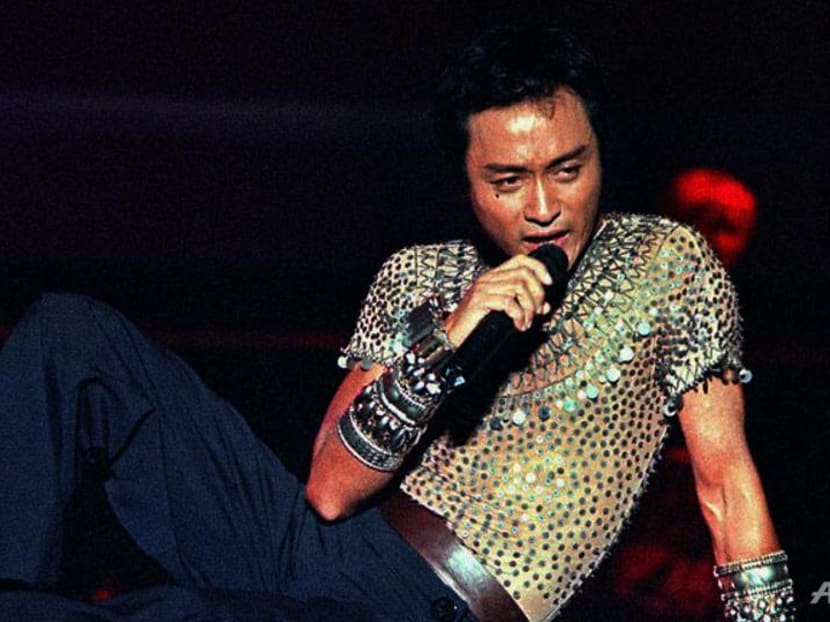 HONG KONG: Late Hong Kong superstar Leslie Cheung's manager Florence Chan, who recently organised a series of events to mark the 10th anniversary of his death, has denied allegations that she had exploited his memory to generate huge profits for herself, reported Hong Kong media.
A number of Hong Kong tabloids have recently claimed that Chan, the woman behind a massive commemorative concert and a special exhibition of Leslie Cheung memorabilia, stands to make some HK$9 million (S$1.4 million) from the ticket sales for these events.
The reports said Chan also stands to profit greatly from the sale of DVD recordings of the sold-out concert, its broadcast rights, as well as the merchandise sold at the exhibition.
However, Chan stressed that she did not profit from these events, and that all proceeds will be donated to charity.
"I feel that I don't have to clarify anything. I sincerely used my love to give Leslie a 10th anniversary present.
"It doesn't matter what people say as long as Leslie knows," Chan told Hong Kong media on Tuesday.
"I could have refused to release the concert's broadcast rights to the television stations, and nobody would get to see it."
"But my aim is to let Leslies fans around the world know about these commemorative events we've done in Hong Kong," Chan added.
"I don't want this to be a commercial opportunity for people. We will donate the proceeds to the End Child Sexual Abuse Foundation."
Chan's assistant further explained that Chan has not been able to open up the accounts for inspection as the commemorative events have just concluded, but will do so once all the figures are collated.