Follow our CNA LIFESTYLE page on Facebook for more dining stories and videos
SINGAPORE: As the saying goes, you're not a true blue Singaporean if you don't queue - especially for good food.

But how long is too long to wait, even for a Michelin-approved meal?

While Michelin stars used to be solely associated with starched white tablecloths and eye-watering price tags, its glory has taken on a slightly different flavour in Singapore.

In 2016, Michelin Guide Singapore bestowed a coveted star each to two hawker stalls - Hill Street Tai Hwa Pork Noodle and Hong Kong Soya Sauce Chicken Rice and Noodle, now better known as Hawker Chan.

Along with these accolades came the snaking, neverending queues. The human traffic is especially chronic at Hawker Chan's original stall at Chinatown Complex Food Centre, where the hungry and the curious assemble every day.

But is it worth waiting up to an hour (or more) for a plate of what some claim is the best chicken in town?

"The rice was a little soft for my liking but the chicken was nice," said a local, who braved the lunch crowd and sweltering temperatures at the behest of her friend who was visiting from overseas.

"My friend really wanted to try it, she said it was really nice, but I thought it was only okay."

Ahead of the Michelin Guide Singapore unveiling their star picks for 2018 on Jul 25, we look at five other Michelin-worthy eats in the area for foodies who believe that a good meal doesn't always have to come with an official seal of approval.

Zhong Guo La Mian Xiao Long Bao (#02-135, Chinatown Complex Food Centre)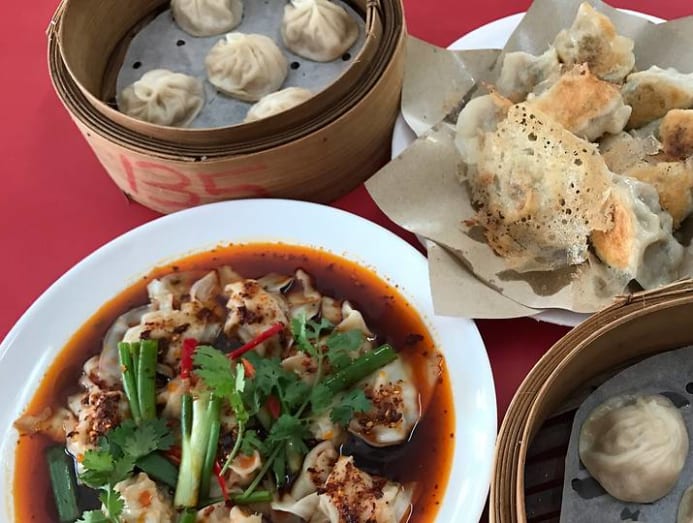 Right across from Hawker Chan is a dumpling stall that has earned a Michelin Guide Singapore mention but has curiously not received a star despite their exceptional and affordable fare.

Skip the "la mian" or pulled noodles and zero in on their "xiao long bao". These soup dumplings have all the hallmarks of a xiao long bao one might expect to find at a ritzier establishment - delicate skin, rich broth and flavourful pork filling. Not only do these made-from-scratch morsels give Din Tai Fung a serious run for their money, but they also pack excellent value at S$6 for ten pieces.

Also noteworthy are their pan-fried dumplings (S$6) as well as the szechuan spicy wantons (S$4.50). The latter, which comes dressed in a mix of chili oil and chili flakes, pairs best with black vinegar.

Opening hours: 11.30am - 3.00pm and 5.00pm - 8.30pm. (Closed Mon and Tue)

Ma Li Ya (Maria) Signature Virgin Chicken (#02-189, Chinatown Complex Food Centre)
Novel name aside, there are no gimmicks when it comes to their chicken rice. Each translucent grain is toothsome, and generously seasoned with sesame oil and a hint of ginger. Their soya sauce chicken is tender and boasts burnished, glazed skin.

However, the runaway winner has to be their beancurd (S$1.40), which bathes in a superior soya sauce blend until it's ready to be plated upon order. Think of it as a savoury "tau huay" or soya beancurd pudding - but better. The outer layers, dyed brown from the marinade, provide a savoury counterpoint to its still-pale centre. These jiggly silken blocks are so in demand that there's a minimum order of five pieces for takeaway requests. Truly a near-religious experience befitting their moniker.

Opening hours: 7.30am - 4.00pm (Closed Mon and Fri).

Fei Ye Ye Food Tradition (#02-177, Chinatown Complex Food Centre)
In the "blue zone" of the food centre, just a row away from Hawker Chan, is an old-school joint that specialises in springy wanton noodles. Although they also offer soya sauce chicken, the trophy goes to their dumplings or "sui gao" noodles (S$3). Literally made fresh every morning, these delicate parcels pack a unique flavour and textural punch courtesy of the filling made from minced pork, water chestnut cubes, shredded carrots and generous chunks of prawn.

The dumplings also come in a bowl of five pieces for S$3 - perfect for sharing (or not). Those with larger appetites can also opt for add-ons of their handmade wantons or braised chicken feet.

Opening hours: 6.30am - 2.30pm (Closed Mon and Tue)

Teochew Street Mushroom Minced Meat Noodle (#02-023 Chinatown Complex Food Centre)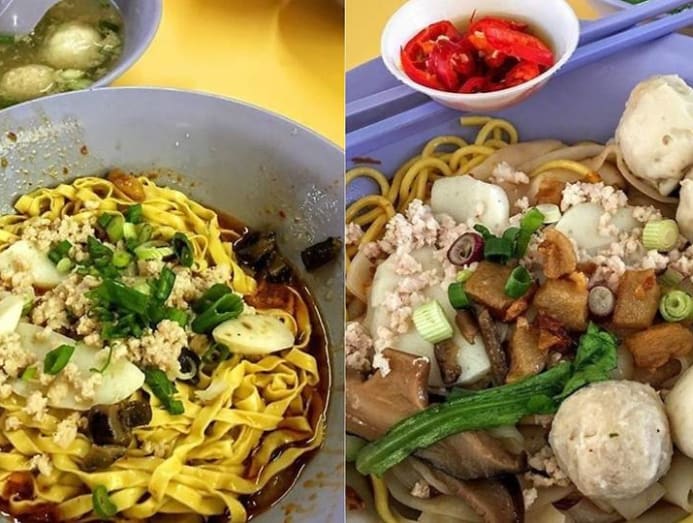 It's always a good sign when a stall has an abbreviated menu but still continues to draw a steady stream of regulars. Although Teochew Street only serves two dishes - fishball noodles and "bak chor mee" or minced pork noodles - their unique take on both local classics warrants a repeat visit.

While minced pork noodle purists may baulk at the absence of a strong vinegar flavour, Teochew Street's version is seasoned to allow their fresh ingredients to shine.

Their iteration of bak chor mee (S$3 and S$4) is served with a bouncy homemade fishball that is shaped and boiled per order. The firm noodles are further complemented by the addition of chili flakes, pork balls, braised shiitake mushrooms and a generous dose of fried lard.
Opening hours: 12.30pm - 6.00pm (Closed on Fridays).

Bai Nian Yong Tau Foo (#01-1144, People's Park Food Centre)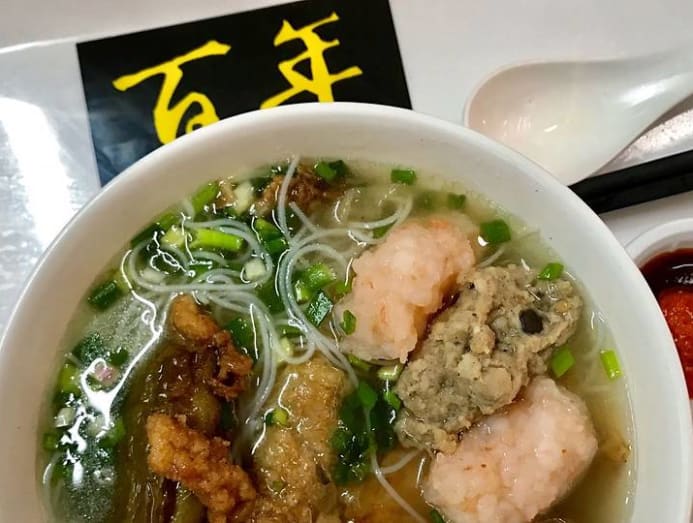 Although the line can stretch on during peak hours, service is prompt because, unlike other "yong tau foo" stalls, Bai Nian serves a fixed combination in two sizes - no modifications allowed and only one broth and one type of noodle are on offer. No laksa, no tom yum soup, no complaints.

Also departing from convention is their incorporation of prawn and pork paste in addition to their smooth fish mix. A large bowl with extra fixings (S$5.50) nets you eight pieces, all made a la minute - prawn paste balls, minced pork nuggets, bitter gourd and a several stuffed tofu skin rolls. The optional addition of bee hoon is included in the price, and upsizing is free.

Their addictive broth, made from a base of anchovies and yellow beans, is pleasantly sweet and good to the last drop, without the thirst-inducing afterburn of MSG.
Opening hours: Daily, 7.30am - 9.00pm.