Northern Lights with a side of Michelin stars in Norway
CNA Lifestyle tells you why you shouldn't wait for the lights - instead, go ahead and chase them.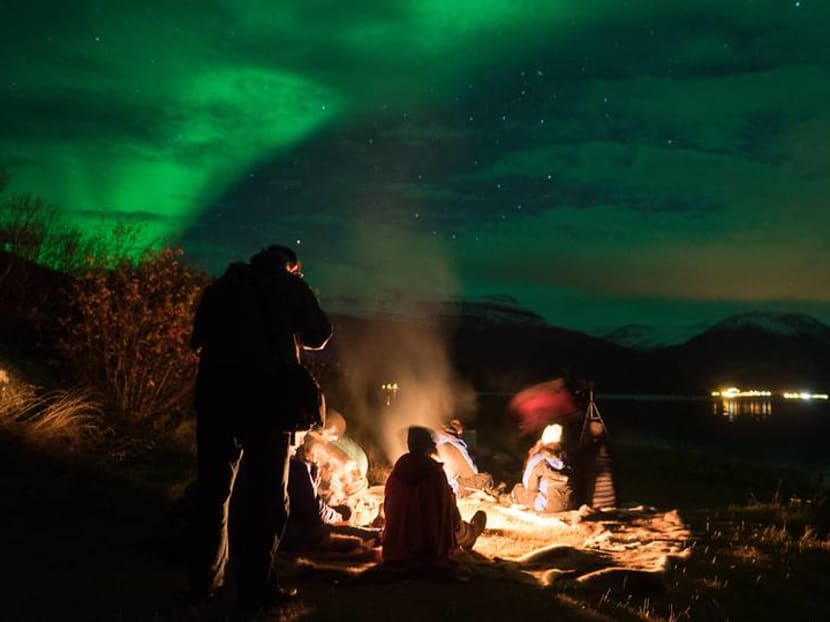 OSLO, Norway: It was sometime last October when I found myself contemplating a sculpture at the entrance of The Thief hotel. Created by British artist Antony Gormley, it was of a crouched man seemingly praying in the direction of Mecca – and I felt a similar kind of gratefulness but for far more frivolous reasons.
I had just seen the Northern Lights – or the Aurora Borealis – thrice during the week and had tucked into a few good meals while staying in five-star lodgings, like the one I was standing in front of.
Singaporeans are particularly enamoured with the elusive Lights because it references all the things we don't usually get to experience: Cold weather, rare natural phenomenon and a chance to wear winter clothing.
I was as basic as anybody else and just as kiasu – it was my husband's 30th birthday celebration and I had only 10 nights to make the trip of a lifetime happen.
TRIP TO THE LIGHT FANTASTIC
I was not about to leave Nature's biggest light show to chance by booking a glass igloo and crossing my fingers. Everything had to be strategic, beginning with which country to go to. The usual suspects were Iceland, Northern America (Alaska or Yukon territories), Norway, Sweden or Finland.
But the Swedish season would not start until later in the year – and after doing some research, I decided I was not a big fan of middle-of-nowhere Abisko.
Meanwhile, North America would mean more hours lost on the plane, and as much as I love Bjork, Iceland was also out – there seemed to be a lot of disappointed travellers online talking about missed opportunities.
In the end, I chose Norway. And I would recommend it for Singaporeans like myself, who are too old to be overly adventurous and prefer paying for comfort, convenience, wifi and good food.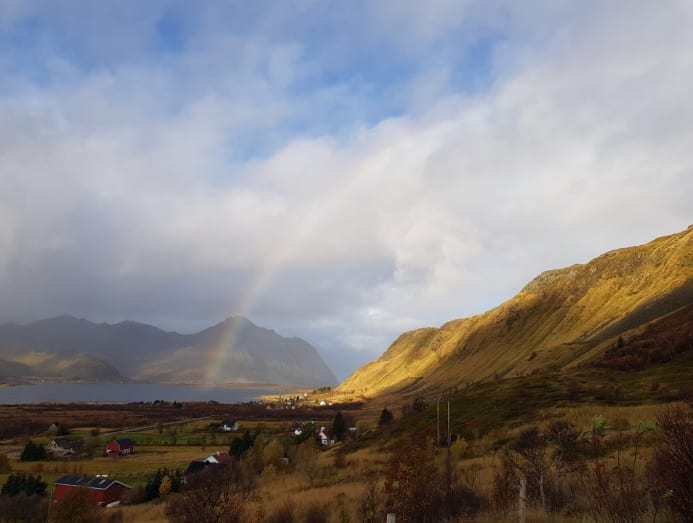 The capital city of Oslo had its fair share of grand, luxury hotels; and the quaint university town of Tromso promised a lovely atmosphere and some good eats. It's also the hub of Aurora Borealis sightings in the country.
As for when to go, October seemed best. It was cold and dark enough to see the dancing solar particles but not cold enough to freeze human bits off.
But the ace in the hole was the company Chasing Lights, which takes you to wherever the best chances of seeing the Lights are on the nights you're in town and boasts a 94 per cent success rate to boot.
If, like me, you have limited time and patience, just book these guys and give up on the (delusional) idea of trying to go about it on your own with a rental car and smartphone app. Many friends who had gone before us had been disappointed. Some naively booked beautiful glass igloo hotels, fooled by marketing collateral that showed happy punters basking in the reflection of the dancing lights while stretched out in bed. Others just booked a plane ticket to the various "Aurora countries" and hoped for the best. The only thing they caught was maybe a slight chill.
I can't quite explain how I felt when I first caught a proper, uninterrupted view of the Lights. Perhaps it was awe and wonder. But I will never forget the moment it happened. My eyes had gotten accustomed to the dark after staring up at the night sky for some time. What looked like a wisp of cloud appeared. Then I heard whoops coming from the people around me as I witnessed that misty silver sliver of plasma-heated particles undulating into a swirling, dancing mass, looming larger and larger above me. It was the Green Lady at last, appearing pinkish white to the naked eye but shining boldly emerald through my camera's viewfinder.
A friend had told me to make a wish standing under the Aurora Borealis, so I did – like how you're supposed to when you see a shooting star (which we also witnessed). I can't remember what I asked for but in that moment, I felt very lucky.
MAX OUT THAT BUCKET LIST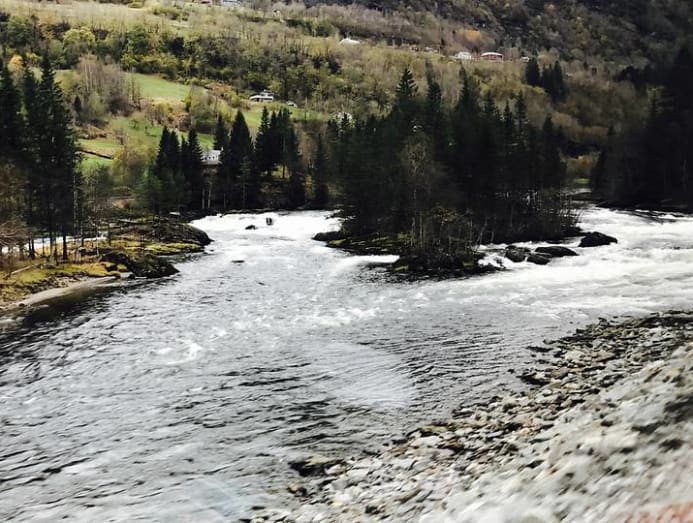 There are a fair few other must-dos in Norway. One is the legendary Bergen to Oslo (or vice-versa) train ride, which is part of the now-famous Norway In a Nutshell itinerary and touted to be among the best railway journeys in the world.
The route takes you through stunning scenery and the most extreme landscapes - from deep fjords to farmlands, snow-capped mountains, quaint villages and lakes of ice. It's also quite a nice way to chill out for a day, catching up on reading and conversations with your travel partners – especially after Lights-chasing sessions (which can be gruelling, sleepless affairs).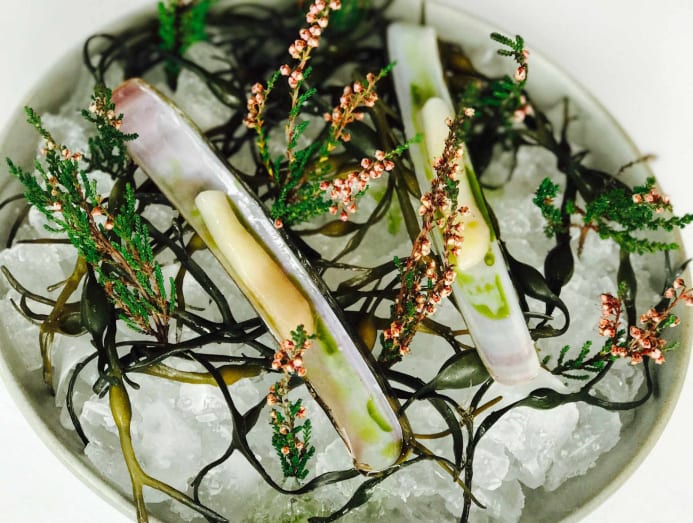 Another item to tick off the list would be a meal at the northernmost three-Michelin-starred restaurant in the world: Maaemo, a name that translates to "Mother Earth". Dining here is a languidly satisfying experience, stretching over three hours long. Being a typical Singaporean, I had been kiasu enough to set an alarm reminding me to book a table two months before the date. It was worth the extra effort. The food reflects very much the Norwegian response towards nature, climate and their surrounding landscape; much of it is foraged, hunted or preserved in some way.
There is no heat in most Norwegian food but instead of being bland, the richness of flavours comes through in the acidity of the various pickled stuff (like fish of any kind and vegetables). My tastebuds were in heaven but after about 14 courses, both hubby and I were ready to be stretchered back to the hotel. Luckily we were invited up to the tiny kitchen to meet the friendly chefs and crew, and take pictures with them in their small but tidy set-up.
One more thing: go horseback riding at night and you might just be lucky enough to see the lights, or at least a sky filled with stars. A company called Hov Hestergard will take you out on their lovely Icelandic horses for a three-hour ride by the beach. Yes, you'll get your own horse and will ride on your own - no experience needed. It was definitely a highlight for me, a close second to witnessing the Lights.
GO BIG OR GO HOME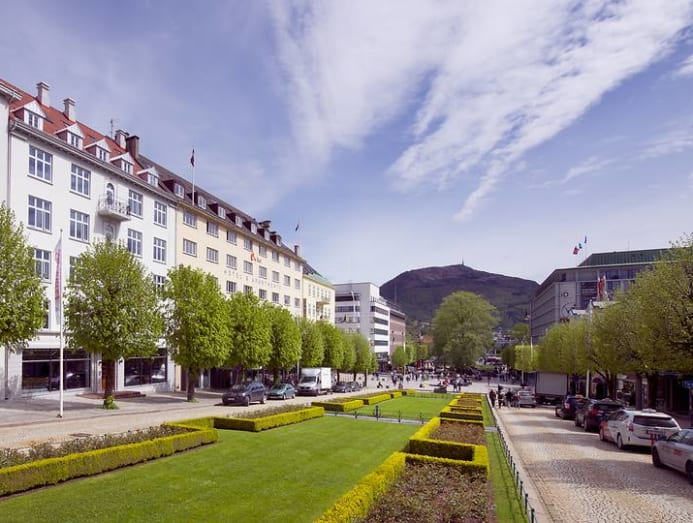 For most of us, a trip to see the Northern Lights is a significant event. I say don't skimp on the extras like food and especially accommodation. Believe me, after a 10-hour light-chasing experience, you'll want a hot power shower and a nice comfy bed with fresh, high thread-count sheets. And maybe some artwork in the lobby.
I made life a little bit simpler for myself by just going with the best – like The Thief in Oslo, which has played host to the likes of Rihanna (and now me) and Hotel Oleana in Bergen, both conveniently under the Preferred Hotel Group so bookings are a breeze.