R Kelly could face further jail time for unpaid child support
The troubled R&B star is reportedly in the red, though he still holds more than S$200,000 in other accounts.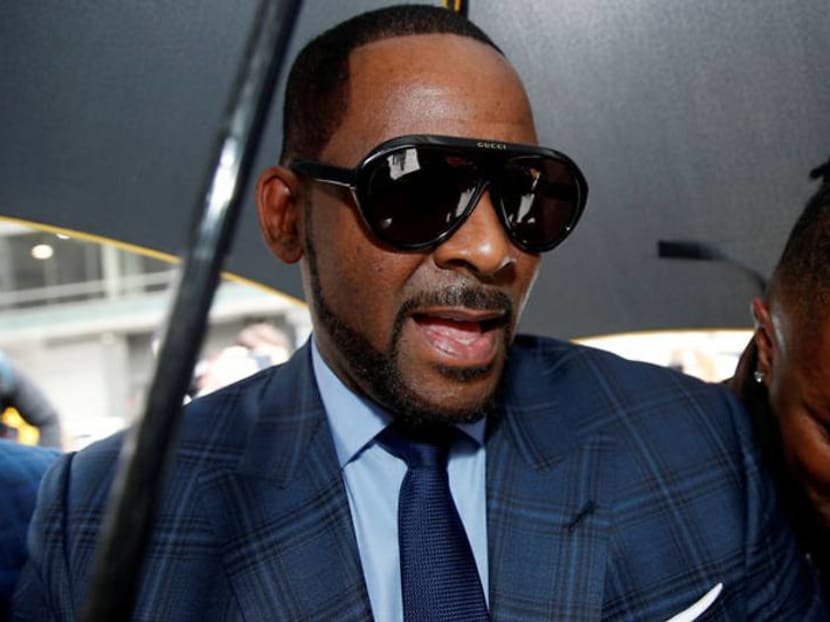 Singer R Kelly may be going to jail yet again, this time, for allegedly missing further child support payments, reported Daily Mail. 

The embattled R&B star missed two months of child support to Andrea Lee. He was told last month he had to honour his agreement with Lee to give her US$20,800 (S$28,146.56) a month as he was released from custody. 
Since then, he has not paid her despite earning more than US$20,000 for a nightclub appearance, according to TMZ.
Lee and Kelly married in 1996 when she was just 22. Prior to their marriage, Lee served as a backup dancer to Kelly. Together, the former couple has three children aged 21, 19 and 17. Lee filed a restraining order against Kelly in 2005 after he assaulted her when she told him she wanted a divorce. Lee filed for divorce in 2006 and it was finalised three years later.
Kelly, 52, was jailed twice earlier this year; once for sexual abuse allegations and once for unpaid, backdated child support. 
Kelly was arrested and jailed in March after failing to comply with a court order to pay over US$161,000 in overdue payments. Kelly, who was released from jail after an anonymous person posted bail for him, previously insisted the matter would be "straightened out", reported Daily Mail.
Meanwhile, the child support row came a few weeks after the singer was taken into custody after being charged with 10 counts of aggravated criminal sexual abuse stemming from allegations made against him by four women, three of whom were underaged at the time the alleged incidents took place.
The singer is reportedly in the red, despite his new appearance fees, after having money seized by his landlord, reported Daily Mail. Wintrust Bank, where Kelly holds an account, informed his former landlord that Kelly's balance with them is in the negatives.
Though that bank account has been drained, Kelly is said to have two other bank accounts with Bank of America. One of those accounts reportedly holds US$44,595.58 and the other, US$110,056.64, reported Daily Mail.