Raise your glass: Singapore has 11 bars in Asia's 50 Best Bars 2019 list
Local bars took four spots in the Top 10, with Manhattan and Native leading the pack.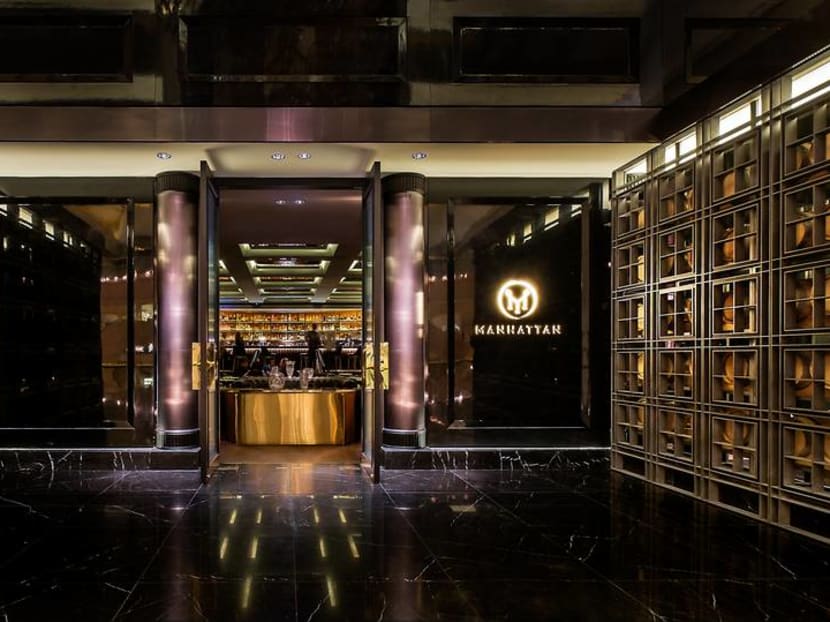 Fancy a drink this weekend? Check out these winners on Asia's 50 Best Bars 2019 list.
Singapore has a whopping 11 bars on the list, including the No 2 spot, which went to Manhattan at The Regent Singapore.
The Old Man in Hong Kong took top spot, while No 3 went to Taipei's Indulge Experimental Bistro. Rounding out the Top 5 are Singapore's Native and Atlas.

Manhattan also netted two other awards: The Best Bar in Singapore and The Legend of the List Award, which celebrates the bar that has most consistently proven its excellence over the history of the list.
Jigger & Pony at The Amara Hotel earned the Highest Climber Award for jumping 33 spots to make it to No 9.
Other winners include: Tippling Club (No 11), Gibson (No 15), 28 HongKong Street (No 21), Operation Dagger (No 22), D.Bespoke (No 25), Employees Only (No 41) and The Other Room (No 46).
This is the 4th edition of the annual ranking. It was introduced in 2016 as an extension of The World's 50 Best Bars, which was launched in 2009. The list is compiled from the votes of the Asia's 50 Best Bars Academy, a group of 200 influential leaders in the bar sector across Asia. The panel comprises drinks journalists, bartenders, bar owners and cocktail aficionados.