The rise of social media 'nano-influencers'
Forget Instagram superstars. Consumer brands are now turning to lesser-known social media influencers, known as nano-influencers, to help market their products.
By now you have probably heard of influencers, that group of internet-famous people who have more than one million social media followers and can make big money by plugging various brands. And you may have even heard of micro-influencers, who do the same thing for a still sizeable but somewhat smaller social media audience – from the tens to low hundreds of thousands.

Now get ready for the nano-influencers.

That is the term ("nanos" for short) used by companies to describe people who have as few as 1,000 followers and are willing to advertise products on social media.

Their lack of fame is one of the qualities that make them approachable. When they recommend a shampoo or a lotion or a furniture brand on Instagram, their word seems as genuine as advice from a friend.

Brands enjoy working with them partly because they are easy to deal with. In exchange for free products or a small commission, nanos typically say whatever companies tell them to.

"It's like one of your friends telling you a new skin care product is amazing, but instead of me telling my friends at happy hour, it's me telling them on Instagram."

With roughly 2,700 Instagram followers, Alexis Baker, 25, had a relatively ordinary social media presence, with photos of fashionable outfits and tropical vacation spots filling her feed. But her online persona changed when she started posting in praise of products like Suave Professionals Rose Oil Infusion shampoo, Clinique Beyond Perfecting foundation and concealer, and Loco Coffee, a mix of cold brew and coconut water.

People who know Baker were surprised when the hashtags used to denote advertisements – #sponsored and #ad – started popping up on her account. They were also a little impressed that she was Instagramming like an influencer.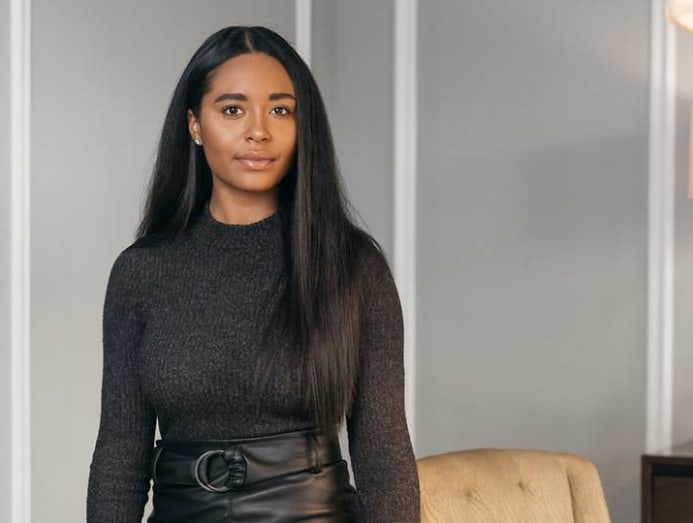 "My friends were like: 'Wait a minute – you don't have tens of thousands of followers. How did you get contacted about this?'" Baker said in an interview. "I didn't really have an answer for them."

Baker, a leasing manager in Alexandria, Virginia, said she had stumbled into the hobby-slash-gig after being scouted by Obviously, which describes itself as "a full-service influencer marketing agency. 
To Mae Karwowski, chief executive of Obviously, nano-influencers are a largely untapped and inexpensive opportunity.

"Everyone who's on Instagram has that friend who is just really popular and is racking up 'likes' and comments and has great content," said Karwowski, who defined nano-influencers as people with roughly 1,000 to 5,000 Instagram followers. "They've probably never worked with a brand before, but they're just really good at social media." 
Companies are seeking out relative unknowns during a gold rush in advertising through popular social media personalities. But as influencers – like 20-year-old fashion model Luka Sabbat, with his 1.4 million Instagram followers – have grown in popularity, they have started charging more. And with their success and online fame, they may be losing the homespun quality that once distinguished them from the crowd of celebrity endorsers.
"There is such a saturation at the top," Karwowski said. "We've seen a real push to work with smaller and smaller influencers, because their engagement is so high and we have the technology to work with a lot more influencers now and track and measure what is and isn't working." 
The influencer economy is opaque – and rife with questionable tactics – but there's no doubt it attracts big money. A reminder of that came recently when a public relations firm sued Sabbat, saying he failed to fulfil the terms of an agreement with Snap Spectacles. According to the suit, Sabbat was offered US$60,000 (S$82,500) for providing one Instagram post and three Instagram Stories and for being photographed during fashion weeks while wearing the spectacles.

Prices have climbed even for the midlevel group known as micro-influencers. Taylor Camp, for example, who has almost 37,000 Instagram followers on an account called TheTieGuy, said in an interview that he had recently earned $500 for two Instagram posts for a men's shaving company.

"If it does happen to blow up and take off full time, then great," Baker said. "But that is not what I'm looking for at all. It's just something I love doing.

"I love taking really, really great-quality photos," she continued. "I love challenging myself with how I can advertise and market something, and seeing the impact it has on people is really rewarding." 
Kelsey Rosenberg, a 26-year-old in Columbus, Ohio, with 1,900 Instagram followers, saw an opportunity when influencer marketing took off. She contacted companies, including bars and restaurants in her area, and now regularly incorporates advertising into her Instagram feed.
"It's like one of your friends telling you a new skin care product is amazing, but instead of me telling my friends at happy hour, it's me telling them on Instagram," she said.

NO SUCH THING AS A FREE LUNCH
There are strings attached, though.

"You have to keep it on your feed for a certain amount of weeks," Rosenberg said, "and they want you to say certain keywords, like something is 'cruelty free' or something 'smells good,' or whatever their marketing says. They want you to mimic that."

Haley Stutzman, a 22-year-old in Bentonville, Arkansas, who has around 5,500 Instagram followers, said most advertisers approved her work before it went up.

"I'll send a screenshot of my blog draft, or I'll give them a few photos to pick from, if it's going to be one post for Instagram," she said. "They'll send kind of like a contract, and the bigger the brand, the more intense their contract."

Stutzman, a product specialist at Better Homes & Gardens, said her co-workers didn't quite understand what she was up to on social media, even as her account has grown into a "part-time side hustle kind of thing." Her parents were also mystified – until she snagged a couch from Burrow, a startup, and a trip to Myrtle Beach, South Carolina, through Kate Somerville, a beauty brand.

"I love challenging myself with how I can advertise and market something, and seeing the impact it has on people is really rewarding."

Sarah Stovold, a managing director at NextWave, a consultancy with a focus on youth marketing, said younger consumers, especially the 13- to 21-year-old cohort known as Gen Z, had a different relationship with companies than their elders.

"There's a strong entrepreneurial spirit in this group," Stovold said. "They've seen friends and people they see as friends developing some prosperity from doing this type of engagement with brands."

Krishna Subramanian, a founder of Captiv8, another influencer marketing firm, said he was skeptical about brands marketing their wares through people with unremarkable social media followings.

"Are they able to actually measure something out of it and say, 'This is successful, we want to do more of it'?" he asked.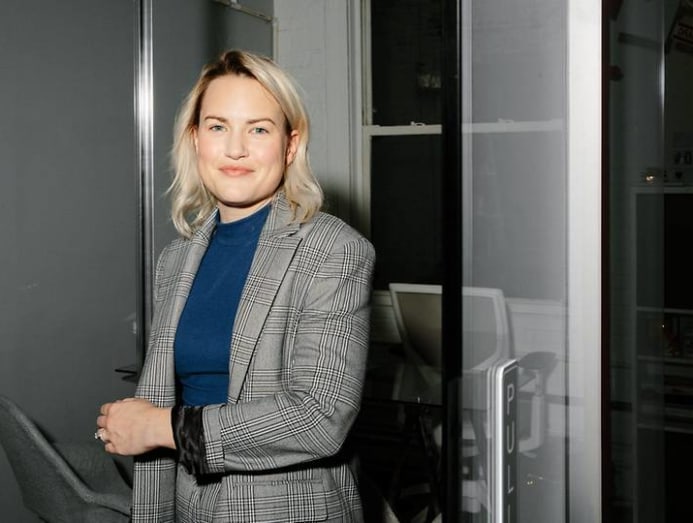 But Karwowski, of Obviously, said she was confident in the strategy. Her firm has 7,500 nano-influencers in its database, she said, and it plans to double that number by March.

"The youngest generation has grown up with this technology, so they're very accustomed to seeing people talk about products they like and are recommending, so now there is a new willingness for them to participate in that," Karwowski said.

She added, "You're able to place a lot of really small bets rather than, 'We're going to work with Kim Kardashian.'"

Some nano-influencers are still grappling with allowing brands into their social media accounts.
Erin Gee, a 34-year-old government worker and spin-class instructor in Ottawa with just over 1,200 Instagram followers, started promoting the Fre skin care brand after getting a direct message from the company.

Along with the free stuff, the company sent her instructions.

"They gave specific strict guidelines, like 'Here's the possible text you could use, here's the hashtag, and we expect a post within this amount of time,'" she said.

Gee admitted to having mixed feelings.

"I feel kind of like an infomercial, and I'm generally kind of uncomfortable pushing things on people," she said. "But I've seen a return on that, albeit small."

Sapna Maheshwari © 2018 The New York Times