The Rock gets fan backlash for celebrating a tank named after him
The name was picked by the soldiers.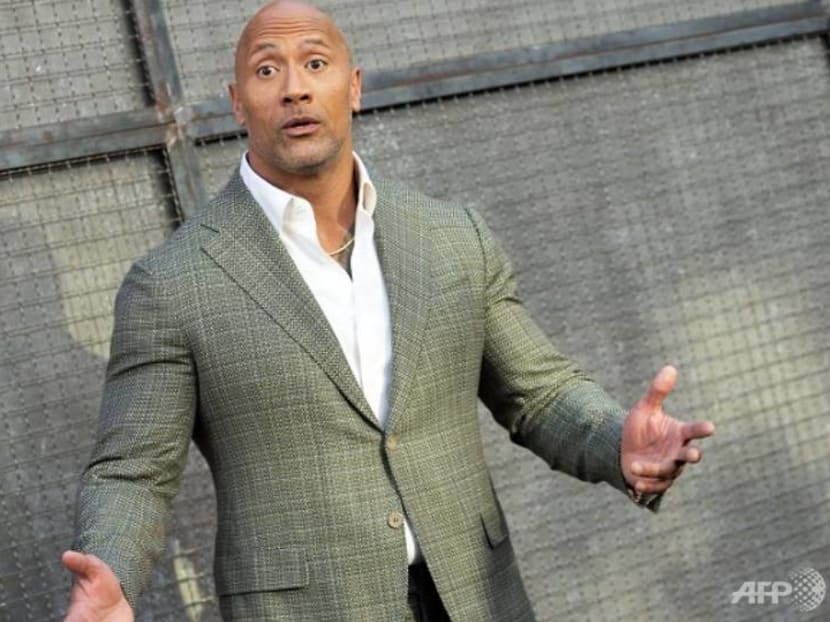 Having things named after celebrities are nothing new. But in the case of Dwayne "The Rock" Johnson, the latest recognition accorded to him raised more than an eyebrow among fans.

Over the weekend, the actor shared on Instagram that a tank has been named after him in the 1st Armored Division at Fort Bliss. The soldiers from the Blackhawk Squadron were the ones who picked the name, Dwayne "The Rock" Johnson.

The former wrestler sent a "salute of respect & gratitude" to the squadron for the "honor of naming their tank (the most advanced in the world)", adding "Grateful to the bone".

Fans weren't so impressed, however. Some commenters found the post to be in bad taste following Friday's terrorist attack at two New Zealand mosques.

One comment read: "Having a death machine named after [you] seems cool until it's used against beings that don't truly deserve it. I think they should name a few nukes after you and really get you excited. Maybe they will make a new gun modeled and named after you that can one day be used against innocents. Or maybe just the bullets. Gosh, so many death machines out there, you must be stoked."

Another follower chastised the star: "You're obviously not stupid to know what you are representing or what this machine would do and to who – unfollow!".

"How are you OK with people getting killed with your name?" a follower asked, while another wrote, "Not sure having a destructive weapon named after you is such a great honor."

Another fan wrote: "You were one of my favorite actors. So disappointed now seeing this. We keep making [these] machines to kill people and you are proud one of them has your name … wow".

Johnson has not responded to the backlash. In the meantime, the 1st Armored Division has issued an invite for him to visit Texas and personally ride in his namesake tank.