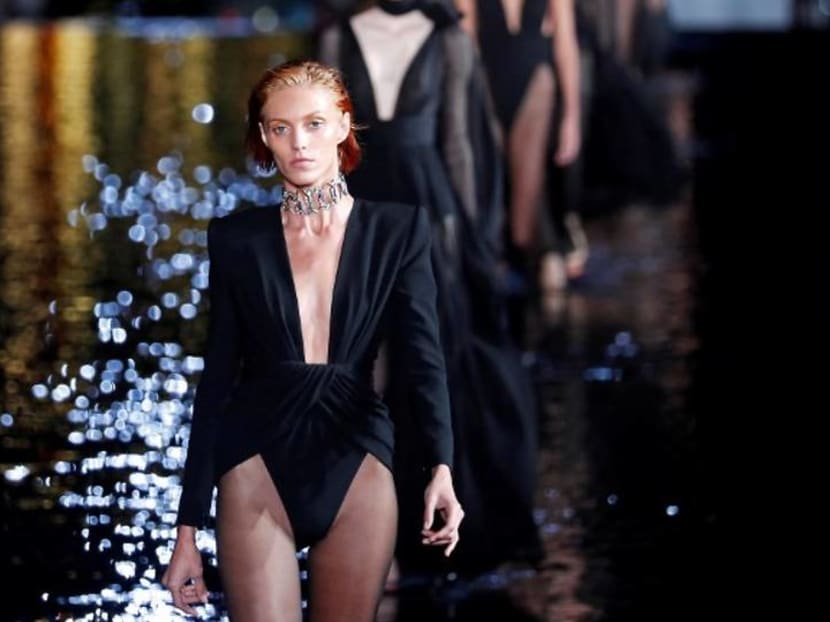 Anthony Vaccarello made a splash by having his models walk on water for his Saint Laurent Paris fashion week show Tuesday (Sep 25).
The Belgian designer may have divided opinion since he took over from the "Sultan of Skinny" Hedi Slimane at the French label two years ago, but there was no doubting the chutzpah of his Spring/Summer collection.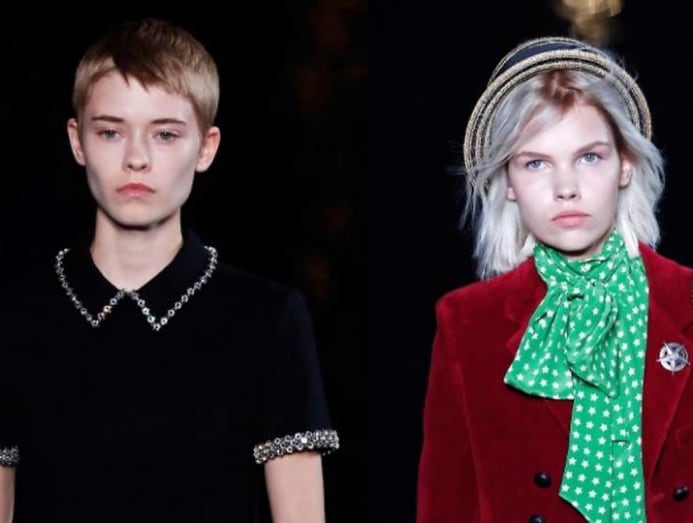 With the Eiffel Tower glittering in the background, Vaccarello sent his models down a flooded open-air runway bordered by neon palm trees.
Known for his hyper-sexy leggy aesthetic and for never using an inch of fabric more than the most elastic definition of decency requires, the designer insisted on his addition to the power dresser's wardrobe – black leather hot pants.

For those with doubts, they also come in snake skin.
There were also splashes of unaccustomed colour from a man who has up to now at Saint Laurent mainly stuck to a leather-heavy two-tone diet of black and white.
With actress Charlotte Gainsbourg, models Kate Moss, Cindy Crawford, Korean star Lee Sung Kyung and former French first lady Carla Bruni in the front row, Vaccarello went as far as matching a red retro jacket with a green spotty blouse.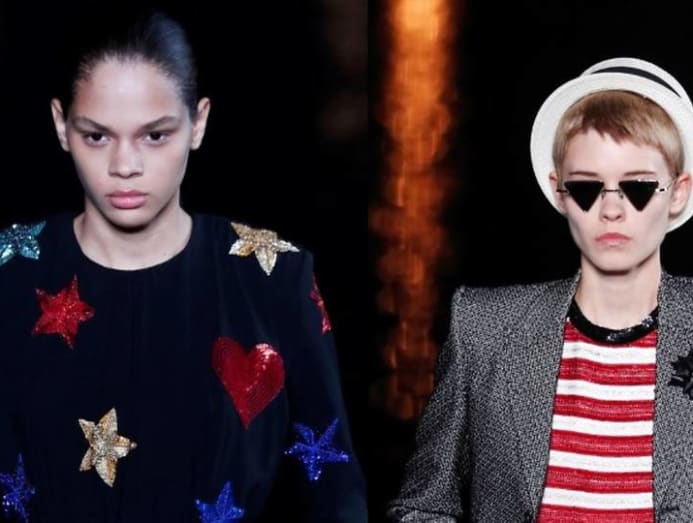 A hippy chic 1970s vibe seemed to spill over from Saint Laurent's Kering stable mate Gucci – minus the irony.
Lots of red and blue velvet, hussar jackets and wide-brimmed hats summoned up the dying days of flower power.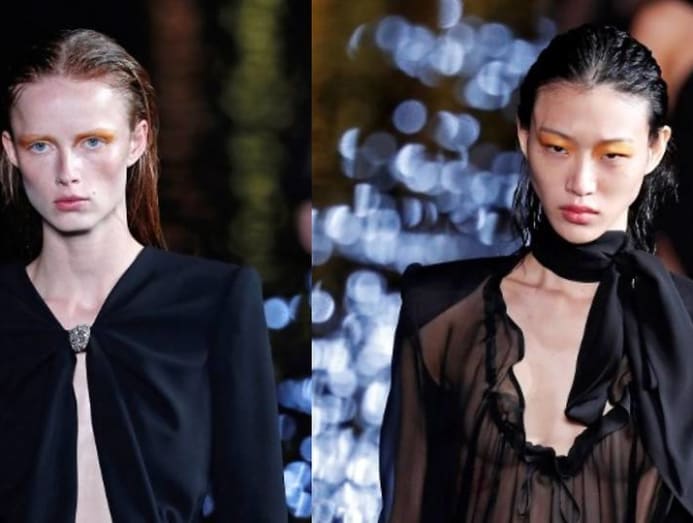 But despite the odd disarmingly innocent Jean Seberg/young Mia Farrow look, it still remained Vaccarello, who cannot help himself turning out killer rock chick party animal silhouettes.
As Indian fashion critic Manish D Mishra tweeted dryly, the show was all "nipples blazing and python boots flashing".
(Source: AFP)