Shilin Singapore opens, offering an experience inspired by Taiwan's famous night market
There's Devil Chicken Chop fried chicken, MilkShop bubble tea, carnival games, music, shopping and more.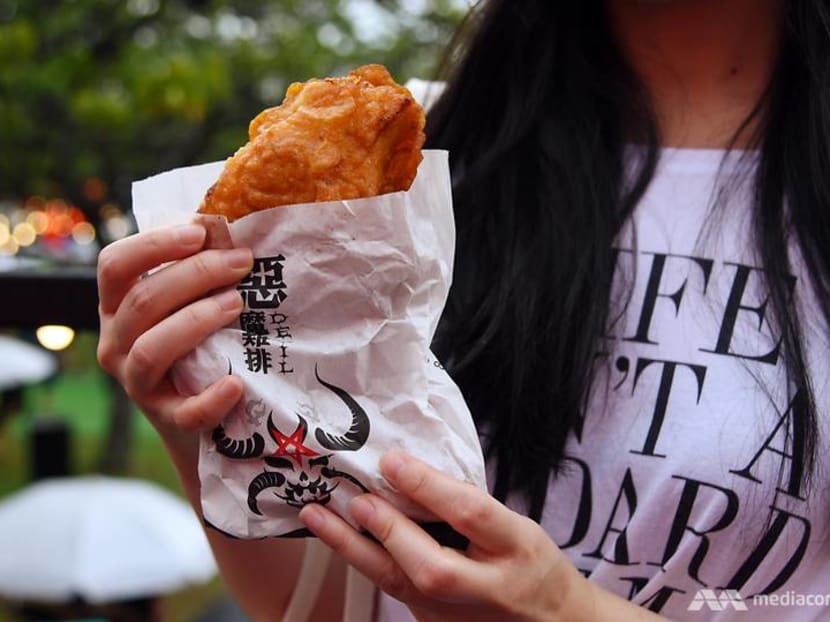 Shilin Singapore, inspired by Taiwan's popular night market, takes place this (Apr 20 and 21) and next weekend at The Grounds@Kranji, with food, crafts and fashion vendors from both Taiwan and Singapore.
Special treats from Taiwan include ChiaTe Bakery's pineapple tarts and fried chicken stall Devil Chicken Chop, as well as bubble tea brands OneZo Tapioca and MilkShop.
The event space, spanning 200,000 sq ft, also offers activities including interactive games, live music performances and free movie screenings.
For those who want to try their hand at winning a prize or let off some steam, there are 60 arcade booths including a human claw machine, carnival games and karaoke booths. Visitors can also write their wishes down and hang them on a lantern.
In the evenings from 6pm to 10.30pm, there will be live performances by local Mandopop musicians such as The Freshman and Kewei & Ein Ein to chill out to.
The event also features the first ever Tokidoki x Gong Cha Bubble Tea Funhouse. In this collaboration between Gong Cha and Tokidoki, a lifestyle brand featuring unique characters, visitors can jump into a boba ball pit and personalise their own bubble teas at the DIY station.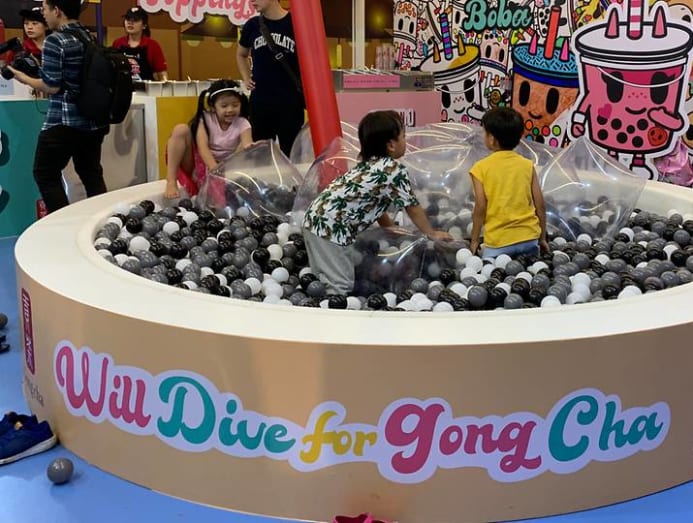 Gong Cha is also offering exclusive teas concocted specially for the event: Three unique flavours are available, namely, Rosa Latte, a dragonfruit flavoured drink; Berry Biscotti; and Bambu Boba, a black sesame and oolong tea.
Shilin Singapore is organised by Invade, which also runs outdoor market ArtBox Singapore.
Shilin Singapore runs from Apr 19 to 21 and 26 to 28, 3pm to 11pm at The Grounds@Kranji, Carpark B at Singapore Turf Club.