Story Of Yanxi Palace actress suffers burns after cupping treatment gone wrong
Deng Sha shared a photo of her injury, which showed raw and peeling skin, as well as pus-filled blisters.
Story Of Yanxi Palace actress Deng Sha suffered serious burns after a cupping treatment gone wrong.
The 34-year-old Chinese actress, who played Wei Yungluo's sister in the 2018 period drama, took to social media platform Weibo on Dec 14 to share images of her horrific injury, the resulting scar and a photo of herself with a bandaged right arm.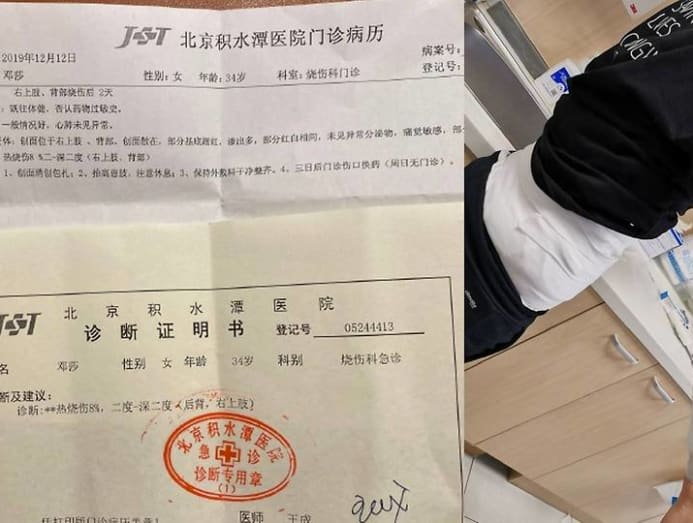 Deng Sha suffered burns on 8 per cent of her body, specifically on her back and the top of her right arm, according to a photo she posted of the doctor's report.
The incident happened late on Dec 9 when she went to an unnamed spa in Beijing after work for a massage and cupping session as she felt unwell. Cupping is an alternative therapy where cups are used to create suction on the skin. It's said to help with inflammation, pain and wellbeing.
Unfortunately, she had such terrible burns from the treatment that a doctor told her she would be scarred.

A photo of her burns showed red and raw peeling skin, as well as pus-filled blisters.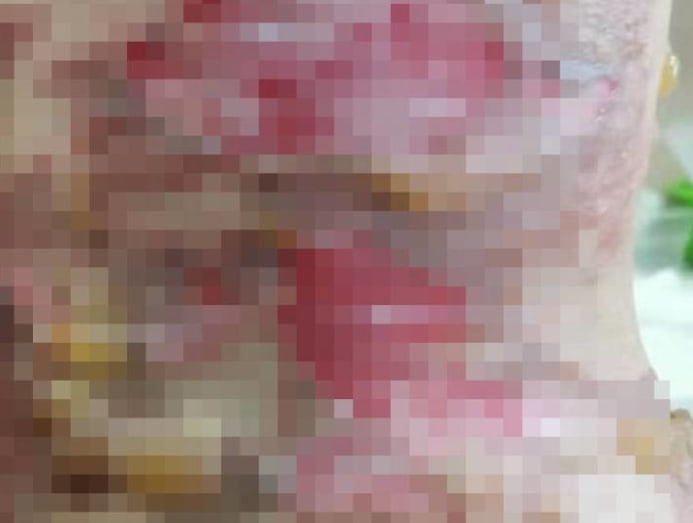 In her post, she shared that those who intend to go for cupping should take note of several safety precautions, including tying up long hair and staying calm when dealing with accidents. She wrote: "You can't rely on others to stay calm in emergencies, so you have to be sure that you use common sense to handle the situation."
She also provided advice on how to deal with fire. "If the flammable substance catches fire while it's on you, use a wet towel or cloth to extinguish the fire. Use cold water to treat the burn area as soon as you can."
She added that the parts that she didn't treat with cold water ended up with blisters.
She continued: "Lastly, you have to apply burn-aid onto the wound. The doctor said that toothpaste and medicated oil are of no use. After which, go to the nearest hospital for treatment."
The actress said that her next check-up will be in three weeks, and she will have a better idea of the extent of her scarring then.