Taboo topics take centre stage in "Judgment Day"
Singapore actor-producer Mark Lee and first-time film director Ong Kuo Sin talk about their new film "Judgment Day", which grapples with all sorts of taboo topics ranging from transgender issues to corruption and religion.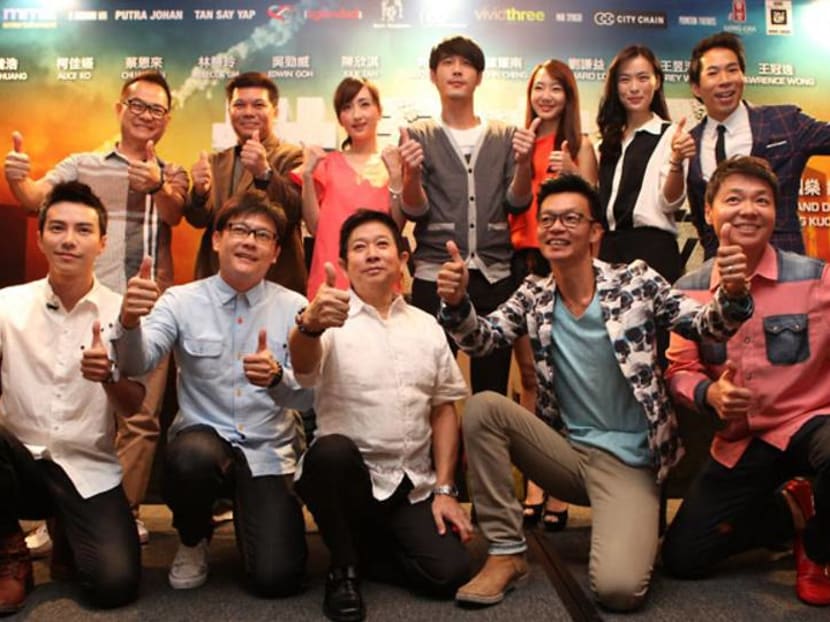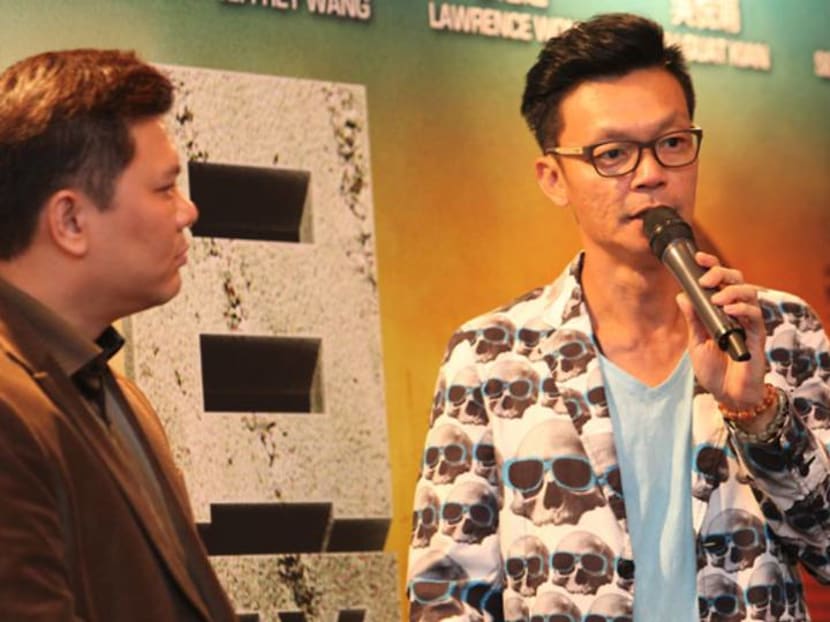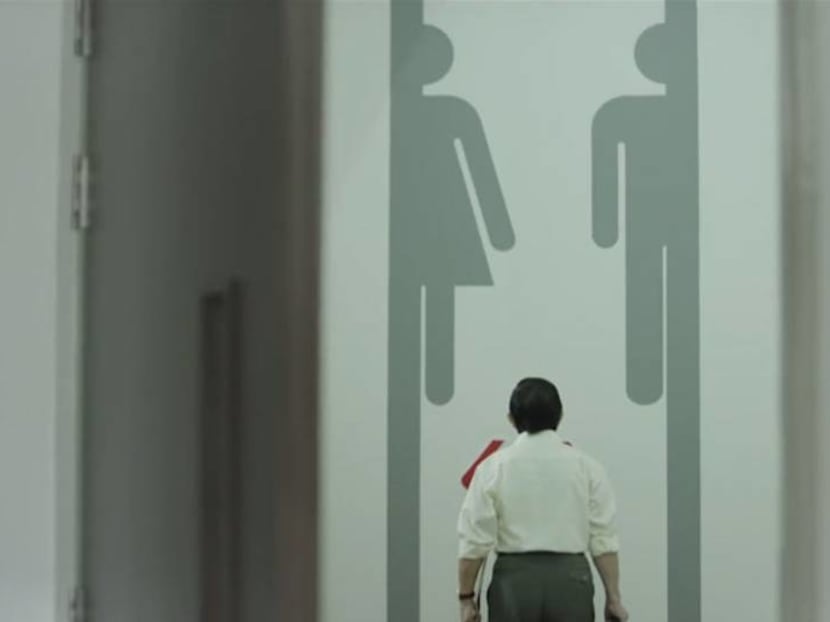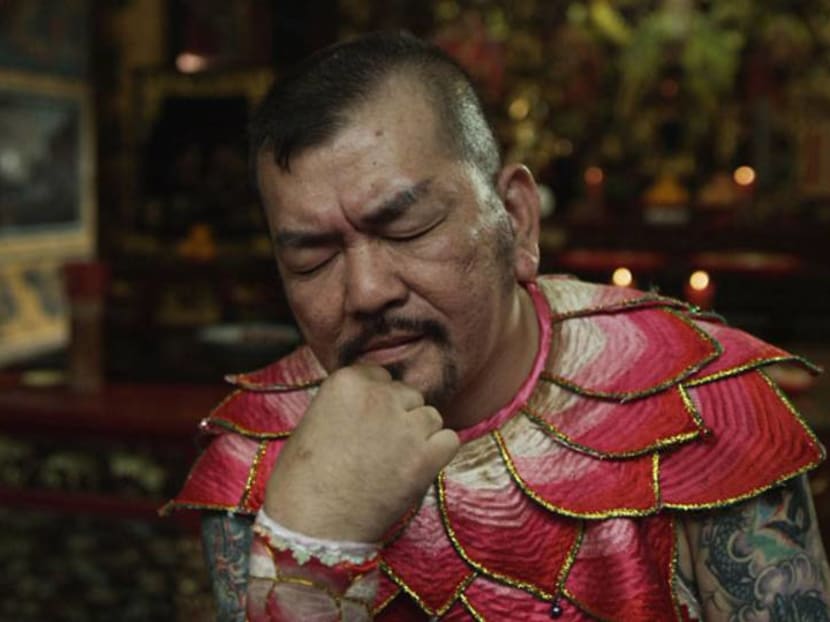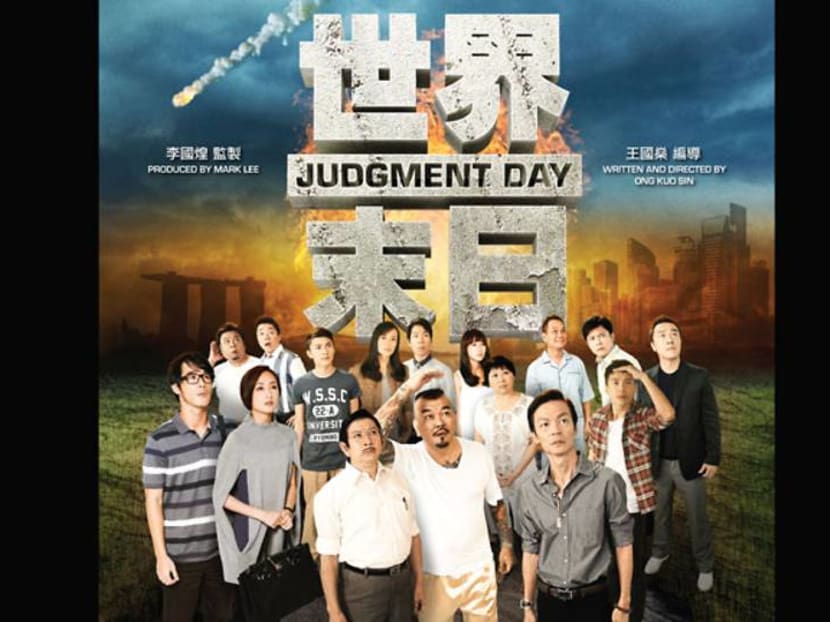 SINGAPORE: "There are a lot of things we can't talk about on television. So in this film, we are exploring them all in one go," said Singapore television director Ong Kuo Sin with a laugh, during a media event for his debut feature film "Judgment Day".
But he wasn't joking.
"Judgment Day" grapples with a slew of taboo topics like transgender issues, adultery, suicide, police corruption and even religion.
The film revolves around the lives of its 12 main characters, during the 72 hours leading up to a meteor strike which is expected to destroy all life on Earth.
Just days before the world ends, a man (Henry Thia) tells his family he wants to undergo gender reassignment surgery, and meets a suicidal man (Richard Low) who no longer wants to die in the face of impending doom, while a newscaster (Alice Ko) tells her husband (Tender Huang) she actually loves her boss (Guo Liang).
As the meteor hurtles towards Earth, a senior police officer (Wang Yu Qing) finally admits that he had taken bribes in the past, a pair of lovebirds go their separate ways after discovering they have different views about life (Chua Enlai and Rebecca Lim), and a temple medium (the late Ah Nan) struggles with an existential question which threatens to consume him.
Courting controversy?
Despite the many controversial issues "Judgment Day" touches on, Ong expressed that he didn't set out to talk about them in his film simply to create controversy.
He explained that the issues may be controversial, but are handled with sensitivity, and that the film's central theme is actually "courage".
"'Judgment Day' is really about courage and that's what we want to explore."
"The characters in the film are all courageous. How many people will be able to tell someone their darkest secret even at the end of the world? Not everyone can do it."
Ong expressed that he hopes "Judgment Day" will signal a new beginning for Singapore cinema, which has seen an endless stream of horror films and comedies in recent years.
"Our film industry has reached the stage where we must try for different genres so as to prosper," said Ong.
Singapore star Mark Lee, who appears in the story-driven film as a police officer and is one of its executive producers, agreed.
"'Judgment Day' is a film that is different from any Singapore film released over the past decade.
"In Singapore, local films tend to lean toward horror films and meaningless comedies. They are really safe," said Lee, pointing out that it was time for "something different".
Alas, change is never easy.
Risky business
There are films that are sponsorship magnets like "Transformers" or even "Ah Boys to Men", and then there is "Judgment Day".
Lee revealed that it had not been easy to find sponsors for the film because of its storyline and niche appeal.
The film's large cast made things even more complicated.
"Some sponsors want specific stars to talk about their products in the film, but sometimes their product does not fit the scene that star is in and they don't get back to us," said Lee, adding that trying to coordinate the schedule of so many stars was itself a huge challenge.
Lee also did not mince his words when asked about how much he expects "Judgment Day" to make at the box office.
"I don't want to say all sorts of things that just sound good.
"'It is a very different sort of film. It has a very new flavour. Honestly, I'd be really happy if this film breaks even. We also only have 14 prints, not like other films that have 20, 24, 28 prints," said Lee.
"Hopefully, Singapore film lovers can give this film a chance, and in so doing, let new directors have the courage to try shooting new kinds of scripts, work on new story ideas."
Ong expressed that he did not think much about the film's box office receipts as it isn't something within his control.
"Basically, we tried to do something as different from previous films as possible. I don't know how it will all turn out," said Ong.
"We can't control how people will react to the film. We can only do our best to tell the story, and leave it to the audience to decide if they can accept it."
"Judgment Day" is now showing.