Taiwanese bubble tea chain The Alley coming to Singapore
They are known for their handmade Deerioca tapioca pearls.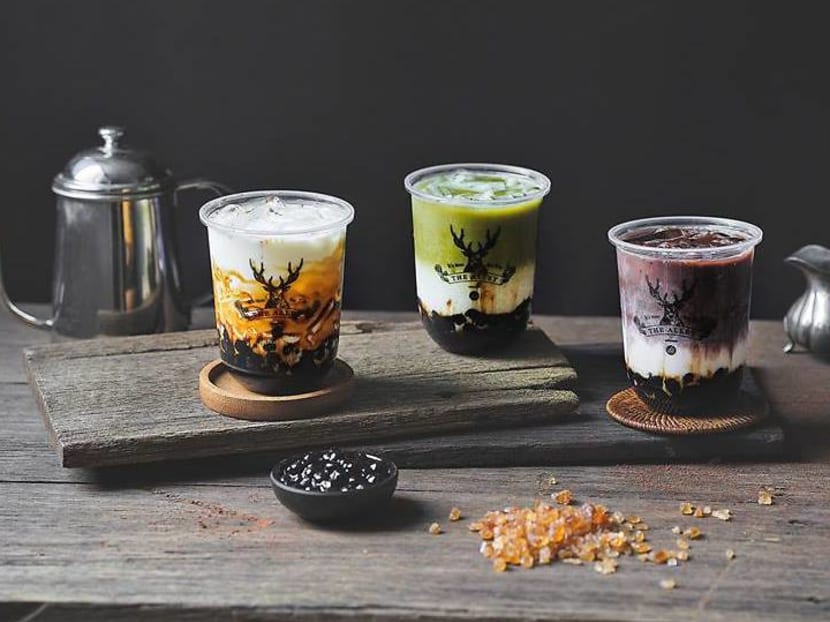 Here's one dark alley you won't be afraid to walk into. Taiwanese bubble tea chain The Alley has teased their entry into Singapore on social media.
Instagram and Facebook pages have been created for a Singapore branch of the popular bubble tea chain, though the location of its first outlet here has not been announced.
The chain has released an image of The Alley's logo, a deer blessed with large antlers, superimposed over Marina Bay Sands, backed by an impossibly starry night sky. "Coming soon to Singapore" is also seen in small print.
 "A fascinating city of glorious cultural diversity, where differences are celebrated. The Alley is proud to be coming to Singapore!" reads the caption, which is followed by a handful of hashtags.
The chain prides itself on its Deerioca tapioca pearls, which are made "from scratch", according to its website. The Alley believes this "creates better texture and aroma for the tapioca".
On its website, The Alley lists locations in Taiwan, China, Korea, Japan, Hong Kong, Malaysia, Vietnam, Thailand and the Philippines. The chain also has outlets in Paris, Toronto, Los Angeles, Melbourne, Sydney and New Zealand.
While no prices have been announced, their Canadian menu lists items from $4.20 (S$4.28), with drinks available in regular or large sizes.
Items on the Original Brewed Tea menu in Canada include Assam Black Tea, Winter Melon Punch and their signature Royal No. 9 Black Tea.