Thor meets Captain Marvel in new Avengers: Endgame trailer
Marvel Studios also tweeted an updated film poster after Danai Guirira, who plays Okoye, was left out.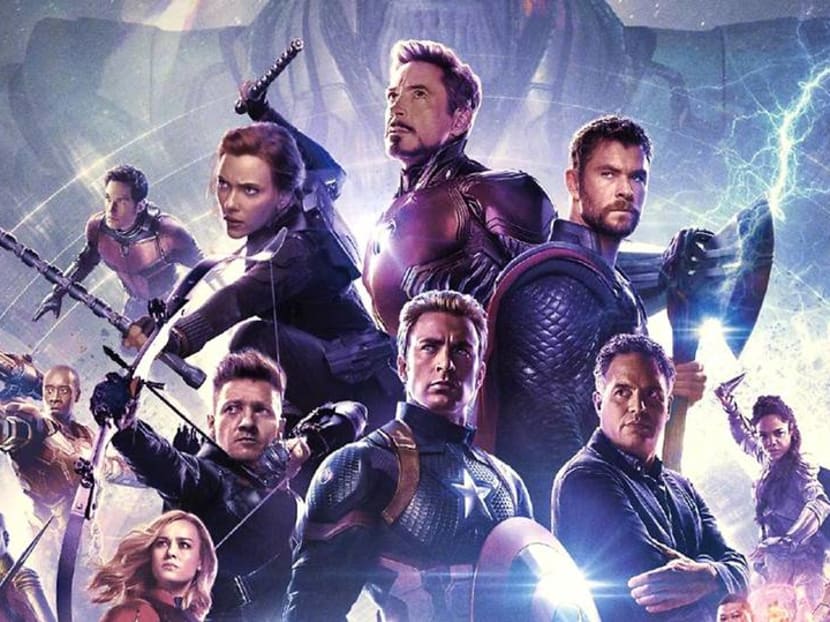 A new trailer for the upcoming Avengers: Endgame movie dropped on Thursday (Mar 14), offering more clues about what's next for the Marvel Cinematic Universe.
The two-and-a-half minute trailer starts with Tony Stark/Iron Man (Robert Downey Jr) recording a message for fiancée Pepper Potts (Gwyneth Paltrow) while still stuck in space after Thanos' snap in the previous film.
Flashbacks in black and white continue for the much of the first half, showing Steve Rogers/Captain America (Chris Evans) before he became a military experiment, Asgard before it was destroyed and the fatal snap by Thanos himself.
Hawkeye (Jeremy Renner) makes up for his absence in Infinity War with a surprising flashback of himself teaching his daughter how to shoot an arrow.
We hear the late Peggy Carter (Hayley Atwell) saying, "The world has changed, and none of us can go back. All we can do is our best, and sometimes, the best that we can do is to start over," while Captain American carries her coffin.
The Captain is then joined by Nebula (Karen Gillan), Ant-Man (Paul Rudd), Hawkeye, War Machine (Don Cheadle), Black Widow (Scarlett Johansson) and Iron Man - who apparently makes it back to Earth - in white outfits, possibly to enter the Quantum Realm.
The trailer ends with Thor (Chris Hemsworth) meeting Captain Marvel (Brie Larson), who smirks at the god and doesn't flinch when he summons his hammer Mjolnir. Thor then says to Black Widow: "I like this one."
While fans have awaited the trailer eagerly, there was a bit of a kerfuffle over the poster that was released.
After indignant fans called Marvel Studios out for omitting Danai Guirira's name from top billing, the company reacted by tweeting a new official poster.
Guirira has played the Wakandian leader Okoye since the release of Black Panther in 2018.
Avengers: Endgame opens in theatres Apr 26.