Toggle Now app brings users off-camera action at the Star Awards 2013
The new Toggle Now app will allow users to see what the television cameras miss at the Star Awards Show 1, Show 2 and post-show party for free, and is chock full of interesting features.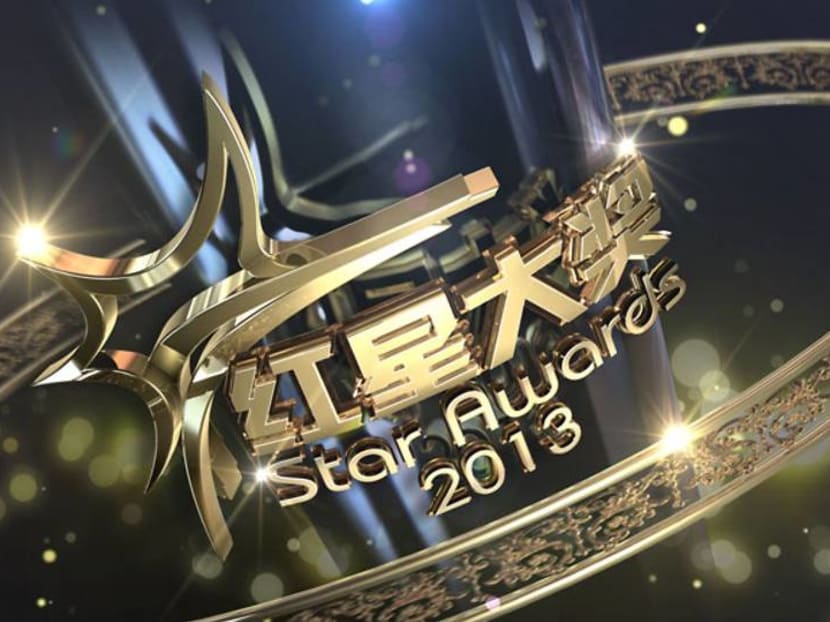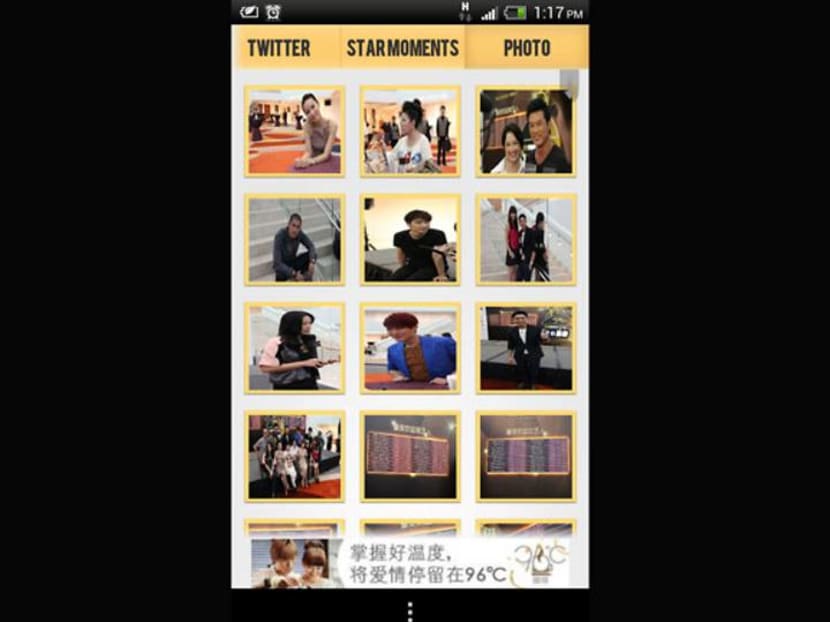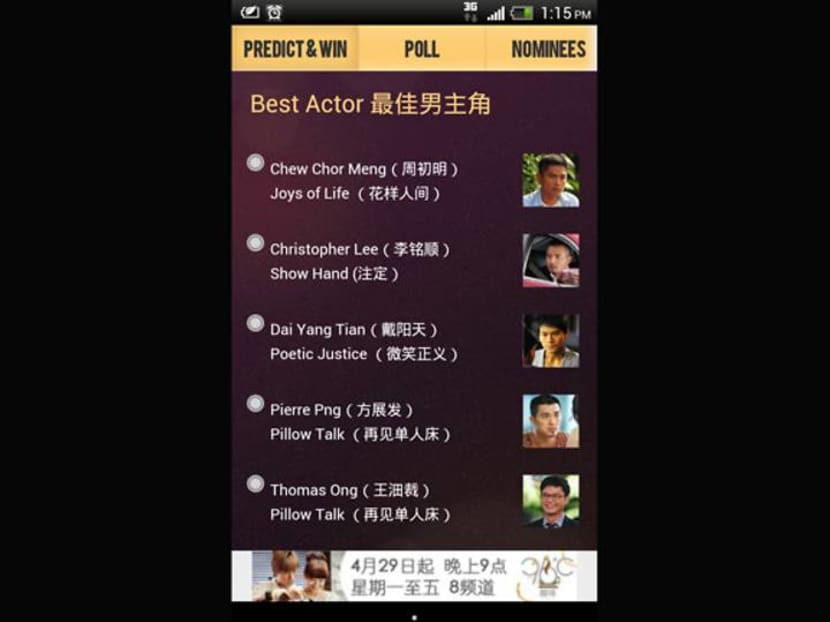 SINGAPORE: Want to see all the juicy stuff that goes on off the cameras at this year's Star Awards?
The new free Toggle Now mobile phone app allows users to do just that.
This is the first time a companion app has been released for the Star Awards, and the development team has packed it with numerous features.
Among them is a live photo and video stream that will present the funniest, strangest and most intimate moments of both Star Awards Show 1, Show 2 as well as the post-show party that the television cameras miss.
From backstage boo boos to celebrity fashion faux pas, users will be able to check them out in real time during the Star Awards presentation ceremonies with the Toggle Now app.
But the biggest draw is perhaps the five iPad minis up for grabs via the app's Predict & Win feature.
Correctly pick out the winners in all 13 award categories in the Star Awards Show 2, which will be held on April 28, and stand a chance to pick up one of these tablets.
The Toggle Now app will cater to true blue, diehard local television fans as well.
Its Nominees tab contains a built-in encyclopedia chock full of information on past Star Awards nominees and winners.
Did you know former actor Xie Shao Guang won Best Actor five times, and is the current record holder for most Best Actor wins at the Star Awards?
Information like that will come in handy, when users attempt the app's killer trivia quiz that boasts over 100 questions.
Those who are interested in celebrity fashion won't be disappointed either.
The app gives users a chance to directly determine who wins the Best Dressed award at the Star Awards Show 2 post-show party with its Best Dressed Poll.
To top it all off, Toggle Now users will be able to find out who wins at the Star Awards, at the same time the presenter does, even before television viewers do.
The Toggle Now app is available for download via Google Play and the iPhone App Store.