Why coloured gemstones are so popular right now
Diamonds may be a girl's best friend, but precious coloured gemstones such as spinels, peridots and tourmalines are gaining prominence. CNA Lifestyle finds out why, and if you should consider investing in them.
If you've been following the royal weddings this year, you might have noticed that the rocks adorning the royal brides' ring fingers aren't your typical white diamonds, red rubies, blue sapphires or green emeralds – the so-called Big Four.

Earlier this year, Jack Brooksbank proposed to Princess Eugenie with a sunset-coloured Padparadscha sapphire, the rarest of all sapphires. Meghan Markle goes about her daily business with a light-blue aquamarine (a variety of beryl) ring. 

Away from the royal universe, the biggest jewellery houses have also been infusing their collections with all manner of rainbow-hued rocks not of the Big Four variety. Tiffany & Co. is trumpeting the merits of pink morganite, lilac kunzite, and purple-blue tanzanite, while Cartier's Coloratura family of jewels is a treasure trove of mint tourmalines, pink morganites, red rubellites, and others.

Angela Loh, founder and CEO of jewellery exhibition JeweLuxe, said that these stones have only gained popularity in Asia some three to five years ago. Jessica Nasr, Director of Marketing and Communications for jewellery house Mouawad Singapore, said the increase in demand for coloured stones began two years ago.

For the casual buyer, it might be easy to be overwhelmed by the sheer amount of varieties and species of minerals out there, and by the deluge of information (sometimes incorrect) that you can find online.

Tanja Sadow, Dean of the Jewellery Design and Management International School Singapore (JDMIS), explained: "There are about 4,800 minerals, of which only about 100 or so are of gem quality. Some species have many varieties. For instance, blue, yellow, pink, and orange sapphires and rubies are all varieties of the corundum species."

She added that it does not help either that there are more varieties of minerals than there are colours in the world. Translation: Many of the stones boast similar or even the same colours, and sometimes, only a professional with the right equipment can tell the difference between a red spinel and a red ruby.

TRUE COLOURS

While coloured gemstones such as tanzanites, rubellites and spinels have been around for decades – even centuries – why are we only starting to see more of them these days?

This interest in "alternative" precious coloured stones can be attributed to various factors, but the main reason has been the exploding prices of the traditional Big Four gems. 
One of the most expensive coloured gems sold at auction was a 25.59-carat Burmese pigeon blood ruby which sold for US$30 million, or just over US$1 million per carat, at a Sotheby's Geneva sale in 2015. Such prices are usually achieved only by the rarest and most exceptional coloured diamonds.
Tay Kunming, Director of the Far East Gem Group, put it succinctly: "Most gemstones are relatively not as expensive as diamonds, and gemstones do not have a standard price guide like the Rapaport guide for diamonds. So, men can hide the price of their gift".

Sadow added: "The price of a nice ruby is astounding nowadays. Some of the traditional stones are really not affordable to most people. That is why [alternative] gemstones have better prices. We have been training people for the longest time about what makes a gemstone beautiful, and one of the main factors is colour. 
"We look at the same four C's (colour, cut, clarity and carat) used to grade diamonds when grading coloured gemstones. But unlike diamonds, where the cut is the most important, we care most about colour for coloured gemstones."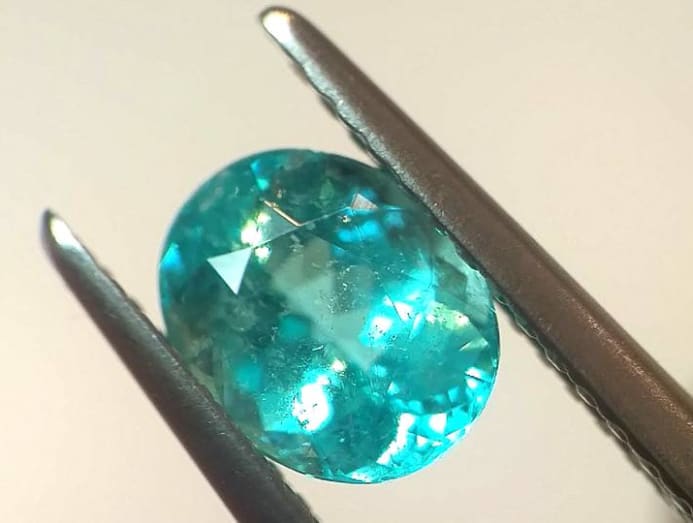 That's not to say that you can disregard the rest of the C's, as it's the sum of all the parts that determines the value of the stone.

JeweLuxe's Loh explained: "Some people think the bigger the stone, the better. True, but it must come hand-in-hand with clarity and colour saturation. Some people also think provenance is important, for instance, untreated Burmese pigeon blood rubies. But if this gemstone has intrusions, it would not be of as high a value as an untreated Mozambique high saturation red ruby of superior clarity. It's all about the gem as a whole, and one attribute does not absolutely determine its value."

IS THERE AN UPSIDE POTENTIAL?

This begs the question: If prices of traditional Big Four gemstones have increased exponentially, can we start seeing a similar upward trend for coloured gemstones? And if so, can they be considered investments?

The experts we spoke to warned against such speculative sentiments. Tay Thye Sun, Senior Gemologist at Far East Gem Lab, explained: "The coloured gemstones business can be risky if you do not know how to trade. Knowledge of gemstones is vital. For instance, how do you differentiate natural from synthetic stones? There is a lack of knowledge, high risk of fraud at each level, and no clear guidelines on the quality and price guide for different gemstones.

"Since I got into the trade in 2007, the overall market value of rubies have risen at least 400 per cent for specific qualities, such as vivid red, unheated Burmese rubies [with no visible inclusions, weighing] one carat and above. Any investment that has so many factors involved is risky. To look at a gemstone, to think about investment first, might not be that wise."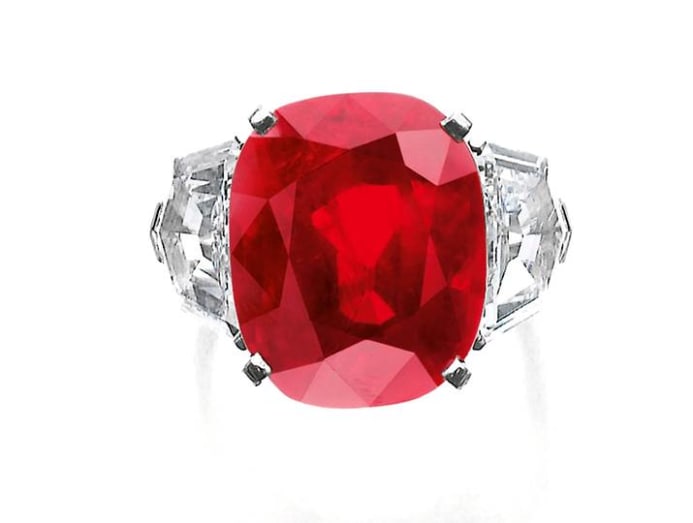 For Sadow, it's simple. "Jewellery should be appreciated not just for its intrinsic material, but for the design, the joy it gives you, its sentimental value. If you put a loose stone away in the safe, where's the value and joy unless you can wear it and enjoy it?"

TRICK OR TREAT

Navigating the world of coloured stones can seem more challenging than reaching the final level of Candy Crush. But ultimately, it's fundamental to recognise the basic trifecta that makes a gemstone "precious": Beauty, rarity and durability.

The first is a matter of taste, and it's easy enough to develop an eye for beautiful stones by simply visiting as many jewellers as you can to get an idea of the different stones available, and their aesthetic patterns.

Rarity is harder to establish, but questions like "where is this gemstone from", "how many mines can it be found in", or "are there many known quantities of this gemstone left" are helpful guides. Of course, a Google search is imperative, too.

As for durability, the Mohs scale is typically used to determine hardness, but it should not be confused with toughness. For instance, a diamond, the hardest material on the earth, is scratch-resistant but is still susceptible to chips and breaks if not handled properly. Hence, knowing the durability of your gemstone will guide you on how to take care of it.

Another aspect of gemstone buying that often confuses consumers is that of treatments: Gemstones are sometimes sold with the prefix "unheated" or "untreated" – does this mean those that are heated and treated should be regarded with suspicion?

Absolutely not, said Sadow. "Most gemstones are treated nowadays, it's a standard practice. It's like me putting on foundation, mascara and lipstick before leaving my house – it's still me under the makeup. The stones that are not treated are often big and stunning, and have a certificate of proof – and it will come with a different price range."

With such an extensive range of coloured gemstones available, we asked the experts which five they believe are worth a second glance.

1. SPINELS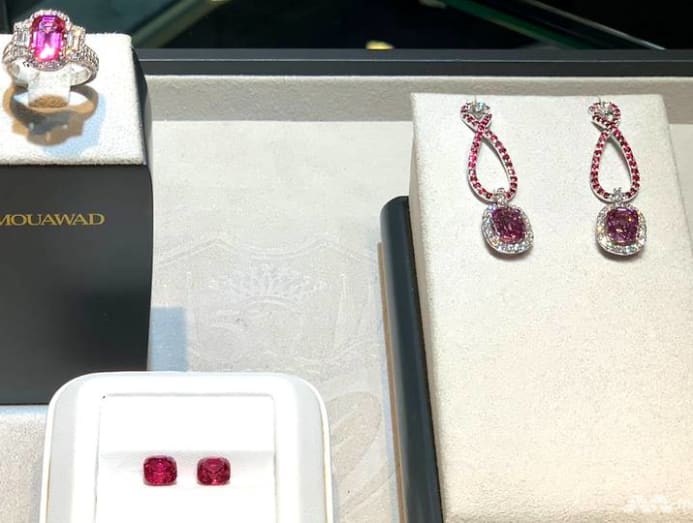 Spinels came into the spotlight a few years ago when the 170-carat Black Prince's Ruby adorning the Imperial State Crown of England was "denounced" as a spinel. Even then, said Sadow, it took a long time for people to really appreciate the stone. But it has many virtues that are worth considering. "It comes in beautiful colours like red, blue, and purple," she said.

In terms of value, Sadow said that fine Burmese spinels with vibrant and intense colour that are under one carat are still very affordable. Prices can range from US$200 (S$276) to US$500 per carat. Prices do go up exponentially with size. 
"Top reds and pinks typically easily sell for US$600 to US$1,200 per carat in the one-to-two carat size, and increase dramatically over two carats," said Sadow. 
"Top quality spinels (very good colour, clarity and cut), which are two to five carats in size, will easily sell for US$3,000 to US$5,000 per carat. For even rarer stones over five carats, prices have been found in the range of US$8,000 to US$10,000 per carat, but the colour and clarity have to be the best."

2. COLOURED SAPPHIRES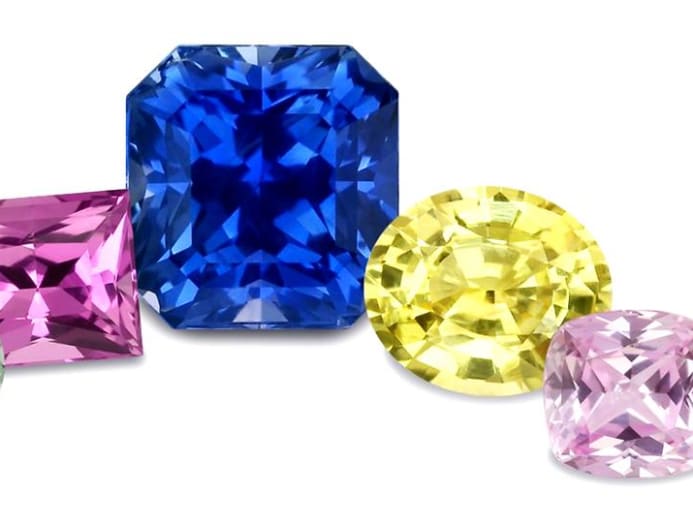 Most people do not know that rubies and sapphires belong to the same species of corundum. While blue sapphires are most common, these stones can also come in a plethora of colours. "Sapphires can come in light green, pink, colour-changing varieties and more. As these sapphires are less marketed, the demand for them is not so high and prices are inexpensive," said Far East Gem Group's Tay.

According to Simone Ng of Simone Jewels, purple sapphires of "super top quality" average around US$2,000 per carat for stones less than one carat in size. Those between one and two carats average US$2,800 per carat; and those three-to-five-carat stones are US$5,000 per carat. Gems weighing more than five carats fetch around US$8,000 per carat. 
3. PARAIBA TOURMALINES
These blue-green stones have captured the imagination of jewellers for their brilliance and almost swimming pool-like quality of their colour, but are becoming increasingly rare. It's the only tourmaline in the world that is coloured by copper, which gives it its neon-like hue. 
Sadow explained: "The Paraiba tourmaline was only discovered in the 1980s in the Paraiba mine in Brazil, from where it derives its name. But recently, it was found in Africa too, and after extensive testing, it was discovered to be the exact same material. Even so, the mines are tiny and the stones are becoming very rare." 

When it comes to prices, Simone Jewels' Ng explained that the intensity of colour matters more than carat weight, with top quality Paraibas costing between US$10,000 and US$20,000. 
4. PERIDOTS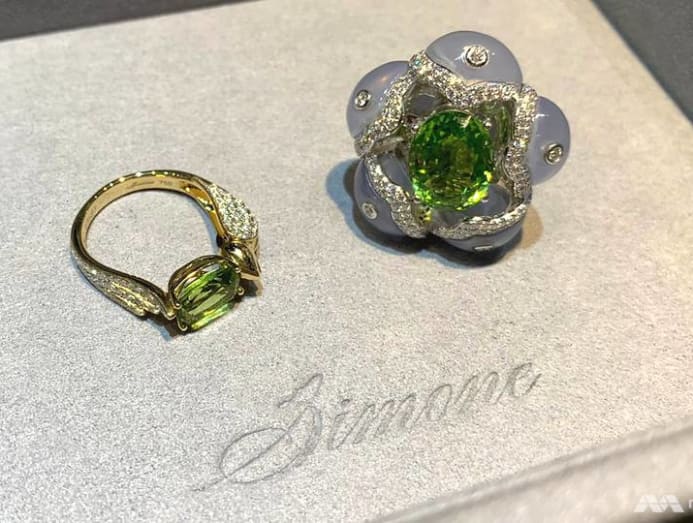 Distinguished by their lime-green hue, peridots were formerly plagued by their distinction as semi-precious stones, but Tay dismissed this nomenclature. "Did you know that only three or four countries come to mind when talking about gem-quality peridots?" he said. "They are Pakistan, Myanmar, China, and the US (Arizona). Most of these mines are small-scale open pits or open-cast mines, compared to the open-pit mining of diamonds in general." 

For top quality peridots, Ng said that stones under one carat fetch an average of US$500 per carat. This goes up to US$800 per carat for stones between one and two carats, and US$2,500 for those between three and five carats. Above five carats, the price jumps to US$8,000 per carat. 
5. COLOURED DIAMONDS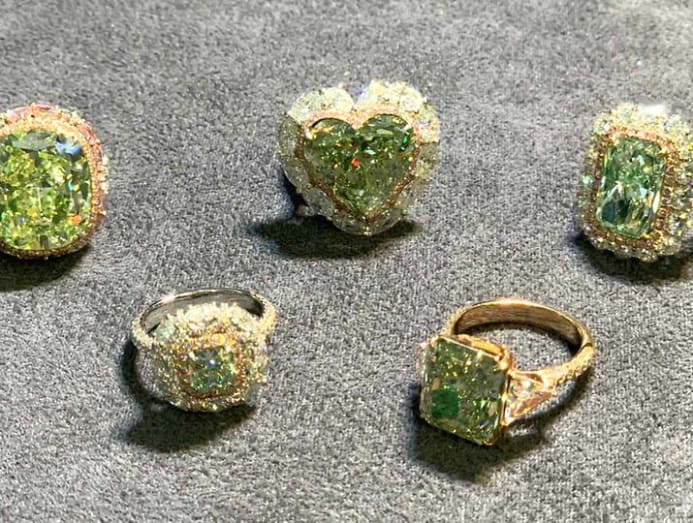 You've probably read the news about blue and pink diamonds going for stupendous prices at auctions. But Loh believes that there is still "some bandwidth to grow in the next couple of years", especially for fancy coloured diamonds that are defined by their high-colour intensity, such as blue, green and pink, she said. 
For pink diamonds, Vihari Poddar, Managing Director of Vihari Jewels, explained that assuming the diamonds were of Fancy Pink colour, VS2 clarity and better, and with no fluorescence, the prices can range from US$40,000 to US$90,000 per carat for stones under one carat. At the top end (that is, stones heavier than five carats), the cost is between US$350,000 and US$400,000 per carat.