Why watch enthusiasts should collect independent brands, according to Urwerk
Collectors are able to engage directly with the watchmakers, says Urwerk co-founder Martin Frei.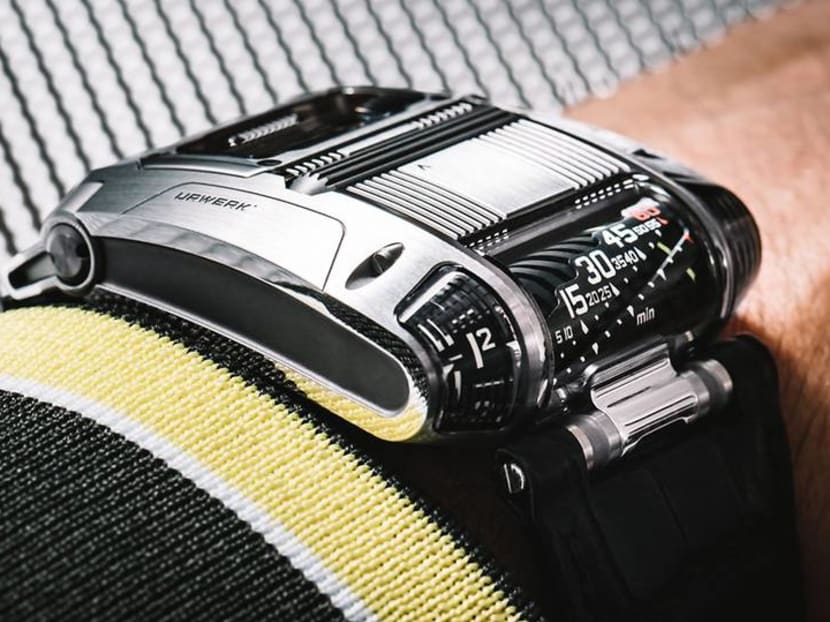 After several years amassing and assembling a watch collection, there comes a point in a collector's life when he or she begins to look beyond the big name brands. That is when he or she tends to gravitate towards the independents – creators that march to the beat of their own drums, free from corporate pressures.
One such maker is Urwerk, which Geneva-based watchmaker Felix Baumgartner and Zurich-based artist Martin Frei co-founded in 1997. Their firstborn, the UR-101, was a radical feat of micro-engineering straight out of a sci-fi flick. With a design inspired by Star Wars' Millennium Falcon, it was as far removed from any other mechanical watch at the time, and set the tone for the company for the next two decades.
The teaser video for Urwerk's UR-111C was a tribute to Blade Runner, which happens to be one of Frei's favourite movies, along with Star Wars and the space opera Star Trek. CNA Lifestyle spoke to Frei to find out the value of collecting independent brand timepieces.
WHY SHOULD A WATCH ENTHUSIAST COLLECT INDEPENDENT BRANDS?
For the beauty, the human talent, the creativity, the sincerity injected into each creation. We do not have five-year plans. We do not rely on complex marketing strategies. Our communication tools are our watches. They are our way of expressing ourselves. 
WHAT ADVICE WOULD YOU GIVE TO A WATCH ENTHUSIAST WHO IS LOOKING TO START COLLECTING INDEPENDENT BRAND TIMEPIECES?
To follow his heart. First you spot the watch. The one that makes your hand sweaty and your brain repeat endlessly 'Mine'. You try to get as much information on it as you can: on websites, social media, magazines... And then the fun starts because you can actually pick up your phone or drop an e-mail to its creator and you know what? He is going to answer you back. You have a direct connection! You cannot contact a Mr. Rolex or a Mr. Omega but for sure you can talk to (independent watchmakers) Philippe Dufour or Kari Voutilainen or Felix Baumgartner or myself.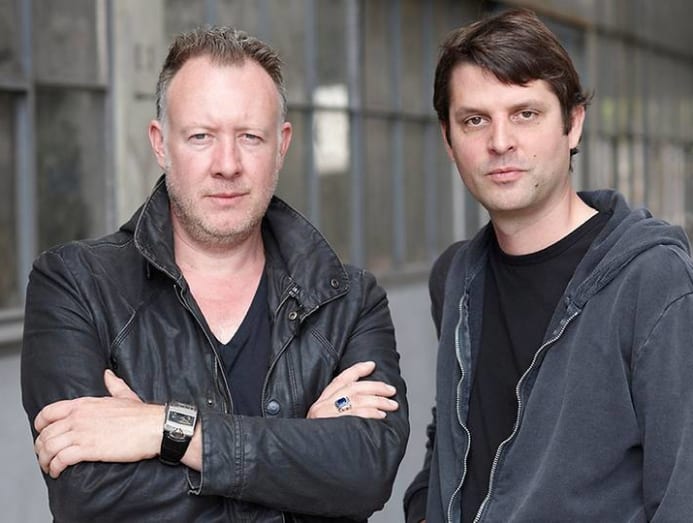 WHAT ASSURANCE CAN YOU GIVE THAT A WATCH FROM A NICHE BRAND LIKE URWERK WILL HOLD ITS VALUE?
We cannot give such assurance. Buying independent is not an investment! You buy something rare that you feel related to. You buy it to be your own, to have it on your wrist, to live with it and be the witness of precious time. For investments please refer to your banker :)
WHAT DO YOU THINK THE NEXT BIG THING IN WATCHMAKING WILL BE?
When it comes to watchmaking trends I try not to follow them too closely. I want to preserve my free spirit. I am not from the watchmaking world, my background is more from the artistic side and I like it that way. 
MORE WATCH BRANDS AND RETAILERS ARE SELLING ONLINE. DO YOU SEE THIS AS THE WAY FORWARD?
Yes I do. We live in an e-connected world and watchmaking will be no exception. It is an area like any other discipline that has to evolve with its time. But to be frank I think that nothing will ever replace the firsthand experience. You may fall in love with a creation online but in my opinion, the real bond will be created when you have it in contact with your skin, on your wrist.
URWERK BEGAN MORE THAN 20 YEARS AGO WITH THE INTENTION OF CHANGING THE STATUS QUO. WHAT WOULD YOU CHANGE ABOUT THE WATCH INDUSTRY TODAY?
I would not change much. I see diversity, creativity and boldness all around.