YG Entertainment drops Seungri amid investigations
Everything we know about Seungri's sex, drug and corruption scandal.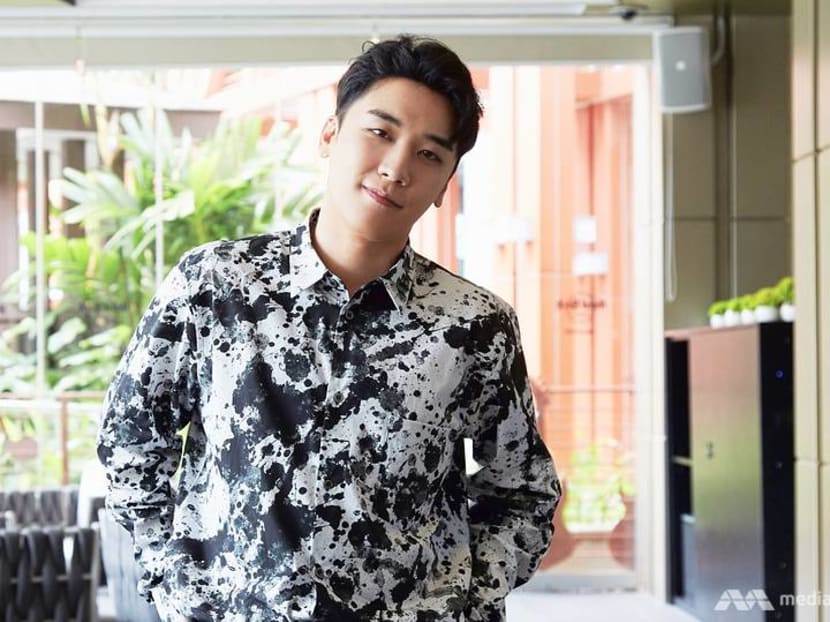 Korean artist management agency YG Entertainment has officially terminated its exclusive contract with K-pop star Seungri on Wednesday (Mar 13), upon his request.
This follows the embattled star's shock retirement on Tuesday (Mar 12) as he undergoes investigation for a possible violation of South Korea's prostitution law.
The management agency stated on Tuesday that Seungri did not discuss his plans to announce retirement prior to making the news public.
In a statement, YG Entertainment apologised for "causing severe worry for many due to the numerous controversies and allegations, which began with the violence case at a club where Seungri participated as an advisor."
It continued: "Shortly after announcing Seungri's retirement from the entertainment industry back on March 12, YG Ent. has accepted Seungri's request to terminate his exclusive contract. As an artist management company, we admit our failure to manage our artist with stricter care; we are currently reflecting on our actions.
"Finally, YG recognises a need for a mass revision of the company's internal constitution, and we promise to work together with all employees of the company to make this happen."
The K-pop star was in Singapore last month while investigations were ongoing. His solo concert was held at The Star Performing Arts Centre on Feb 23. 
In light of recent developments, some say Seungri's decision to begin his mandatory military service on Mar 25 is an attempt to evade more media attention.
BURNING SUN CLUB
Seungri, 28, first came under investigation in January after multiple women claimed to have been assaulted or drugged at the Burning Sun club, which he formerly owned.
Located in the upscale Gangnam neighborhood, Burning Sun faces allegations of bribery, violence against customers, securing prostitutes for VIPs, rape, drug trafficking and drug use, according to the Seoul Metropolitan Police.
Numerous women have come forward with claims of being assaulted or drugged at the club, which the authorities have been investigating for two months.
Investigations first began two months ago. According to South Korean laws regarding sexual violence crimes, filming or sharing hidden camera footage is subject to five years or less in prison or 30 million won (S$36,000) in fines. Seungri will be investigated for this, alongside the allegations of prostitution. He has been banned from leaving the country. 
Seungri, who oversaw publicity for Burning Sun, resigned from the club's board last month.
ACKNOWLEDGEMENT
During a concert in Seoul on Feb 16, Seungri said, "I'm sorry for causing any disappointment to so many people and I'm reflecting on what happened. Despite there being a controversy, I didn't act responsibly. As I'm a celebrity, I'll think and act more carefully from now on. I want to apologise for not showing modesty and for acting carelessly."
"For the past year, I've been doing my best to bring you all happiness. I've brought you disappointment and, for that, I'm ashamed."
Burning Sun stopped operations the following day.
GROUP CHAT SCANDAL
Seungri was found to be among a group of celebrities in a KakaoTalk group chat where South Korean singer and actor Jung Joon-young shared illegally recorded videos of women he slept with, reported Korean state media on Tuesday.
The 30-year-old illicitly made sex videos of 10 women and shared them via the mobile messenger group chat.
Jung was also reportedly included in a group chat in which Seungri allegedly told a Burning Sun club employee to procure prostitutes for foreign investors, "clients" of the club.
Among the messages reportedly sent by Seungri, one read: "Pick the ones who'll sleep with them without a fuss."