Nudity, public sex, stalkers: What children are in for on live-streaming apps
As live videos grow in popularity, parents can be more vigilant about protecting youngsters from the manipulation and sexually suggestive content found on this real-time platform. Talking Point investigates.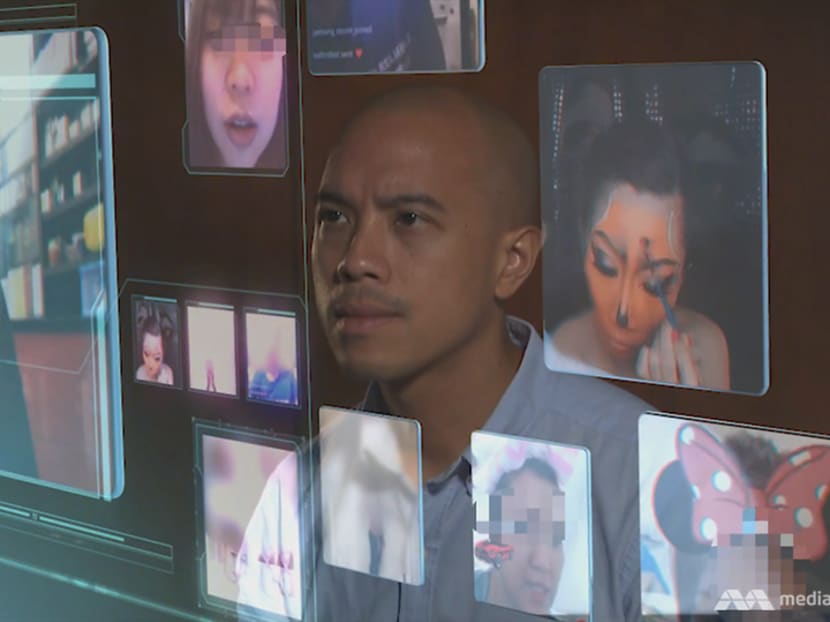 SINGAPORE: As a teenager who uses live-streaming apps, she was alarmed to find her 10-year-old niece watching disturbing content on one such app one day: A person stripping in front of the camera.
The 18-year-old also came to know of a girl around her age who was asked to take off her clothes while using one of these apps.
Ms Koh, who declined to give her full name, is now deeply concerned about whether the app moderators are able to "moderate the live streams 24/7 (for) obscene and sexual content".
She alerted the programme Talking Point to such activities on these apps, fretting that her niece may not know that online stripping is wrong.
Live pornography, however, is not the only thing taking place on these streams. Teenagers are spending hours on these platforms, running the risk of giving out their details and being enticed by "virtual gifts" to do stuff in return.
And these apps, which let users broadcast whatever they are doing in their private space – whether it is idle chatter, singing or just their homework – are growing in popularity.
Globally, internet videos will command 80 per cent of consumer traffic by 2020, according to forecasts from Cisco Systems. In China alone, almost three-quarters of the 450 million Chinese watching videos online are live-stream users.
China's top live-streaming celebrities can even earn more than US$700,000 (S$960,000) a year. That means their viewers, teenagers or otherwise, are not only watching but also spending on them.
As Talking Point discovered, after monitoring the popular sites for two weeks, there is more to the world of live streaming than meets the eye. (Watch the episode here.)
VOYEURISM MADE EASY
In Singapore, the top grossing live-streaming networks are not Facebook, Instagram or YouTube but apps like Bigo Live, 17 Live and Uplive, which boast features such as social networking, live video chats and trivia games.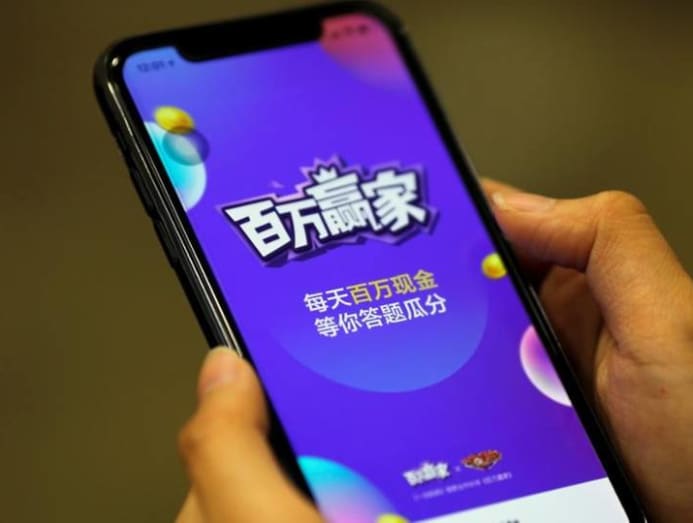 These apps have a recommended minimum age limit, for example above 17 on Bigo Live and 17 Live. On apps like YouNow and BeLive, however, it is 12 years old.
Live-streaming teenagers such as Kyra Yew, 18, and Ryan Francisco, 19, typically spend about three hours on such apps every day. The attraction lies in "meeting new people every day", explained Mr Francisco.
They see live streaming as a means to expand their social circle, be part of a community and, sometimes, meet up in person besides online. They have, however, also had nasty encounters online.
For example, one guy exposed his genitals to Ms Yew, and a couple showed themselves having sex. Although this kind of streaming is not allowed, "the thing is, the administrators can't stop what they can't see first", she said.
Mr Francisco, who encounters sexual content about twice a month, added: "We can't do much (to control it) because … any Tom, Dick or Harry can stream whatever he wants. So it's more of watching the stream at your own risk."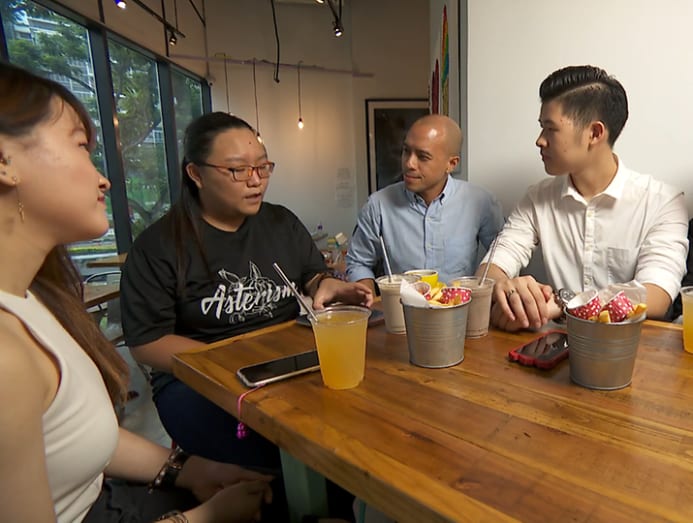 Talking Point host Brendon Fernandez saw for himself what happened on one teenage girl's live stream while she was singing and doing her homework.
A viewer called her "baby", asked for her number and, after being ignored, asked if she wanted to see his genitals.
UNAWARE PARENTS
So what are the streaming companies doing? M17 Entertainment said its technology can monitor content that users post, while BeLive – with about 500,000 registered users, of whom 60 per cent are Singaporeans – has a team moderating the content.
BeLive chief operating officer Ken Ang is not surprised that nudity and sexual acts occur occasionally.
"After all, it's live stream; it's raw content. So that's the reason we have moderators to monitor 24/7," he said. "We also develop our own image recognition tools (to detect nudity)."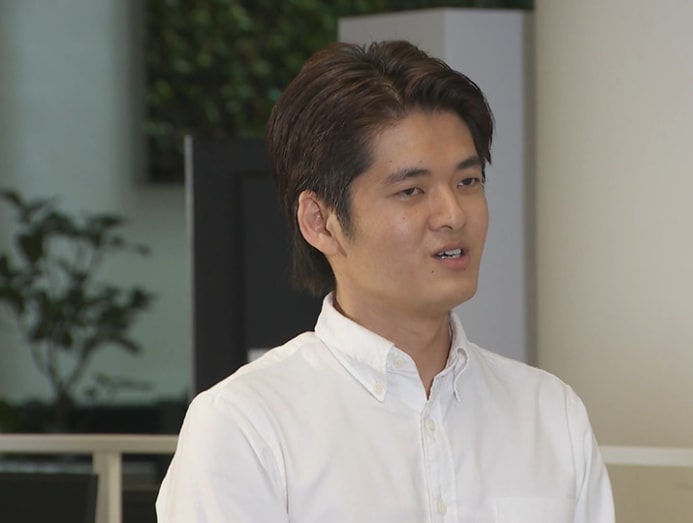 Bigo Live, too, has a team of "censorship officers" inspecting the streams. To further protect minors, it has a censorship function that uses artificial intelligence to scan for facial definition and determine the user's age.
Most of the parents Talking Point spoke to were not aware that such apps existed, and many were troubled when they found out what the teens were exposed to on the live streams.
"This is very upsetting. You have people from all over the world who can access you … in your private space. This is something we need to find some solution to," one mother said.
While one father was discomfited by those messages the children were getting from the "wrong people", what struck another father was that some students were giving their location away by live streaming in school and wearing their uniform.
"People can easily pick up where you are. So it all smacks of danger," he said.
That is a concern Ms Yew's parents have also expressed, along with the warning that her live streaming should not affect her studies.
She said: "They're worried that, potentially, if I share something about my personal life, it could backfire and harm me."
Live-streaming host Jo Ann Chen advised teenagers to be streetwise. "You can set your location to private so that people don't know where you are," she said.
"Don't share your personal details and … where you'd be, if you don't want to be stalked."
MAKING MONEY FROM IT
Ms Chen, who is in her 20s, learned how to protect herself especially because live streaming is her full-time job.
She started last year and has a fan base of over 100,000 viewers, making money from the virtual gifts they buy for her.
These gifts, from students as well as working adults, range from a few cents to a few hundred dollars and can be redeemed for cash.
Ms Chen did not divulge her income from cashing out these gifts but disclosed that some of them may come with requests. Some people would ask her to dance, for instance, before they send her something.
"I don't (do it) because I'm quite stubborn. So when they ask me, I'd just say I wouldn't," she said.
Former technology journalist Oo Gin Lee, who runs a public relations agency now, said he would be very cautious if his three girls, two of whom are teenagers, were to start using live-streaming apps.
While live-streaming technology is neutral, there is cause for concern, he said, drawing a comparison between these apps and sex webcams in the past, whereby the audience could pool their money for the woman to do things such as strip.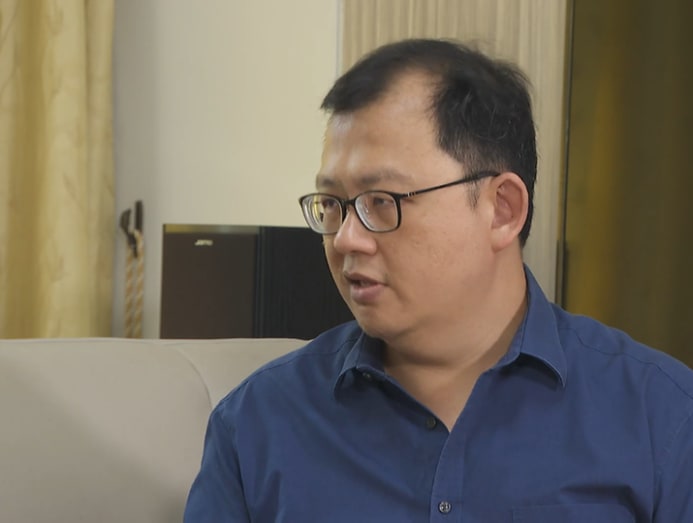 "I've not seen anything like that, but I'm just saying that's the kind of danger," he added.
To monitor his children's digital activities, he installed the parental control Family Link app on their mobile phones. It can set screen time limits, lock their devices and block apps until he grants an approval request.
Although parents could forbid their children to use live-streaming apps, the youngsters could find other platforms that are harder to monitor. The alternative? An honest discussion with them about precautions they could take, for example restricting location services.
Watch this episode of Talking Point here. New episodes every Thursday night.