Commentary: If compulsive gaming must be curbed, why not time-sucking online shopping?
China has moved to restrict online gaming but seems quite content to let excessive online shopping habits thrive, says Karen Tee.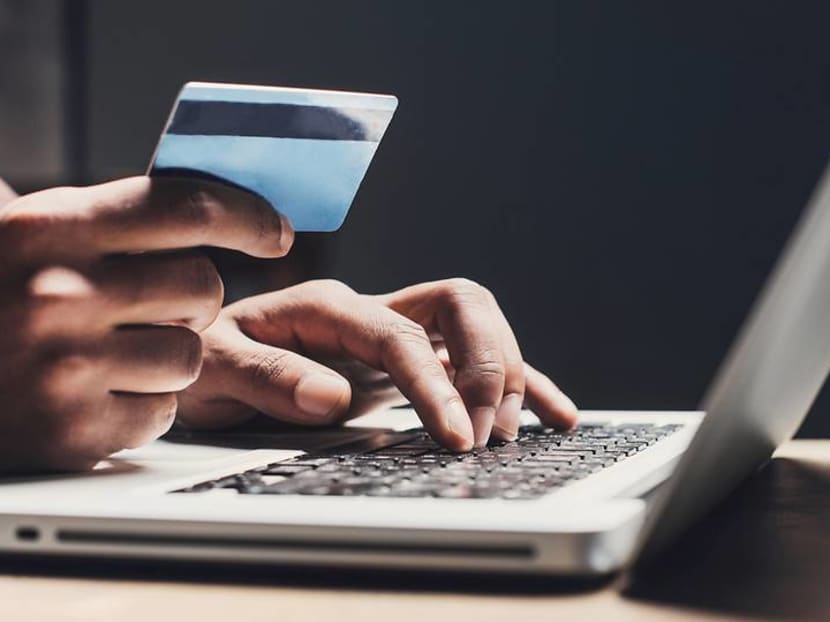 SINGAPORE: The moment I woke up on Friday (Sep 9), I reached for my phone and launched a shopping app.
I had been planning to buy a handheld garment steamer to replace my clunky iron and figured I might as well take advantage of the discounts offered during this 9.9 shopping day.
All I needed to do was simply cart out the specific product I had been eyeing.
But with a deluge of ever more attractive discounts, coupons and never-ending product recommendations, I inadvertently got sucked into an infinite scroll through the app.
What should have taken five minutes ended up taking closer to an hour.
THE INSIDIOUS DRAW OF ONLINE SALES
What a waste of my morning, I realised. Yes, it was nice to save some money but that cost me arguably more precious time. Time I could have benefited from by getting a productive head start to my day or squeezing in some exercise.
Instead, I ended up feeling exhausted from comparing multiple deals across various similar products just to save a few bucks.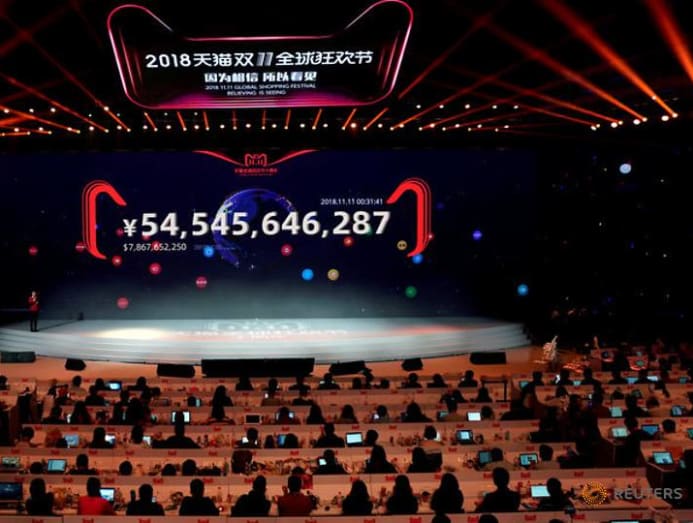 Spurred by the runaway success of the 11.11 Singles Day sales event initiated by China's e-commerce retailers, a slew of mega shopping days such as 9.9 and 10.10 have sprung up in recent years.
Accompanying these blowout sales are a barrage of marketing tactics meticulously engineered to get shoppers hooked, ranging from incessant email and phone messages to countdown timers, hourly mystery and flash events and aggressive low stock alerts.
Purchases are sometimes further rewarded with discounts on subsequent transactions, spurring you to keep coming back for more.
During the COVID-19 pandemic, I have noticed my increasing reliance on online shopping, both for convenience as well as leisure.
And while I do not (yet) display the most worrying signs of compulsive shopping, I am certain I waste too much time on these apps and should cut back.
THE IRRESISTIBLE LURE OF ONLINE GAMING
I could look to China for inspiration on how to achieve this. Chinese authorities made waves last week after announcing that it would limit online gaming for those under 18 to three hours a week.
Buying "greener" or just buying less? A NTU marketing expert discusses sustainability in an e-commerce world on The Climate Conversations:
The clamp down, it said, was necessary to combat a growing addiction to gaming among children.
Most of us undoubtedly understand and have experienced the irresistible lure of online games, even if we consider ourselves casual gamers. With so many devices surrounding us, it does not take much to fill a moment of boredom with one quick game. Then another.
The next thing you know, you have lost track of the hours spent trying to advance through the levels and perhaps even splurged on power-ups, extra lives or new outfits for your avatar.
We still spot people playing Pokemon Go five years after its launch, with those tell-tale flicks on their screens. As with many games today full of loot boxes and rewards, players are incentivised to spend more to catch more.
Does this excessive - some might call it obsessive - online behavioural pattern sound familiar?
CHINA'S CURIOUS SILENCE
Yet, while China has actively moved to curb gaming as an unsavoury behaviour, it seems quite content to let excessive online shopping habits thrive. Perhaps this is because e-commerce is a key driver of its economy.
However, compulsive online shopping is a known issue in China.
A 2018 study found that 29 per cent of the general population in China are compulsive buyers who spend online for potentially problematic reasons that include experiencing immediate gratification and avoiding social interaction. This dependency on shopping gratification is arguably comparable to gaming.
Still, even though regulators of the world's largest consumer market have come down hard on tech companies, they are showing few signs of applying brakes on consumers themselves to curb the staggering amounts of money spent on e-commerce platforms, for now.
During last year's 11.11 event, Alibaba clocked almost 500 billion yuan (S$101 billion) of sales, which eclipsed the Black Friday and Cyber Monday spending in the United States.
These wanton shopaholic tendencies could be fuelling Chinese household debt, which has soared to nearly 60 per cent of its gross domestic product, making one wonder how long this spendthrift behaviour can last.
On the flipside, online gaming and e-sports are a burgeoning economy all around the world. In China, the market was valued at US$58 billion (S$78 billion) last year and it is expected to reach US$86 billion by 2027.
Major gaming companies, including China's own Tencent, are also instrumental in providing jobs to large numbers of people and have huge potential for growth, given the global interest in this sector.
So, it seems inconsistent for China to curb one excessive behaviour while seemingly ignoring the other.
MODERATION IS KEY
Then again, China's gaming restrictions are not exactly new. In 2019, it had already passed laws limiting minors to a total of 4.5 hours a week. Tencent had also activated facial recognition technology to prevent children from playing late at night.
So, will tightening a further 1.5 hours of playing time really make a difference? Observers have already pointed out that kids can find ways to circumvent these restrictions, such as via an adult's account.
Instead, as with many habits, self-moderation, combined with responsible parental and school supervision, may be more effective at encouraging healthy online practices that will last a lifetime.
Adults may recognise that they are starting the slippery slide down the slope of obsessive Internet use, be it shopping or gaming. Experts suggest that it can be helpful to pursue other interests - exercising, even learning something new -  engaging in face-to-face social interactions with friends and families, or to seek professional help.
Personally, I have never felt overly attached to my mobile games. But I am eager to spend less time adding things to my online wish lists and shopping carts.
Instead of setting myself an extreme shopping time limit, I have turned off all mobile alerts on shopping apps, unsubscribed from marketing emails and even unfollowed the most annoying brands on social media.
I do not think I will ever stop enjoying the thrill of the hunt, but at least this way, my brain is not primed to crave shopping on a daily basis. To me, saving all that time is my big win.
Karen Tee is a freelance lifestyle, travel journalist and a graduate of Columbia University's School of Journalism in New York City.