Commentary: Why are companies still doing annual appraisals in a transformed work environment?
In two years, the workplace has undergone some radical shifts – from flexible working to better mental health practices and greater manager involvement. But Leong Chee Tung says some things remain stubbornly unchanged.
SINGAPORE: Economies are showing signs of recovery and organisations are restarting their recruitment cycle, often opening to candidates across international borders. 
In this environment, how can businesses hold onto their top talents and provide a work environment that's conducive not only to productivity but also to long-term engagement, satisfaction and a genuine interest in work? 
The answer, as I have written before, must be more holistic than compensation alone. In Singapore, "talent retention" is the number one concern facing HR leaders today. Talent availability comes much later at number three.
Yet, three in four Singapore companies rely on financial incentives to retain talent, even as 69 per cent face an increase in turnover compared to 2020. 
Clearly, a tactical response is not enough to answer employees' expectations in 2022. Instead, companies must turn to strategic HR that brings about meaningful changes at the core. 
WHAT HASN'T CHANGED IN THE CONTEXT OF WORK
Now that it is clear the effects of the pandemic will be long-lived – global surveys suggest that about 63 per cent of companies will make remote work permanent and 91 per cent of respondents in an HR survey continue to be worried about turnover. 
Companies that hold onto an older HR methodology or attempt to return to a pre-pandemic way of doing things will find it difficult to keep up.
One of the biggest planks of working life that has remained the same despite the vast changes in the work landscape is the appraisal system in many companies in Singapore.
Traditionally, leaders would rely on intuition, informed and subjective guesswork, and a "gut feeling" in deciding a range of things – including how well someone is doing. But these have given way slowly but surely towards the use of data in decision making.
Companies which adopt a rigorous approach in doing appraisals and performance reviews are reaping the benefits as they are better able to collect, analyse, and act on the data they gather about their workforce.
For example, a communications agency was looking to better outline career development pathways for its employees by finetuning its performance management process using automated 360-degree feedback. 
360-DEGREE FEEDBACK AND WHY IT WORKS
360-degree feedback has existed for some time now and has proven effective because it gathers information not just from a direct manager but other people who work closely with an employee. In today's context, work does not involve individual silos anymore. 
The best organisations are those that take advantage of the cognitive diversity in their teams. The full extent of an employee's day-to-day activities may not be immediately apparent to their manager - especially for teams working in a remote or hybrid environment. 
Getting inputs from a diversified set of reviewers means that the employee would receive a fairer view of their performance. It also benefits the company because leaders would also gain a holistic understanding of their team's performance which they might miss with the traditional single-rater system.
That is why a well-designed 360-degree appraisal system helps to plug information gaps and can potentially draw out patterns of behaviour that is helpful in assessing the performance of staff.
One agency we worked with managed to gather relevant insights about the performance of their employees.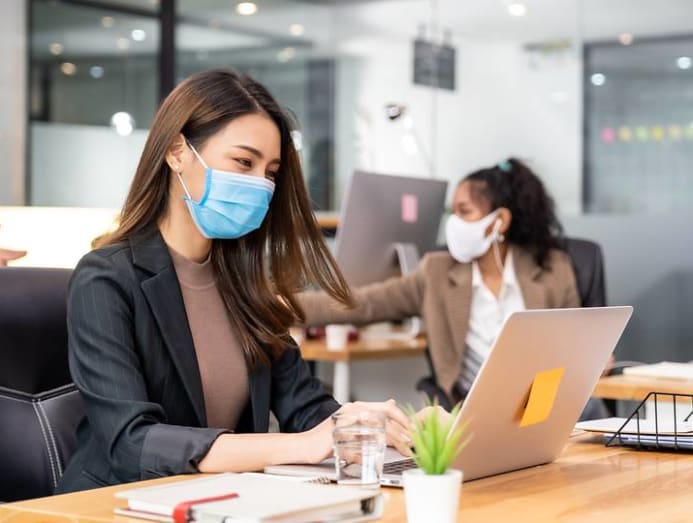 An example of the insights they acted on was the need to conduct personalised learning and development plans for each employee. This came about following the outcome from their newly implemented 360-degree feedback.
Due to the rich insights that they gathered from reviewers and reviewees, the HR team was able to identify a pain point and arrived at a solution together with the stakeholders.
Another example where a streamlined performance appraisal system helps is when companies experience rapid growth. One of the major e-commerce players in Southeast Asia tripled their headcount in less than three years and they needed a better way to assess the contribution of each employee. 
Using an automated 360-degree feedback platform allowed the company to easily schedule appraisals, assign reviewers for each reviewee, and analyse the outcomes from the reviews.
REGULAR CHECK-INS ARE HARD WORK BUT PAYOFF IS CLEAR
Today, companies like ours use technology to provide clients automated platforms that make conducting 360-degree feedback more efficient. In doing so, management can provide actionable insights for their employees. 
For example, after consolidating feedback from others, if an employee is found to be lacking in one of the core competencies required for their role, they can then map out a training or development programme to close this competency gap. 
Managers too can assign a learning pathway for the team member so they can better develop themselves.

Technology implementation and strategic change take time – but companies shouldn't use the absence of quick wins to postpone transformation. 
We have seen how the lack of alignment between employees and employers result in The Great Resignation.
If we know that the prolonged pandemic has changed people's expectations of work, then companies must take a proactive approach if they want to retain their best talents.
One of the small, yet meaningful changes that companies can start doing is to enable more performance check-ins. Studies have shown that monthly or continuous performance check-ins are 1.4 times to 1.5 times more effective at engaging and retaining employees.
We have seen how valuable these outcomes are in my own company. Since the onset of hybrid working, my management team and I have been encouraging line managers to conduct daily "stand up" meetings to anticipate and address issues early on. 
While it seems laborious, our employees agree it helps them stay connected with and supported by their teams.
We also created a communications guideline so our people can stay connected and collaborate in a way that is aligned with our culture. We want to ensure that even as we grow as a company, the values that we hold - nurturing, unafraid, and innovative - remain rooted within all layers.
We have also started a practice called "no meeting time" which is a set period of the week when employees can be free of constant meetings. The aim of "throughput Tuesdays" is to help our employees do focused, undisturbed work. 
This was implemented because we have seen some of our employees struggle to do meaningful work because they were bombarded with meetings throughout the week.
This feedback came up in our regular check-ins and we decided to try this initiative, making it mandatory company wide. So far, we have seen very positive responses as this allows them to catch up on overdue work and to better focus on their own projects.
For companies in Singapore to effectively combat the Great Resignation Wave, it is important to understand the cause of this great discontent and start drawing up a plan to shift the way we do things to create lasting impact. 
Chee Tung Leong is CEO and co-founder of EngageRocket, a people analytics provider.
Are you making these common mistakes in your job hunt? CNA's Heart of the Matter dives into the dos, don'ts, tips and tricks for fresh graduates: