commentary Commentary
Commentary: Being funny at work can be good for your career
Research suggests humour can be effective for managers as well as staff, but there are risks to being funny at work, says one observer from the Financial Times.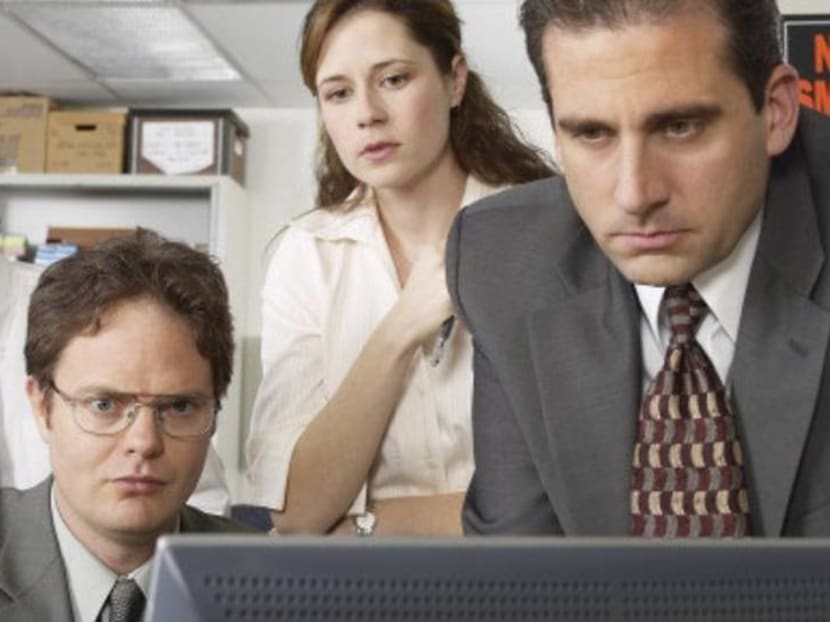 LONDON: David Lenihan, chief executive of a New York medical education start-up, noticed a quirk when he watched himself in playback on the instructional videos he was recording. 
Every time he entered the screening room to present to camera, he tripped.
He made a joke about his clumsiness and carried on. But time and again, he continued to stumble. 
Then he realised he was not the only one — his colleagues were tripping, too. And they all dealt with it in the same way: They cracked a self-deprecating joke and moved on.
What struck Mr Lenihan was the collective denial.
"Nobody was talking about it," he says. 
"Or asking why we were all tripping all the time."
In Mr Lenihan's case, the problem was a hazardous trailing cable. But humour of the self-deprecating kind is a risky strategy at work, and particularly for senior executives.
If we make fun of ourselves, we risk creating a distraction from potentially serious problems. Or worse, drawing attention to our weaknesses and undermining our credibility.
But judicious self-mockery can be powerful stuff. It can defuse tension, impart confidence, increase likeability and bridge gaps in status.
MEN AND WOMEN USE HUMOUR DIFFERENTLY AT WORK
Researchers at Cambridge Judge Business School are attempting to work out if there are ways for leaders to use humour skilfully and effectively, amplifying the benefits and reducing risks.
In the course of their work — which is at an early stage and will shortly be submitted for publication — they say they have noticed significant differences in the way men and women use humour, and that women could be missing out on smart leadership strategies.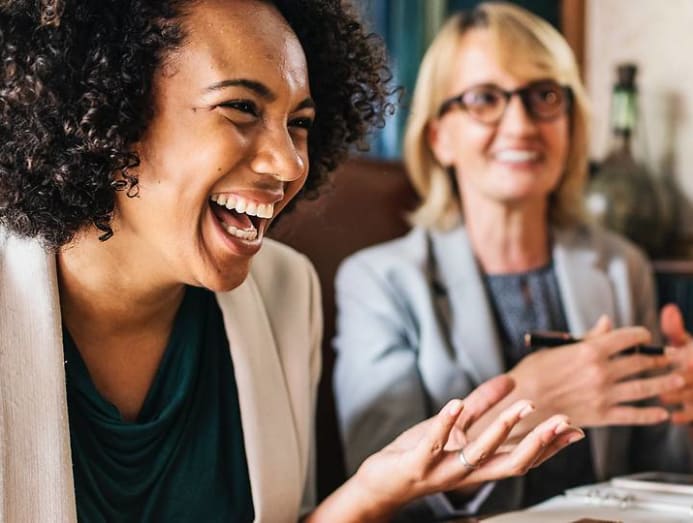 Professor Sucheta Nadkarni, director of the Cambridge Wo+Men's Leadership Centre, and Vanessa Marcie of the Executive MBA class surveyed 100 mid- and senior-level executives working in a wide range of sectors, and followed up the survey by interviewing some of the subjects.
They found men and women used humour differently at work.
While men, like Mr Lenihan, were often confident jokers at their own expense, women were cautious about goofing around and laughing at themselves. In fact, many avoided humour altogether — particularly when dealing with superiors.
Men, meanwhile, were happier to joke with their bosses.
This, the researchers hypothesised, was because while self-deprecating humour may be effective at executive level, for middle managers — the level women were more likely to be at in their careers — it was simply too risky.
As Prof Nadkarni says, the strategy does not work well for those with less power: "It makes you seem weaker," she says.
HUMOUR IN GROUP HIERARCHIES
Existing research suggests that their female interview subjects may be right to be cautious.
A 2017 study in the Journal of Personality and Social Psychology found humour played a central role in group hierarchies. Used well it increased status, but the stakes were high when the jokes backfired.
Another 2017 study by researchers at the Singapore Management University noted humour was such a smart leadership strategy that some political and business leaders were hiring humour coaches.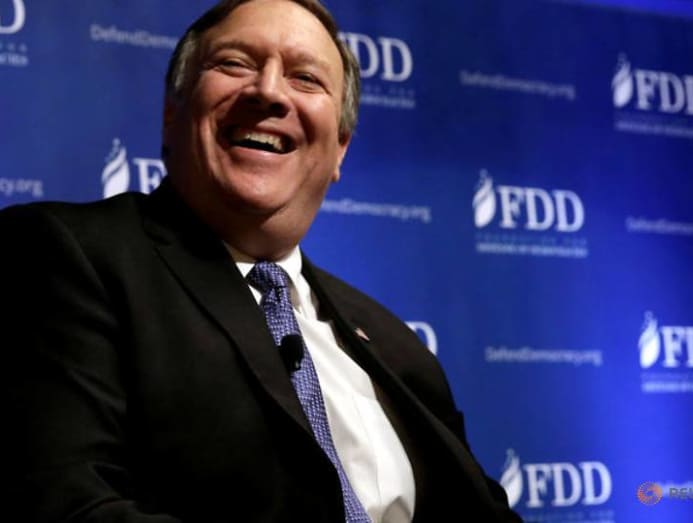 So where should a cautiously funny executive start? The Cambridge researchers suggest the following tips:
First, understand the types of humour and the power associated with each in the workplace. 
They identified four: "Self-enhancing" or "self-deprecating" — laughing at yourself; "affiliative" or making jokes about everyday situations; "aggressive" — laughing at others; and "self-defeating", which is usually self-critical and used to pre-empt attacks. 
At work, stick to the first and second, and avoid the third and fourth. There is real skill in avoiding muddling self-deprecating humour with self-defeating.
Second, know your audience. Note colleagues' basic affiliations, religious beliefs and enough personal information to make sure wisecracks don't misfire — a sure way to appear out of touch.
Third, stay in control. Use humour selectively, rather than acting like the class clown, which can make leaders seem desperate for approval.
BLIND TO RISK
Ms Marcie, an occasional comedian herself, urges women and mid-level executives to understand the rules and dive in — after all, they at least have the advantage of knowing their audience.
Self-deprecation at work is "actually easier than being a stand-up because you already have common ground," she says.
A real comedian never knows who the audience are.
But sometimes, even when executives follow all the self-deprecating rules, they are blind to risks. Mr Lenihan says that in the studio he was so busy laughing at himself that he overlooked the obvious: "Tidy the cable, make better videos," he says.
Likeable as the self-mocking, stumbling executives were, they were too focused on deflecting attention away from their embarrassment. Now they are free to focus on their presentation skills — and are much safer.
© 2018 The Financial Times Ltd. All rights reserved. Please do not copy and paste FT articles and redistribute by email or post to the web.
Source: Financial Times/nr