Commentary: Has COVID-19 bypassed children or could there be dangers unknown?
Children being infected remain a source of worry for parents, educators, and policy-makers. The pandemic has also taken a toll on their social and educational lives, say two NUH paediatric doctors.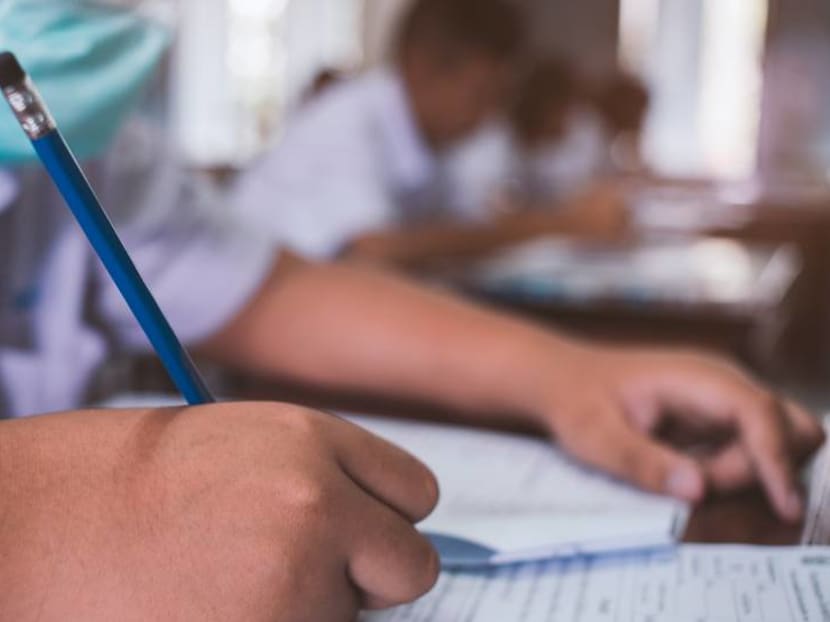 SINGAPORE: Since the SARS-COV-2 virus first emerged almost two years ago, adults – particularly the older ones – have borne the brunt of the illness.
Children have been spared so far, with most experiencing asymptomatic or mild illness and no locally reported cases of children requiring oxygen or intensive care treatment.
They may have fever, cough, sore throat, and runny nose. But as things stand, COVID-19 in children here appear to be indistinguishable from the common cold.
This is not to say that we should let our guard down. Data from other countries show rare cases where an entity called multisystem inflammatory syndrome in Children (MIS-C) occurs in children four to six weeks following COVID-19 infection.
This condition affects various organ systems including the heart, causing children to be very sick and require intensive care support. It more commonly affects African or Hispanic children in Western countries. Scientists and doctors are yet unsure why this happens, so we remain vigilant for MIS-C in Singapore.
Another worry has been a growing concern about "long COVID" in which recovered patients continue to experience prolonged symptoms such as headache, fatigue and aches and pains.
A worrying report in the medical journal Acta Paediatrica highlighted that up to 58.2 per cent of Italian children who contracted COVID experience long COVID – that is, even if most of the children studied had mild symptoms when they were first infected, one or more symptoms persisted for some time. Girls and older children were disproportionately more affected.
However, a recent large study in the United Kingdom published by Erika Molteni et al in August this year in the medical journal The Lancet Child & Adolescent Health found that only 4.4 per cent of children with COVID-19 infection experience symptoms for more than 28 days, and 1.8 per cent for more than 56 days.
In this study, long COVID similarly affected older children aged 12 to 17 more than those aged five to 11. In Singapore, long COVID has not been reported in children, although anosmia (loss of smell) and mild blood test abnormalities can persist for weeks to months from our experience in NUH.
PSYCHOLOGICAL AND EMOTIONAL STRESS
Aside from physical illness, COVID-19 also causes significant psychological and emotional stress for families.
Ensuring young children follow pandemic protocols, identifying those susceptible or have infected family members and then dealing with the practical challenges of quarantine and isolation can be challenging.
School closures, cessation of co-curricular activities and the need to stay home rather than go out to play over the past two years, have completely disrupted daily routines. Their social and emotional development, much of which is achieved through interaction with their peers and the community at large, has been compromised.
Social isolation has magnified issues of mental health and child safety. A recent study in the United Kingdom published in the medical journal Archives of Disease in Childhood by Giacomo Bignardi et al in Dec 2020 showed an increase in depressive symptoms in children during lockdown.
Children at risk of domestic violence also suffer. In Singapore, the first few weeks of lockdown saw a 22 per cent increase in reports of domestic violence to the police and a 14 per cent increase in referrals to social services for the same.
While children hospitalised with COVID-19 in Singapore are routinely provided psychosocial support, ready and free access to experienced psychologists and social workers for vulnerable families has never been more essential.
DISRUPTED SCHOOLING
Schooling has also been dramatically affected by COVID-19. Home-based learning (HBL) is challenging to implement in less developed countries, with lower income families disadvantaged due to inadequate access to reliable internet and devices.
There are also concerns that interrupted school learning will later negatively impact children's future earnings.
Thankfully, children in Singapore have been better supported with schemes loaning electronic devices to students, and access to schools for children unable to stay home. Still, other factors such as a conducive home learning environment and parental supervision at home, differ between families, and children with less favourable circumstances may inevitably suffer compared to their peers.
To reduce disruptions to children and caregivers, face-to-face lessons have commenced for months now.
But this creates another point of anxiety – school-based transmissions. Just how common is it?
Would the Education Ministry consider doing away with the PSLE or implement later start times for schools to ease the pressure off students? We asked Minister of State for Education Sun Xueling these questions in CNA's Heart of the Matter podcast.
A Public Health England study by Sharif A Ismail published in The Lancet Infectious Diseases in Dec 2020 found that the risk reflected that of the community, with school-based transmission increasing in tandem with community transmission rates.
In this same study, outbreaks were generally small, and in 53 per cent of these outbreaks, the infected person transmitted the virus to only one other person. The highest number of new persons infected by an adult staff was 12 whereas the highest number of new persons infected by a child was six.
The risk of an outbreak occurring was 40 per cent in early years settings, 26 per cent in primary schools, and 39 per cent in secondary schools. Locally, multiple clusters involving tuition centers, and preschools to pre-university institutions, have occurred.
Preventive measures - such as mask-wearing, physical distancing, cohorting of students into fixed groups that do not interact, facilitating vaccinations where eligible, limiting activities like singing or exercise that increase risk of droplet transmission - in Singapore are going a long way to make all schools safe places.
But these interventions are less feasible in young children less likely to comply with physical distancing measures, often cannot tolerate wearing masks for long periods, and do not observe personal hygiene as well as older children or adults would.
The shift to explore vaccinating children younger than 12 by early 2022 once authorities have studied the safety and efficacy may be a welcome move when keeping children out of school may not be a sustainable solution.
Singapore's move to impose HBL only on affected classes rather than cohorts can be a good middle ground to keep schools open, so our children's education do not come to a standstill indefinitely.
COCOONING STRATEGY
While we await results of clinical trials to decide whether we should vaccinate young children, other strategies are needed to protect this vulnerable group. All eligible adults and teenagers should themselves be vaccinated to reduce household transmission to unvaccinated young children and other vulnerable family members. This is known as the cocooning strategy.
To help kids more easily assimilate good habits that protect them, adults should model socially responsible behaviour such as self-isolating and seeking medical attention when unwell and practising good personal hygiene such as frequent handwashing and sneezing into a tissue instead of into the open.
This pandemic has altered the childhood of our kids immeasurably. Those of us responsible for their well-being, education and amusement have had to find creative ways to help them thrive.
As we move towards the endemic phase of COVID-19 and step back on public health measures that have been effective but restrictive, now is the time to focus on understanding paediatric COVID-19 infection and develop public health policies that allow children and their families to live their lives fully, freely, and safely.
Dr Chan Si Min is head and senior consultant in the Division of Paediatric Infectious Diseases, Khoo Teck Puat- National University Children's Medical Institute, National University Hospital. Dr Olivia Leow is an associate consultant at the same institute.