Commentary: Xi's path for China economic recovery could differ from four decades of 'reform and opening up'
Chinese President Xi Jinping is poised to be re-elected at the 20th National Party Congress on Oct 16. But with China's growth slowing amid geopolitical tensions and zero-COVID lockdowns, Xi's third term will be fraught with economic challenges, says Bo Zhiyue.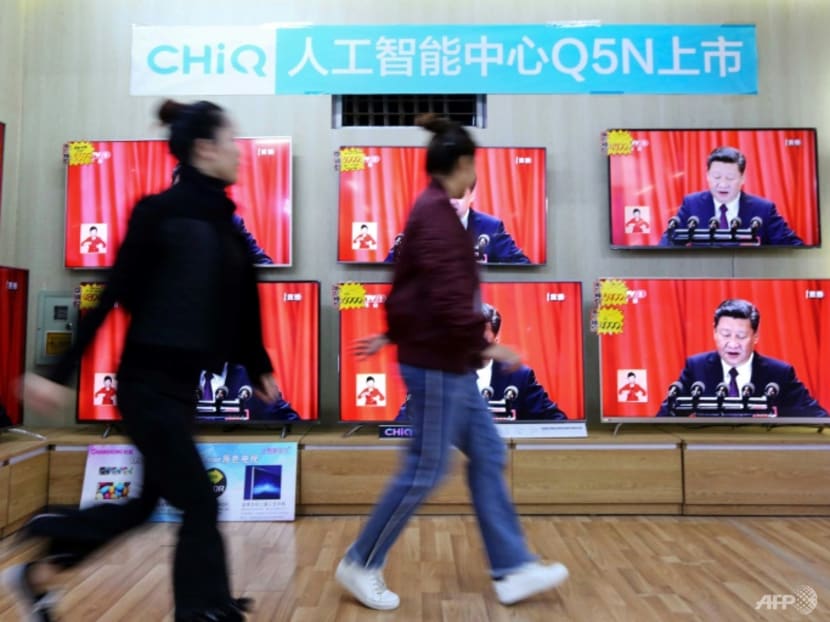 WELLINGTON: China seems to have lost its growth momentum over the last decade, after a blistering run in the past four decades.
Analysts expect China to miss this year's 5.5 per cent economic growth target. The Politburo omitted mention of it at a high-level July meeting, even though economic success is a key factor of the Chinese Communist Party's longevity.
Could this be the end of China's unbridled growth? And with the 20th National Party Congress coming up on Oct 16, what would be the economic outlook of Chinese President Xi Jinping's unprecedented third term?
The world's second-largest economy has been widely expected to overtake the United States within the decade. But slowing growth has led some to reconsider when China will do so – if at all.
Hyper growth used to be the economic normal, with gross domestic product growing by at least 7.8 per cent in the decade under Hu Jintao, Xi's predecessor.
Growth has steadily declined since, amid geopolitical tensions and a United States-China trade war. In 2020, a tough year for many countries struggling with the pandemic, China's growth was 2.3 per cent, its worst performance since the end of the Cultural Revolution in 1976.
CAUGHT BETWEEN OMICRON AND ZERO-COVID LOYALTY
Zero-COVID has taken a heavy toll because it has been turned into a test of political loyalty.
By the end of 2021, the economy had pretty much bounced back from the impact of COVID-19: GDP growth rebounded to 8.1 per cent to reach 114.37 trillion yuan (US$17.73 trillion). China's tertiary sector grew stronger, international trade was booming and foreign investment continued pouring in. GDP per capita rose to 80,976 yuan (US$12,551) and 12.69 million new jobs were added.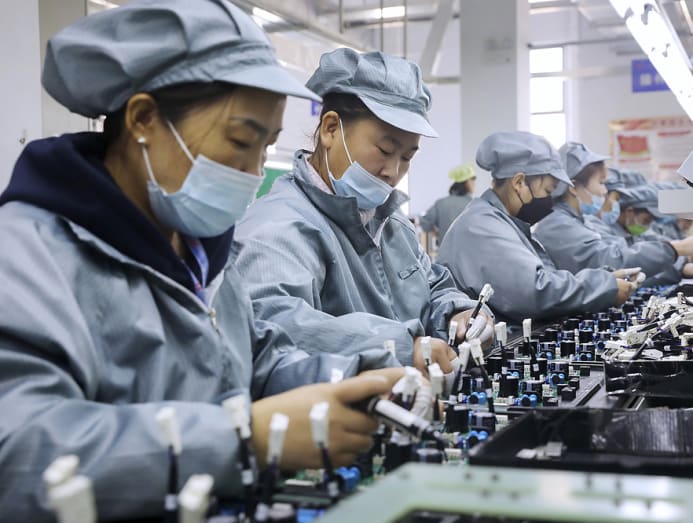 But zero-COVID found itself severely tested by the highly transmissible Omicron variant in 2022. With Xi Jinping personally adamantly against a policy of co-existence advocated by prominent epidemiologist Zhang Wenhong, Chinese officials opted to lock residents down for fear of a COVID-19 outbreak under their jurisdiction.
And the economic, social and political consequences have been disastrous.
Lockdowns have immediate impact on production, consumption, services and employment. Growth was barely positive at 0.4 per cent nationally in the second quarter of 2022: Jiangsu province, China's second-largest economy, contracted by 1.1 per cent; Beijing shrank 2.9 per cent; Shanghai, its largest metropolitan city that saw an arduous 2-month lockdown, slumped 13.7 per cent.
Social discontent is on the rise as more incidents about movement restrictions circulate online. In September, strict lockdown measures were maintained in Chengdu after a deadly earthquake, with footage showing residents stopped from fleeing their compounds sparking outrage. Verified videos on Weibo showed a rare protest against a snap lockdown over a handful of COVID-19 cases in Shenzhen.
Platforms like Weibo and WeChat are also seeing veiled criticisms of Xi. After a giant panda named Cui Cui gave birth in August, state media CCTV quickly shut down an online call for the cub's name that attracted comments using "cui" (翠) that could be interpreted as cursing Xi (习) to die (卒) twice.
CHALLENGES TO CHINA'S ECONOMIC RECOVERY
How China's economy can recover will be a worry for Beijing, amid grave structural challenges such as a shrinking and rapidly ageing population and a precarious property sector.
China's population is expected to start shrinking before 2025, with a record low increase of 480,000 and only 10 million babies born in 2021. It made the major shift to a three-child policy and is gradually increasing the mandatory retirement age as China's working age population continues shrinking, with 35 million fewer workers expected over the next five years.
The problem is intensified by double-digit youth unemployment, with nearly 20 per cent jobless in July. Young workers are increasingly tired of intense competition without the economic opportunities and social mobility, fuelling the "tang ping" (lying flat) and more recent "bai lan" (let it rot) phenomena.
With regulations against the private sector tightening – from tech giants to the private tuition sector - few entrepreneurs would venture to invest for the long term. Together with a lower labour competitive edge, investors may bring their money to other markets instead.
What can China do to fix its ailing economy? Listen to CNA's Money Mind:
Already, its "dual circulation" strategy indicates China's economy could gradually decouple from the Western economic order. But high unemployment rates and a state pension fund under pressure by the greying population could hurt domestic consumption and defeat the attempt to shift reliance from the international market.
XI JINPING'S MARCH BACKWARD?
There are no signs yet that Xi might be ready to back down from his zero-COVID stance and open China to the outside world, nor that he has a plan for reform or economic measures beyond existing stimulus.
China's lower inflation – 2.5 per cent year-on-year increase in August, compared to 8.3 per cent in the US – means its central bank has bucked the trend, slashing interest rates to shore up the economy and make mortgages cheaper.
But there are signs in the official media that Xi may march backward to the past and out of Deng Xiaoping's era of reform and opening up. Recent articles by historians from the Chinese Academy of History, an academic institution created in 2019 with Xi's blessing, put several possibilities in the public eye.
First, the era of Mao Zedong and class struggles. Professor Wang Guang of the Academy published an article on Sep 6 seen as justifying the revival of class struggles, where the rich could be seen as the enemy of the people and whose wealth should be taken and redistributed.
In the 1950s, private firms were pressured to move towards joint public-private ownership, almost eliminating the entire private sector while China headed for economic disaster during the Great Leap Forward.
Second, the Ming-Qing dynasties and their isolationist policies. Academy authors defended bi guan suo guo (closing borders and locking up the country) as pro-active self-defence to prevent China from the invasion of foreign imperialism, fuelling discussion on whether China will eventually open up.
A third option is the era of Stalin. Wang Weiguang, former president of the Chinese Academy of Social Sciences, proposed to "correctly understand and scientifically evaluate" Joseph Stalin ahead of his 70th death anniversary in March 2023, which could spark discussion on a return to the disastrous Soviet planned economy.
The forthcoming National Party Congress will tell whether Xi would indeed secure an unprecedented third term and where Xi's third term could take China economically.
But with a fresh "historical self-confidence", Xi's plan to double China's GDP and per capita income by 2035 would probably take a different path from the last four decades.
Professor Bo Zhiyue is founder and president of the Bo Zhiyue China Institute, a consulting firm providing services to government leaders and CEOs of multinational corporations, and an author on China's elite politics.