Commentary: Those affected most by climate change have smallest say over it
Groups who advocate for those most vulnerable to climate change are failing to involve and enable these same people to speak for themselves, says Red Cross' Gopal Mukherjee.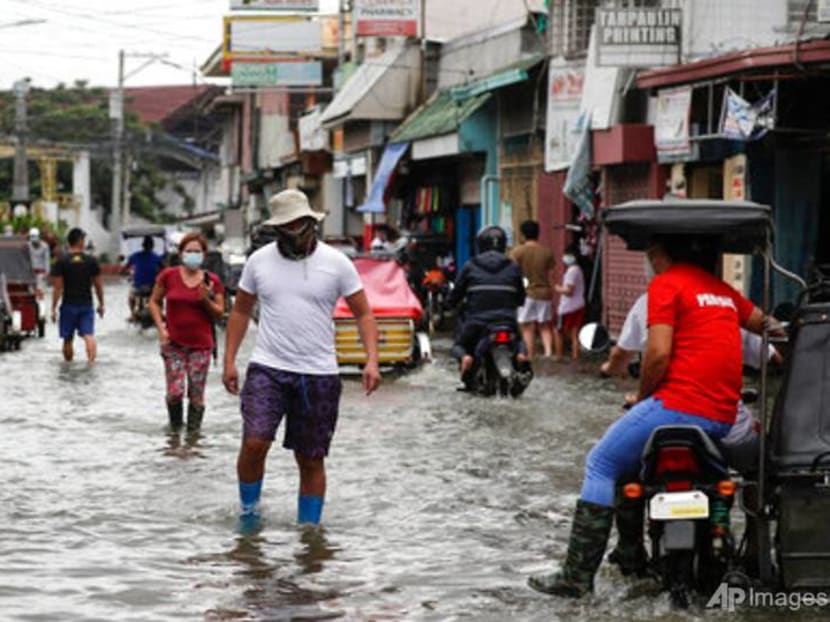 MANILA: The whole of humanity is confronted with its greatest ever challenge: Climate change.
A handful of rich countries and big industries consume the most fossil fuels and must take responsibility to speed up the transition to zero emissions.
But people who battle extreme weather from the Philippines to Mongolia need to have their voices heard locally and on the global stage.
The latest Intergovernmental Panel on Climate Change (IPCC) report says climate change will bring about more intense rainfall and drought worldwide in coming decades. Warning a "code red for humanity", it urges immediate action on a global scale to halt climate change in its tracks.
The evidence is certain. Opportunities to fix this mess are limited.
Working in the humanitarian sector for 19 years, I have seen countless villages ripped apart by flash floods and typhoons. Just last year in November, Typhoon Goni slammed into eastern Philippines with a ferocity not seen in a lifetime, forcing nearly a million people to evacuate.
But most of the people who stand to lose the most in extreme weather events have no say in solutions to tackle climate change. It is unacceptable that millions of people live in fear of losing everything, before starting from scratch to rebuild every year.
What do the findings of the latest IPCC report mean for us? Associate Professor Winston Chow, a contributor to the report, explains on The Climate Conversations:
COMMUNITIES WITH LARGEST STAKE IN CLIMATE CHANGE OFTEN SIDELINED
As leaders of the world prepare to hammer out agreements on reducing carbon emissions at global climate summit COP26, millions of people who face the biggest risks from climate disasters are not even discussing climate change - let alone taking action.
We are seeing a rising tide of action to make carbon emitters accountable, from youth networks across Asia to Pacific Islanders threatened by advancing sea levels. But people in areas most threatened by climate disasters are rarely involved in mitigating the impacts of the crisis on their lives.
People living in shacks at risk from typhoons don't choose to be silent. They are just too preoccupied with finding ways to earn enough to feed their families.
Too busy dealing with multiple crises, disasters, pandemics and the trauma of losing loved ones. Too busy picking up the pieces of smashed homes and livelihoods. Too busy to find solutions to the climate crisis.
Humanitarian and non-government organisations who advocate for those most vulnerable to climate change are failing to involve and enable these same people to speak for themselves.
I have seen how we can all do much better at hearing how community leaders would like to participate and contribute to finding solutions. Time and again during climate disasters from coastal areas of India to the valleys of Korea, I have witnessed how some organisations invest in listening to communities. However, this does not turn into action.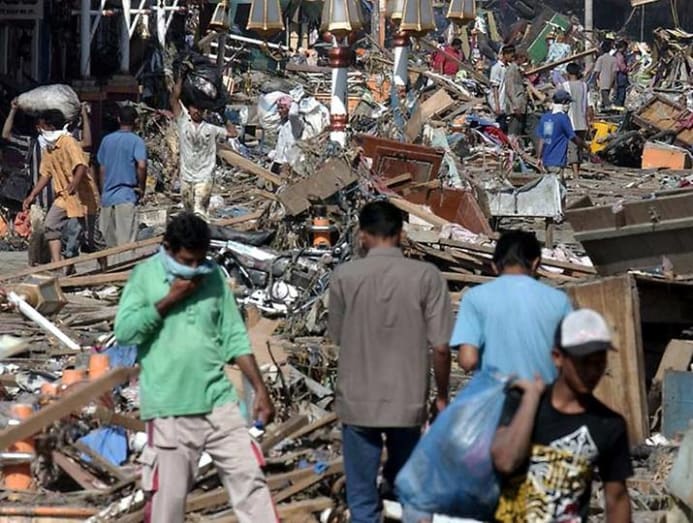 I worked with the Jarawas of Andaman and Nicobar Islands, who survived the Indian Ocean tsunami without a single casualty in 2004. They took hints from nature like the wind speed, movement of ants and birds and moved uplands, deep into the forests before the tsunami struck.
The Sunderban people in India and Bangladesh are extremely protective about their mangroves that safeguard their coastal lands during high tides. Mangrove restoration projects did not consider community knowledge and failed to weave interventions around them and yield sustainable results.
Tilafushi in the Maldives, an artificial island created by reclaiming land surrounded by the ocean, is considered a ticking time bomb with rising sea levels. Already, there are big problems with floating garbage in the lagoons around the island.
Despite the mantra of humanitarian organisations of "leaving no one behind", there remains a yawning gap. 
We need to do much more to make climate change a concern for everyone so that it becomes the focus of risk-informed decision making and planning at every level of leadership, from small villages to provincial and national governments.
Taking steps to bridge this massive disconnect will prevent many deaths.
COMMUNICATING THE DEVASTATING EFFECTS OF CLIMATE CHANGE
In 2013, Super Typhoon Haiyan claimed thousands of lives and caused colossal devastation in the southern Philippines. Meteorologists issued warnings to people in the direct path of this monster storm to be prepared for strong winds, destructive floods and storm surges.
The public was not accustomed to the term "storm surge" and was more familiar with the word "tsunami".
This lack of understanding, combined with inadequate warning systems, resulted in people being caught unprepared, leading to more deaths, according to research published in the Bulletin of the American Meteorological Society.
Just like "storm surge", "climate change" is a foreign term for most people in coastal areas and other rural communities in the Philippines.
No direct words in the Filipino language have been popularised to represent climate change or global heating. Media commentators use the English term "climate change" inserted amid Tagalog and other local languages, without explaining the term and science behind it clearly.
The climate crisis is often brushed over with limited airtime, rife with jargon and technical terms. The debate is very much the domain of urban elites rather than rural communities.
There is a pressing need to translate these terms and the science behind them into different languages, using words easily understood by everyone yet conveying the same urgency.
All humanitarian and non-government programmes must incorporate informed discussion at the community level on the links between climate change and extreme weather events.
Resources must be allocated to enable people to connect their experiences in their environments to the climate crisis. Organisations need to invest in volunteers and staff to be effective communicators about the climate crisis, dedicating time for collaboration and implementing information campaigns targeted at local communities.
When people are armed with adequate information, they can seek accountability from leaders at every level and take more responsibility themselves.
CIVIL SOCIETY CAN LISTEN HARDER AND MORE OFTEN
Many organisations are listening to grassroots voices. But we can listen harder and much more often.
When the strongest storm of 2020, Typhoon Goni, ravaged the Philippines, there was a scramble to help people survive. Red Cross teams and other agencies sat and listened to those affected to ensure relief and cash support were provided to help them recover and rebuild safer homes.
With worse climatic impacts to come, concerns are being addressed, though often not fast enough.
We must recognise traditional and local knowledge as key to adapting to climate change and reducing its mounting toll on humanity. Local communities and indigenous peoples across Asia have been weathering natural disasters for thousands of years, with a treasure trove of knowledge on how resilient communities thrive.
A fusion of traditional know-how, science and technology can provide fertile grounds for solutions to the changing climate.
We need everyone to understand and act on this greatest of human challenges. It's not just those who face the next super typhoon or freak flood. The whole of humanity depends on it.
Gopal Mukherjee is Acting Head of Philippines Delegation, International Federation of Red Cross and Red Crescent Societies. 
Can intelligent machines replace human beings in making decisions to end climate change? A scientist weighs in on The Climate Conversations.