commentary Commentary
Commentary: With more ultra long-haul flights, will globe-trotting travellers bypass Changi Airport?
Amid a global spending spree on long-haul flights and airport upgrading, will Singapore see a dip in arrivals? One aviation expert explores the challenges Changi Airport faces.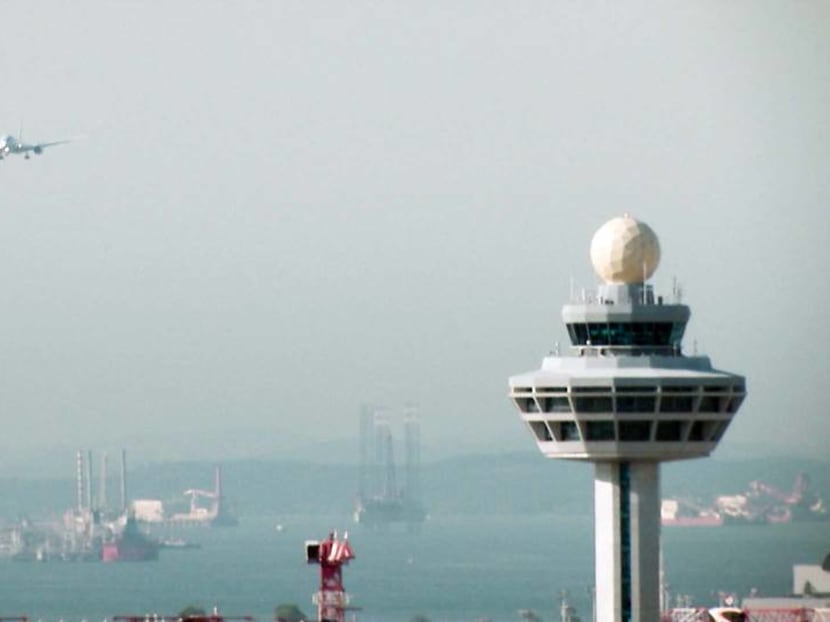 SINGAPORE: Following a five-year hiatus, Singapore Airlines resumed its non-stop Singapore-New York service last month and regained the title of the world's longest flight, clocking in at a marathon 19 hours. 
This comes amidst a slew of other 15-plus hour routes being launched by various carriers over the past couple of years, with more to come such as Singapore Airlines' non-stop Singapore-Seattle service to be launched in September 2019.
A RENAISSANCE IN ULTRA LONG-HAUL FLIGHTS
The recent renaissance in these "ultra long-haul" flights – driven largely by technological advancements in aircraft such as the Boeing 787-9 Dreamliner and the Airbus A350-900ULR, which have made such routes more economically viable for airlines – has some questioning how this will impact Singapore's future as an aviation hub.
Some argue that such routes might mean passengers who would otherwise transit through Singapore could end up bypassing the city altogether. 
For example, Air India added a fifth non-stop flight between New Delhi and Sydney in March this year, allowing travellers to hop right over Singapore. 

Not too far in the future, travellers between Australia's east coast and Europe will be able to do the same, with the airline looking to launch the world's first direct flight from Sydney to London in 2022. 
Research has shown that, fares being equal, travellers generally prefer to fly non-stop. We do not also expect one-off incidents such as Singapore Airlines' recent diversion of its Singapore-Los Angeles flight to affect travellers' preferences for ultra-long haul flights.

Moreover, aircraft manufacturers and airlines have been making significant investments to make the experience more palatable.

Sitting in an aircraft for extended periods of time is not the blood-curdling experience it was even just a decade ago. The new ultra-long-range aircraft have better lighting, higher ceilings, and improved air quality designed to provide a more pleasant cabin experience that reduces fatigue and improves traveller productivity and well-being. 
LITTLE IMPACT ON SINGAPORE'S AVIATION HUB DREAMS
Still, there are a number of reasons to believe that ultra-long-haul flights won't have a massive impact on Singapore's aviation hub status – at least not in the near future.
For starters, non-stop flights come at a premium – on average, around 20 per cent more than those with one or more stops. That could result in these flights becoming the preserve of the senior executive or those who have more time-critical business. 
For most tourists – and even your average business traveller – the cheaper, non-direct options will likely still prevail.
At the same time, Singapore remains a hub for many other industries including the financial services, maritime and manufacturing sectors. Many companies have their global or regional headquarters here. 
It is also a leading destination for tourism and meetings, incentives, conferences and exhibitions (MICE) thanks to its safety, superb supporting services, high-value tourism attractions and world-class physical infrastructure. 
These factors combined make Singapore an important destination in itself, and so despite the availability of non-stop flights, there's good reason to believe that travelers will continue to transit through Singapore.
GLOBAL SPENDING SPREE
Finally, ultra-long-haul flights are still a niche offering for airlines, as there aren't many routes around the world with enough high-yielding premium passenger traffic to make these flights financially worthwhile. 
On the flipside, travel (and particularly business travel) originating in the markets connected by ultra-long-haul flights could see tremendous benefits – for example, being able to reach either coast of the US from Singapore in one flight can drive business to the major airlines servicing the hubs and so bring passenger footfall to the airports.
So it looks like the hub-and-spoke model that has become so successful over the past four or five decades is here to stay. The question is: Which hubs will survive and which ones will perish? 
In July last year, CAPA Centre for Aviation estimated in 2017 that the world was investing US$1 trillion on upgrading or building new airports globally, with about half of that sum being spent in Asia. 
The US$12.9 billion Beijing Daxing International Airport, Beijing's second international airport, is slated to open next year. Hong Kong airport is undergoing an expansion project, which includes a third runway, a new passenger concourse and expanded terminal building, land reclamation and a new airport-based train and baggage system, all set to cost US$18 billion. 

Bangkok's upgrade of Suvarnabhumi Airport will run to the tune of US$3.5 billion with its third runway to be added by 2021. And South Korea's Incheon International Airport will spend US$4.5 billion on a second terminal.
This highly competitive landscape poses a more serious challenge to the region's established aviation hubs, and Singapore cannot afford to rest on its laurels. 
In this context, Changi's investment in infrastructure – not just in increasing capacity, but in improving the traveller experience, enabling swift entry and exit from the airport, and creating an unparalleled retail and lifestyle offering – is a bold and pragmatic move.
It builds on its existing advantage over other airports in the region, with Singapore remaining an important hub for companies with global and regional headquarters here as well as a leading MICE destination with world-class infrastructure and supporting services.
GATEWAY TO ASEAN 
Singapore needs to bolster its position as the gateway to ASEAN. I recently listened to a talk by economist and author Dr Parag Khanna, where he discussed how the next wave of Asian growth will come from South and Southeast Asia. 
These two regions have seen their combined GDP multiply six-fold in the last two decades. 
Singapore is well-positioned – both geographically and strategically – to harness traffic between South and Southeast Asia, as well as connect investor markets like the US and EU to Southeast Asia.
Increasing connectivity between Singapore and the second and third tier cities in Southeast Asia, China and India will be an important part of this.
At the same time, turning Changi Airport into a lifestyle destination could be a major point of differentiation, encouraging travellers to transit through Singapore instead of other cities. It will also help subsidise some of the airport's aeronautical costs, allowing it to keep fees for airlines and passengers competitive. 

In 2017, the Changi Airport group (CAG) posted a record S$2.5 billion in retail sales, up from S$1.2 billion in 2009 when the airport was corporatised. 

According to travel retail news outlet TRBusiness, Changi Airport ranked third globally for duty free and travel retail sales last year. While other airports are focused on creating a seamless traveller experience, Changi Airport is taking it a step further to make transiting a memorable experience. Jewel is a perfect example of how a transit can become a destination in itself.
Few would question that Singapore is already one of the world's leading aviation hubs and that Changi is one of the world's best airports. 
As long as it keeps investing in upgrading its infrastructure, increasing connectivity and innovating to improve the traveller experience, there's little reason why that should change.
Akshay Kapoor is senior director of multinational sales for Asia Pacific at Carlson Wagonlit Travel.