commentary Commentary
Commentary: Reasonable to expect S$3,000 a month for retirement
How much we need for our retirement depends on the lifestyle we aspire towards, says one financial consultant.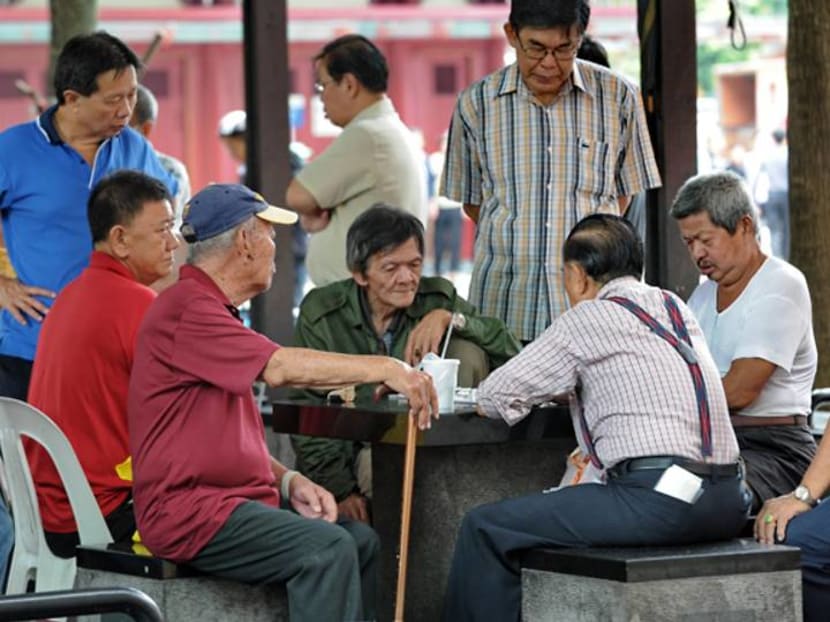 SINGAPORE: Is wanting S$3,000 a month to spend in retirement excessive? After my commentary on retirement, some readers pointed out that this amount seemed high.
But how much we need for a comfortable retirement depends on the kind of old age lifestyle we aspire towards. It also depends on how much we and our family are prepared to adjust to a more frugal lifestyle in our senior years, after inflation and higher costs of living erode the strength of each present day dollar.
In a survey of 200 people my team and I conducted in August, interviewees of various occupations, and whose incomes ranges from S$1,500 to S$8,000, were asked about their expected monthly retirement expenses, based on their expected retirement lifestyle, and what their anticipated largest expenses would be during retirement years.
These interviewees came from all walks of life – and include taxi drivers, technicians, executives, entrepreneurs among other professionals.
The mean range of expected retirement sum voiced by groups of respondents, worked out to be between S$2,900 to S$3,500.
Almost 60 per cent believed that healthcare expenses, is going to be their single largest expense. These concerns seem warranted. 
Aon reported that medical inflation in Singapore has reached 9.6 per cent in 2017, based on claims received by insurers it surveyed.
LIVING LONGER AND NEEDING HEALTHCARE
Singaporeans are living longer and spending more time in retirement. But we are living more years in poorer health, hampered by disease and disability.
The Global Burden of Disease Study in 2015 showed that while the average Singaporean lives until 82, he spends the final eight years in ill health.
Making plans for retirement cannot be dependent on some rosy notion of good health and good wealth. Adopting a healthy lifestyle can only, at best, reduce the risk of being hit by dreadful diseases whether diabetes, stroke, cancer or even dementia.
As the population ages and the demand for healthcare grows, retirees must expect that their medical expenses will increase many fold, involving larger medical and hospitalisation bills. 
Some bills, such as follow-up visits to the GP, however may not be fully claimable from healthcare insurance policies – including Medishield Life. Many Integrated Shield Plans also have restrictive conditions for claims.
Without proper planning and management of your financial resources, sustaining treatment can be a huge challenge, especially when the patient is a retiree. But there is good news.
Recent initiatives announced by the Government, such as the introduction of a new Merdeka Generation healthcare subsidy package, will relieve the worries of Singaporeans now in their 60s.
The Community Healthcare Assistance Scheme, has also been extended to all Singaporeans, regardless of income, to help Singaporeans cope with higher medical expenses, especially those suffering from chronic conditions.
The introduction of a 5 per cent co-payment for new Integrated Shield Plans, can help change the "buffet syndrome", and keep persistent premium increases in check, thus reducing the financial burden of those who subscribe to these private plans. 
While these initiatives can help to defray some of our healthcare and medical expenses, these expenses are not the only thing one needs to save for in retirement.
A BURDEN TO FAMILY
What if we exhaust our retirement savings and become a burden to our family and loved ones?
A recent Nielsen study found 67 per cent of parents indicated that they expect to outlive their savings and that 70 per cent of youths are expecting to downgrade their lifestyle to care for their parents in the future. Many parents are rightfully concerned about "becoming a burden" to their children.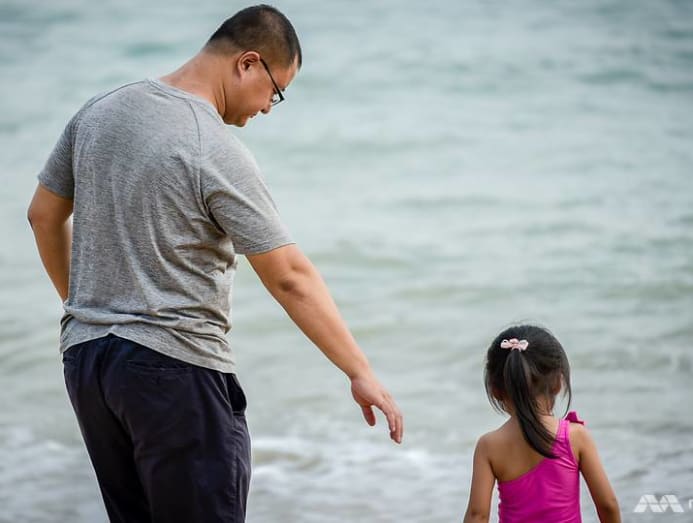 Additionally, inflation has a big impact on our expenses and quality of life.
A cup of coffee which used to cost just S$0.80 a few years ago costs S$1.10 today. The S$100 you have today will only be worth S$54 in 20 years – assuming an annual of 3 per cent inflation rate.
It might be a higher rate than today's 0.6 per cent but it's better to be cautious and save more than to be put in a precarious situation if you don't save enough.  
Inflation erodes savings and reduces purchasing power. Our retirement fund must be inflation adjusted, if we want to maintain our current lifestyle.
SAVE MORE OR DOWNGRADE LIFESTYLE
So, we either have to set aside more for our retirement fund, settle with less than we enjoy now by downgrading our living standards – or depend on our children for money.
None of us want to strain our kids' finances so the key question is: Are you ready to adjust to a more frugal lifestyle? It may be tougher than we thought.
Are you assuming that the costs of a Certificate of Entitlement will stay the same? And if it doesn't, are you prepared to give up your car?
Do you eat out every day at fancy restaurants now? A decadent meal here and there can add up. And do you expect to travel a few times each year for leisure and stay at 5-star hotels?
Ultimately, whether having S$1,000 or S$15,000 monthly is sufficient for retirement living is not the issue. What is the issue is what your chosen retirement lifestyle looks like.
We can enjoy our retirement, without major disruption, if we plan it early and holistically. It is better to be over-prepared financially than to suffer the effects in old age.
Patrick Chang is senior consultant at Financial Alliance, an independent financial advisory firm, and author of  the book The A To Z Guide to Retirement Planning.