commentary Commentary
Commentary: Scrap PSLE? The Singapore education system is not a free lunch
We expect a lot from our education system but our discussions to shape its evolution must also consider and clarify the trade-offs, says one young Singaporean.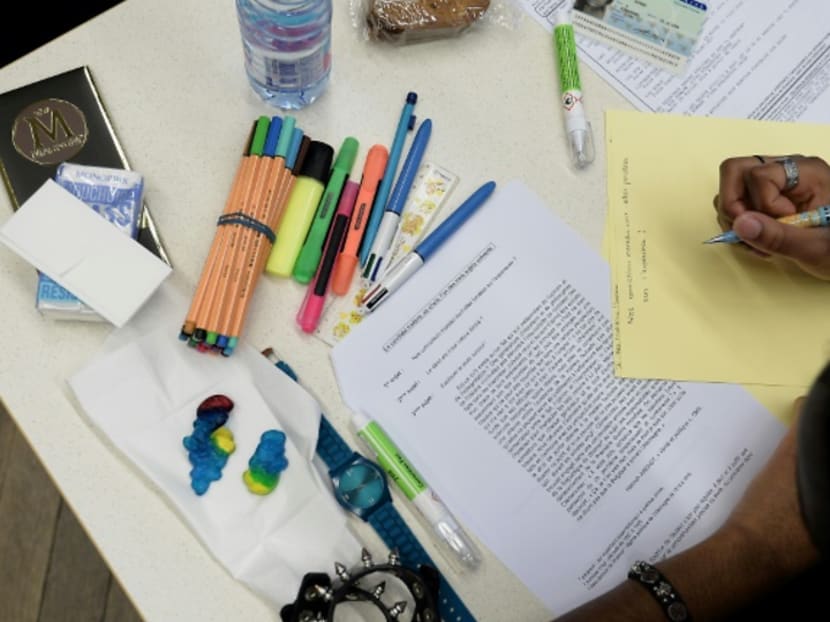 SINGAPORE: In public policy, there is no such thing as a free lunch. Due to limited time and resources, choosing to do something means choosing not to do another.
In his speech to Parliament last week, Minister for Education Ong Ye Kung gave his thoughts on various policy suggestions such as the abolition of streaming and the PSLE. The underlying theme was clear: All policy decisions involve trade-offs.
Most Singaporeans seem to understand intuitively that there is no such thing as a free lunch in policymaking. At the same time, the way many of us talk about changing the education system seems to suggest that we have unconsciously "exempted" the education system from the idea that there is no free lunch.
Mr Ong had remarked that the "voice of the people" offers a diversity of views, conflicting and complex. If I may add to his words, even a single individual can unconsciously hold conflicting views.

For example, many of us would like examinations which assess students' depth of understanding rather than ability to memorise. At the same time, we lament about "strange" questions in national examinations and express our frustration at how it seems to be getting harder to do well in exams.

READ: Are we still missing the point of education? A commentary.

READ: Can a love for learning be sustained in a competitive education system? A commentary.
There is no such thing as a free lunch: Top-level learning outcomes are often related to "difficult" tasks such as analysis and evaluation and the integration of different concepts. Difficult questions are in fact assessing students on genuine depth of understanding. Are we willing to forgo that?
The point is, if we want a policy change, we must be able to name and justify what we are trading off.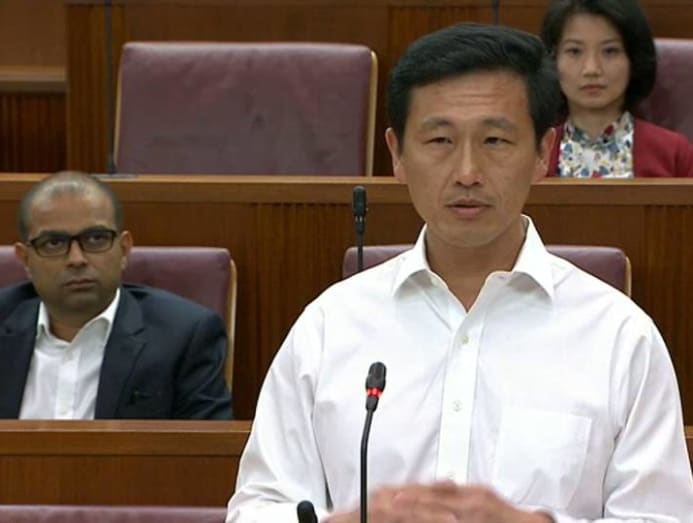 DEEPENING OUR DISCUSSION
An inadequate understanding of tradeoffs in the education system is hampering our education discourse.
Every policy decision has consequences and every argument proposing major changes can be responded to by simply highlighting the negative consequences. Often, this is where the discourse ends.  
It need not be so. If they are serious about their proposals, those who seek major policy changes should respond to critics by substantiating why a certain consequence is justified. This would then prompt those who oppose said changes to review and clarify why it is not justified.
This may then lead to a deeper discussion, where we move from merely describing the benefits and costs to resolving why certain trade-offs are worth incurring, and coming to a common consensus on the way forward.
As much as policy changes are about what we want (benefits), they are also about what we are willing to forego (costs) and most importantly, why we are willing to forgo them.
For any meaningful discourse and constructive policy review to take place, proposers of policy change cannot merely focus on the benefits. They need to consider the consequences arising from the changes they seek and why they are willing to incur them.

FOUR CONSTRAINTS
In my observations of education policy discourse, it seems the following consequences are often raised in response to new ideas. In other words, the consequences act as fundamental "constraints" on the system, against which any new suggestions should not erode. Think of them as reflecting key pillars of the solid foundation of our system.
In general, every new suggestion should not:
Compromise education standards;
Hamper students' preparation for the future economy;
Unduly increase levels of stress and competition; or
Unnecessarily disrupt the system
These constraints are present in most education issues. Just look at the suggestion to abolish PSLE.
In his speech last week, Mr Ong remarked that many parents support the PSLE system "because the PSLE experience teaches their children to work hard, and to demonstrate what they have learned throughout their primary school years".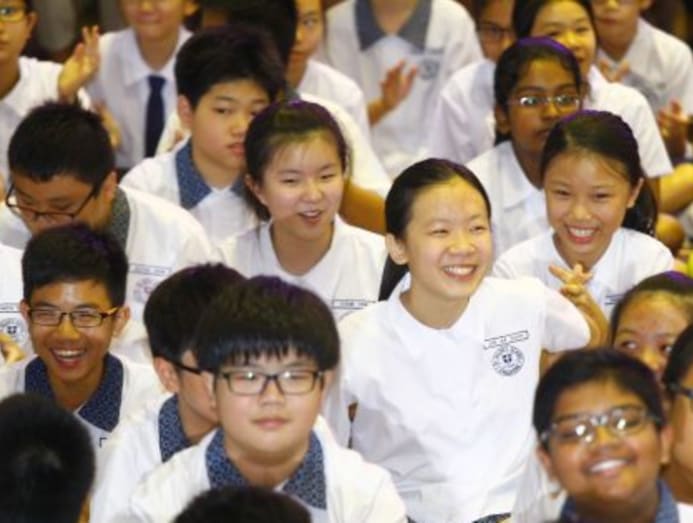 This argument implicitly invokes the second constraint, since students may be less prepared for the future if a key learning checkpoint is removed and they do not work as hard.
Earlier this year, during the Ministry of Education's Committee of Supply debate, then- Minister for Education (Schools) Ng Chee Meng remarked that "removing the PSLE and having a through train will only transfer the stress on parents and students elsewhere, such as at the P1 registration". 
He also emphasised that "it will make the O-Level and N-Level exams most stressful – a single exam in the whole career of a child's life." 
This argument invokes the third constraint, since it implies that there will be more stress overall without the PSLE.
If those who want to abolish PSLE still wish to push for it, they must be able to explain why the benefits of doing so outweighs the cost of eroding a key system constraint i.e. why a system which may less actively prepare students for the future or one with more sources of stress is justified.
If they now feel the true cost of their proposal is too high a price to pay, then they should consider more suitable, alternative proposals.
This is what quality policy discourse should look like – one based on well-thought through ideas, the consideration of trade-offs and a judgment call on what one is willing to forgo.
READ: A commentary on a parent's struggle in picking a "good school" for their child.

READ: With less focus on grades, is PSLE still a necessary checkpoint? A commmentary.
IS THAT ENOUGH?
A conversation centred on trade-offs can advance our education policy discourse. It can be propelled forward even further if we look deeper into why different people prefer certain trade-offs over others.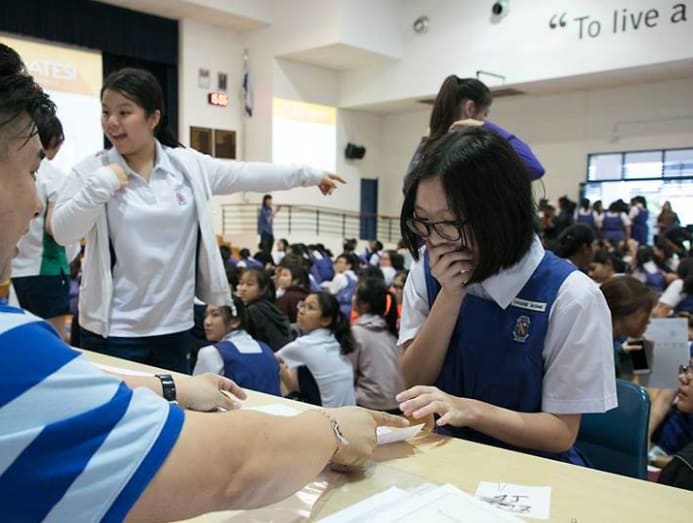 Before diving into policy discourse, consider this: If policies are means to ends, then disagreements over education policies (means) can reflect disagreements over the aims of education (ends).
In education, there can only be one primary aim. Secondary aims must take on a lower priority. Trade-offs must again be made.
Thus, before detailed policy discussions, we should all ask ourselves: What is the primary aim of education? To equip the next generation with skills for the future economy? To reduce inequality? To cultivate values and unity?
Our answers will show us why we are willing to make the trade-offs we make.
If there are vastly differing opinions within the population on the aims of education, then we may also need to have a more fundamental debate on what the primary aim of education in Singapore should be, to get everyone on the same page. Otherwise, our discourse will also still remain hampered.
A BETTER DISCOURSE?
Last week, Finance Minister Heng Swee Keat announced in Parliament that the 4G leaders will hold a series of discussions to engage Singaporeans on their views.
I expect education to feature heavily in these discussions. The success of these discussions can be maximised if all participants are aware of the trade-offs they are willing to make and are explicit about what they feel the primary aim of education is and why other aims are of a lower priority.
In other words, understanding that the education system is not a free lunch.
Ng Chia Wee will begin his undergraduate education at the National University of Singapore's Faculty of Arts and Social Sciences this August.