commentary Commentary
Commentary: Work appraisals can't depend on what your boss thinks of you
COVID-19 has shown us why it's time to reinvent the way performance appraisals are designed and conducted, says EngageRocket CEO Leong Chee Tung.
SINGAPORE: In many ways, the pandemic has been a wake-up call for employers.
American human resource analyst Josh Bersin said it best: "COVID-19 may be the best thing that ever happened to employee engagement." 
While some might consider this to be an exaggeration of sorts, the statement isn't entirely untrue.
COVID-19, remote work, and endless days of working from home did two things. First, it revealed gaps and cracks in HR infrastructure across industries as the lack of agility held some organisations back during the circuit breaker.
Second, it restructured and stripped work down to essentials. Anything that didn't add value, like unnecessary meetings, ineffective feedback and appraisal mechanisms took a back seat.
Scores of workers have been hunkered at home for eight months now, and it is time we tackle one big item on every manager's agenda at year-end: Performance management.
WHAT'S CHANGED SINCE THE CIRCUIT BREAKER?
The government's recent announcement to relook at the existing Currently Estimated Potential (CEP) system for managing civil servants' career development suggests that the way we manage people in our organisations has to change.
In deciding to refine the CEP, the Singapore government positioned the question of what constitutes "leadership material" as a key component in managing people.
As the COVID-19 crisis taught us, leadership is much more than a checklist or a set of certifications accumulated since school. Given the rapidly evolving workplace, a system such as the CEP can be too inflexible.
Policy-makers noted that it didn't encourage innovative thinking (as there was a set definition of leadership potential).
Also, some stakeholders questioned how it factored in the educational qualifications of employees. Would employees at the same grade be compensated differently if they brought different qualifications?
If yes, is this fair – given that an employee's contribution to the company during a crisis remains invaluable, regardless of a degree or its absence thereof?
COVID-19 has highlighted what "good performance" really looks like, beyond legacy indicators like formal education or the hours you put in.
Grounded industry understanding, demonstrated skills, and peer perceptions contribute more to one's ability to take on leadership roles.
Performance and talent management systems must change to reflect the new reality.
LEGACY SYSTEMS CANNOT WORK IN A NEW NORMAL
One of the most common performance management methods is the single rater-based evaluation by the employee's direct manager.
This system was always prone to bias, and rethinking it becomes even more pertinent in a WFH environment. The manager has reduced visibility into an employee's activities, attitudinal shifts and aspirations in a WFH environment than in a physical office.
The single-rater method is also missing the myriad perspectives of peers and team members with whom an employee might communicate digitally every day.
At a time when employees are going through an unprecedented cultural, operational, and personal shift, pre-pandemic performance management systems demand a rethink.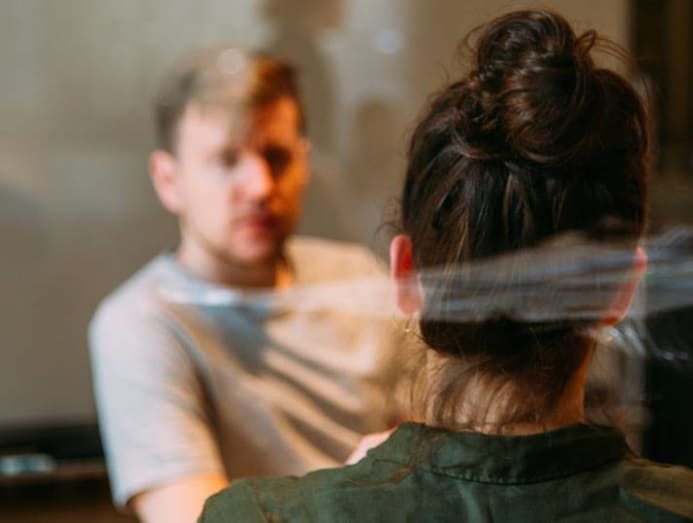 One could argue that performance management was broken to start with.
In a Harvard Business Review study, advisory service CEB found that the average manager spends up to 210 hours per year (close to five weeks) on performance appraisals.
Deloitte found that creating performance ratings cost them close to 2 million hours a year. This time and effort-intensive nature, coupled with traditional performance management's lack of agility, highlights why it is critical to go back to the drawing board.
While it is easy to conclude that performance management systems should be abolished, the reality is that they still fulfil an important function of business life: Creating accountability and aligning organisational objectives across different units and business activities.
HR departments must think seriously about how to use technology to streamline the entire process without simply filling out a template that everyone has to fill in.
GOING BACK TO THE DRAWING BOARD
The first step is to go back to the drawing board and start by redefining "good" performance.
A study found that nearly one in three employees don't know what success looks like in their current role. Over half have witnessed their responsibilities being upturned, which changes their performance goalposts.
This is an overarching trend worldwide – communication, collaboration, and orchestration of everyday tasks have become a vital key performance indicator, while staying in office for a certain number of hours or the ability to simply meet deadlines may no longer be considered as markers of productivity.
A lot of the traditional machinery around performance management relies on heavy administrative processes, boss-only assessment, and an at-best weak relation to the employee's professional development.
However, it is clear that to unleash the full potential of our talent today, we need to understand and acknowledge what each person wants to get out of their job and match these aspirations with the organisation's goals.
Modern software needs to be able to adapt to this need, automating the process as much as possible. 
This includes collecting data from the employee, their peers, and managers, recording key productivity parameters, and – most importantly – facilitating continuous conversations with team leaders so that a worker's full potential can be unleashed.
Further, the technology must be supported by a strategic shift, away from legacy ideas of what makes "performance" to metrics reimagined for the crisis period. 
Having multiple sources of data will support a more balanced performance review process. Some other key metrics that are now relevant include:
●      Self-starter - In the age of employee empowerment, how is an individual working in the absence of micromanagement and increased autonomy?
●      People person - Without in-person interactions, is the employee able to communicate effectively and regularly? What is the nature of non-work communication with peers?
●      Learning outcomes - Has the employee participated in new learning initiatives or upskilling programs? How has this impacted their productivity?
●      Work-life balance - Is the employee able to maintain regular attendance patterns? Are they disconnecting at a healthy time?
●      Culture of coaching - How effectively can a person act as a node for self and peer improvement? Are their positive performance patterns having a correlated impact on the workforce?
●      Disruption - Has the employee been able to innovate or think outside of the box to cope with the challenges of preceding months?
REMOVE SINGLE-RATER BIASES
Any appraisal process that relies on just the boss rating their staff is bound to be rife with psychological biases. These biases are exacerbated by the rise in remote working, as the manager no longer has face-to-face visibility into what the employee is doing.
A light and scalable 360-degree multi-rater feedback programme that augments the appraisal process, supported with a solid communication plan and follow-up conversations can be highly effective in overcoming such biases.
For example, McDonald's opts for a 360-degree feedback system wherein it collects data from various employee groups surrounding the worker being evaluated. 
Previously, the company used a graphical grading scale, scoring different work characteristics from high to low.
But McDonald's quickly realised that 360-degree multi-rater feedback was more effective – technology anonymised the feedback, encouraging raters to be more honest, and there was little risk of bias.
The data from these reimagined performance management systems could feed directly into a personalised development plan for employees, synchronising aspirations, performance, and company goals on a single plane.
INDIVIDUALS AT THE CENTRE
EngageRocket's latest report The Resilience of the Singapore Workforce suggests that as employees become more acclimatised to the new normal, their productivity patterns will stabilise.
In April, 43 per cent of employees felt less productive – a number that declined to 29 per cent in June. 
It is now time to shift the conversation towards the long term, focused on health, sustainability, and career assurance amid widespread uncertainty outside of work.
In this context, performance management should be about redefining success as a multi-dimensional metric with the individual at the centre, yet with a strong line of sight to company goals.
Employers need to adopt clear, individualised, and transparent performance management practices. Our study also found that one of the key drivers of talent engagement and performance in the pandemic has been managers providing clear and regular feedback.
These transparent conversations provide an important underlying support mechanism to a flexible, unbiased and development-focused performance management system.
Ultimately, the goal is to match organisational and individual goals, through a robust and lightweight process enabled by technology and driven by a strong, future-ready strategy.
Chee Tung Leong, CEO and Co-founder of EngageRocket, APAC's fastest-growing people analytics provider.