Commentary: The evidence of Singapore's preparedness efforts is clear
Singapore's approach to pandemic preparedness has stood it in good stead to navigate the changing landscape in a proactive, rather than reactive, manner, say Duke-NUS Centre for Outbreak Preparedness' Khoo Yoong Khean and Ruklanthi de Alwis.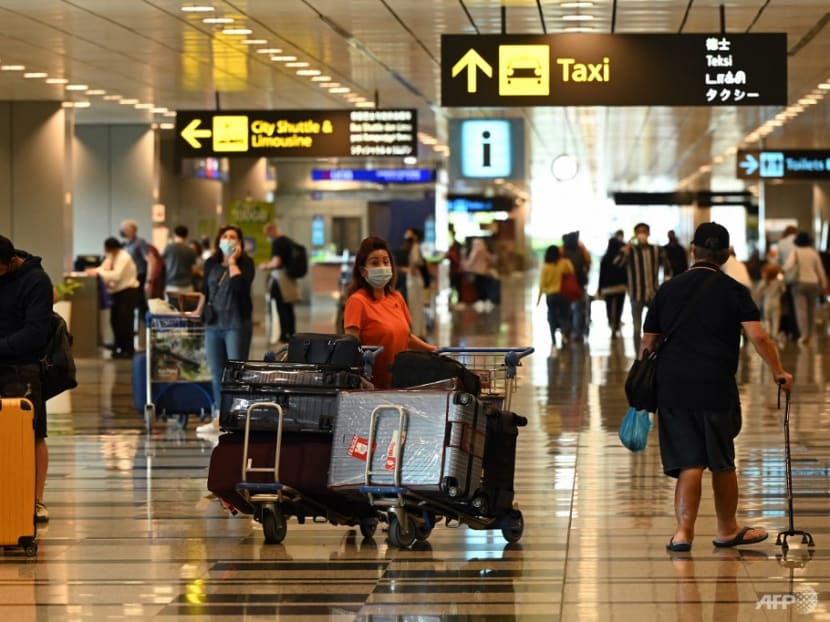 SINGAPORE: In Parliament on Monday (Jan 9), Health Minister Ong Ye Kung mentioned that Singapore will not impose new border restrictions, such as pre-departure or on-arrival testing, on travellers from China. This announcement, while seemingly going against many countries that have just placed targeted travel restrictions, is in fact in line with the evidence-based approach that Singapore has taken so far.
As Singapore enters the fourth year of the pandemic, the public health situation and the scientific understanding of the virus have changed considerably. Measures that once worked in 2020, such as a zero-COVID approach and endless border restrictions, are no longer sustainable. Instead, we now have a toolkit of interventions such as vaccines, therapeutics and a robust testing strategy to effectively fight and stop the transmission of the virus.
COVID-19 will, unfortunately, stay with us for the considerable future. Singapore has been taking on a practical, science-based approach, where COVID-19 control efforts are measured and in accordance with current evidence without disrupting our daily lives, and this has shored up Singapore's preparedness to robustly weather a degree of fluctuations in infections.
THE EVIDENCE OF SINGAPORE'S PREPAREDNESS EFFORTS IS CLEAR
High vaccination coverage in the population has served Singapore well. With 83 per cent of the population having the minimum protection and 56 per cent of the population with up-to-date vaccination, this has shielded us from local waves, most recently with the Omicron XBB variant in October 2022.
The roll-out of the bivalent vaccine has also provided an added layer of protection as these updated vaccines are more effective against Omicron variants.
Singapore has also used the lull period between waves to increase healthcare capacity and surveillance. Facilities such as Singapore Expo and F1 Pit Building at Marina Bay have the capacity to convert and expand to community care facilities.
Community-level testing has proven to be effective in the early detection of COVID-19 waves. The availability of antigen rapid test (ART) kits in Singapore, together with increased awareness of the disease have enabled the population to quickly recognise suspicious symptoms, test, and isolate or seek medical treatment early, thus stopping the transmission of the disease.
BEING PROACTIVE, NOT REACTIVE
Singapore is deeply familiar with a fundamental principle in pandemic preparedness, which is that rather than being reactive, it is more useful to be proactive.
For Singapore, this approach entails continuous and stringent national surveillance strategies which can pick up early warning signals of not only the SARS-CoV-2 virus but also other pathogens.
For example, genomic sequencing of nasal swabs and wastewater samples allow us to continuously monitor the local evolution of the virus and alert us of possible emerging variants of concern and infection surges.
Just as crucial as surveillance is the importance of data sharing. Timely shared surveillance data allows for rapid outbreak response at both the regional and global levels. Furthermore, the accelerated development of COVID-19 vaccines, which is arguably a silver lining of this pandemic, was aided through the timely sharing of the genomic sequence of the SARS-CoV-2 virus in early 2020.
Over the past three years, Singapore has continued this ongoing effort to rapidly share genomic surveillance data with the regional and global community through international databases such as GISAID.
Singapore's evidence-based approach to pandemic preparedness has stood us in good stead to navigate the changing pandemic landscape in a steadfast, proactive manner, instead of reactively enforcing restrictions to every potential COVID-19 wave.
The practical way forward is to continue Singapore's approach of developing an environment of strong surveillance, rapid data sharing and close coordination with the global community.
Dr Khoo Yoong Khean is Scientific Officer at Duke-NUS Centre for Outbreak Preparedness. Ruklanthi de Alwis is Deputy Director at Duke-NUS Centre for Outbreak Preparedness and an Assistant Professor at the Emerging Infectious Diseases Programme at Duke-NUS Medical School.