Commentary: Does the pandemic make it harder to take long stretches of annual leave?
It isn't always about having too much to do or not knowing where to draw boundaries. Many still believe leave is wasted without travel, says CNA's Grace Yeoh.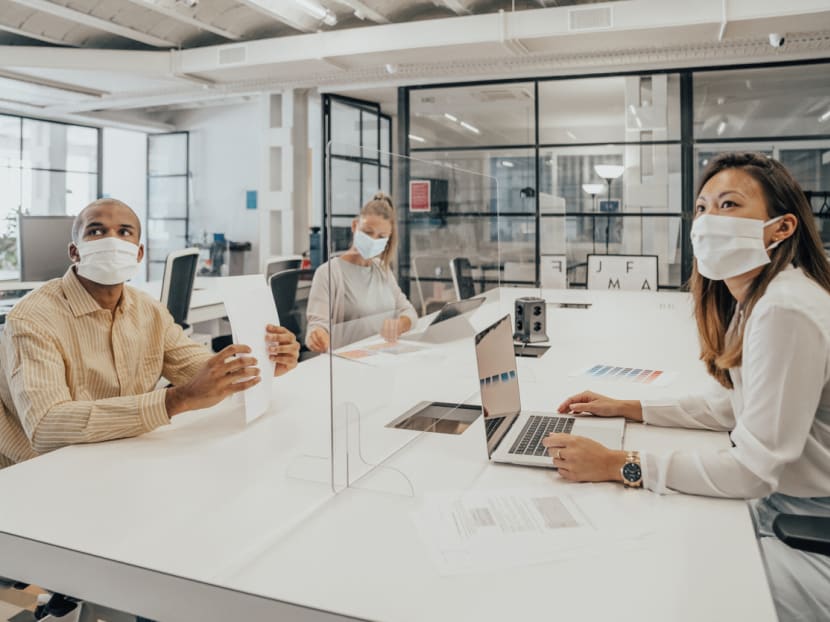 SINGAPORE: I am quite the hypocrite when it comes to fighting hustle culture.
Despite reminding my friends of the importance of rest amid the pandemic and busy seasons at work, and writing many times about tackling burnout, I haven't taken annual leave since the start of this financial year. As much as I am entitled to do so, I suspect I don't really want nor see a need to. 
But it's not for want of trying. 
In an attempt to walk the talk for this commentary, I signed into my company's HR portal several times, stared at the amount of leave I have remaining, selected a two-week block when I could afford time off … and closed the tab without submitting my leave application. 
This conundrum isn't unique to the pandemic. Pre-pandemic, I found myself unable to completely "switch off" my work brain during my leave. I was constantly brainstorming new ideas for stories, on account of being on social media.
Eventually, it became hard to take leave because I was convinced it was a waste of time, since I was still "working". 
And when the pandemic hit, it forced me to slow down in my daily work habits. I no longer needed long stretches of leave to recuperate like I did pre-pandemic when leave was set aside for obvious leisure activities, such as travel. 
Either way, I was stuck with mounting pressure to clear my annual leave — but now, with the added feeling that I'd be wasting it if I spent it in Singapore. 
WHY WE DON'T TAKE LEAVE
I'm not alone in my failure to clear leave.
It might have been easier to find reasons to take leave before the pandemic; few people took a two-week break without leaving the country or making major plans with friends and family.
Still, we know people who didn't clear their leave and accumulated so much that they had to give it up.
Whenever friends struggled with clearing leave pre-pandemic because they had too much work and not enough time to complete it before their leave, I'd scoff and tell them work is never ending, so it's pointless to heap such an unrealistic expectation on oneself. 
They would cite common reasons for not going on leave: Guilt for "abandoning" colleagues, unspoken expectations to maintain constant productivity to remain in an employer's good books, tying self-worth to work performance. Some would even humblebrag that they couldn't afford time off, seeing being busy as a mark of competence.
Underlying these reasons, however, was an inability to draw boundaries, which only seems to have worsened almost two years into work-from-home (WFH). For many of us, work has become the default, and life is whatever that's left over after we're done for the day, however late that may be. 
WE STILL CAN'T TRAVEL
Pre-pandemic, travel was synonymous with rest, so we reserved long stretches of leave for faraway adventures. As a result, being unable to travel has affected our leave plans.
In December 2020, CNA ran a story about companies that adjusted their leave policies because employees were struggling to clear their leave since being unable to travel for leisure. 
"Many employees tend to not take annual leave when they are working from home, as they do not feel like they need a 'getaway' from the office environment," Ms Jaya Dass, Randstad's managing director for Singapore and Malaysia, had shared. 
The report added that some employees hoped to carry their leave forward to this year for leisure travel purposes. This was despite no clear sign that we'd be out of the woods. 
When the COVID-19 multi-ministry task force announced on Thursday (Aug 19) that Singapore would launch its first vaccinated travel lanes with Germany and Brunei on Sep 8, my social media feed was filled with excited updates from friends mentally planning their next trip. 
Even though the news was merely a baby step towards travelling again, it offered a glimmer of hope that long holidays and quarantine-free travel weren't a pipe dream anymore. 
Yet, the news also lulled me into a false sense of hope that the country I'd been holding out for could be next in line, making me more reluctant to spend my annual leave. I'd been saving my leave to visit loved ones in Malaysia despite their rising COVID-19 case numbers. 
While it's unrealistic to save my leave until Malaysia reopens for international leisure travel, the allure of travel is understandable. With travel, our daily environment is markedly different, enforcing at least a physical escape from work, if not a mental one.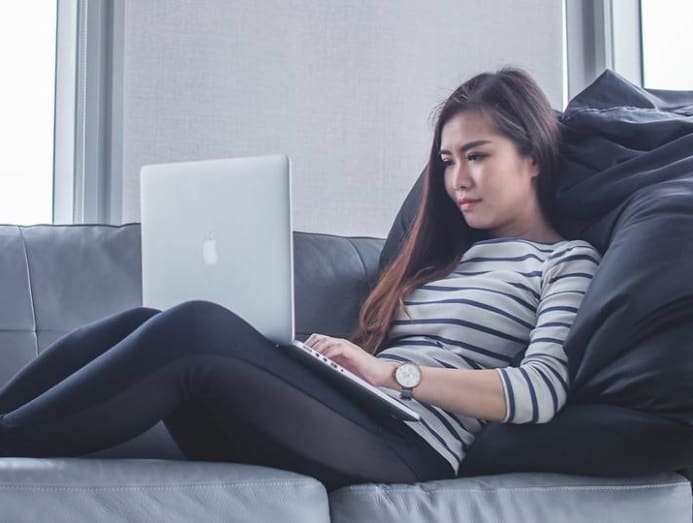 But WFH means we remain in the same space that we work on leave, making it harder to detach from work. For instance, we might decide to check our email to mitigate the stress of clearing hundreds of emails at once upon return to work, and refusing this impulse is harder now since we're within close reach of our work desk while on leave. 
Even if we cave and attend to work just once a day, these minute actions pile up, preventing us from completely going on vacation. For some of us, we'd still feel on edge during our leave that we might even require another break to decompress from the break. 
Ultimately, using a long stretch of leave to do anything "less than" travel feels futile and wasteful now. 
CHANGING OUR PERSPECTIVE OF LEAVE
Regardless of whether we want to clear our leave, the reality is we need to. Those of us who experience inertia could start to look at annual leave in a different light. 
For one, there's no need to take a large chunk at once, even though this may have been our norm before the pandemic. 
Instead, we could consider taking a day's leave every alternate week, ensuring we work four-day weeks at least twice a month.
There have already been loud calls to implement a four-day work week, with some companies like Microsoft Japan already finding gains, according to a Forbes report from 2019. Workers were "happier" and there was also a "40 per cent gain in productivity".
But rather than wait for policymakers or employers to decide what's best for us, perhaps we can experiment with this idea ourselves.
For me, Wednesday is the best day of the week to go on leave, because it allows me to be hyper productive for a short two days, take a breather, then go full force again for a couple of days before the weekend.
Even though it might appear such a brief break barely allows us to destress before we dive right back into work the next day, this single-day leave isn't about deep rest. It's simply akin to a hydration pitstop in a marathon, replenishing our energy for the next leg. 
Moreover, taking a day off on a constant basis, rather than accumulating leave only to take a few weeks at once, might give you something to look forward to regularly and help mental wellbeing in the long term. 
Alternatively, consider this radical approach: We don't need to have a purpose for taking leave. 
This is something I've always intellectually understood, but I only recently realised I never quite practised it. I took leave when I felt I'd earned my rest, such as after a productive few months or goals were met. And when I finally took leave, I needed my rest to be productive too, lest I "waste" my precious time off work. 
But what if resting without a productivity-driven goal wasn't a waste of time and was, in fact, liberating? 
To many of us, especially people like me, this foreign concept takes some getting used to. But I want to learn to rest for its own sake, not because it will help me fulfill a great or meaningful purpose. 
Taking leave could simply mean not having to set an alarm.
Grace Yeoh is a senior journalist with CNA.
As travel restrictions ease, will you book a ticket? Find out what you need to consider first in CNA's Heart of the Matter podcast.