Commentary: Are you scared to get the COVID-19 vaccination for your toddler? There's little reason to be
Until this week, a vulnerable population was not eligible for COVID-19 vaccination. KKH's Dr Karen Nadua explains why vaccination for children aged six months to four years is an important pillar in Singapore's continuing fight against COVID-19.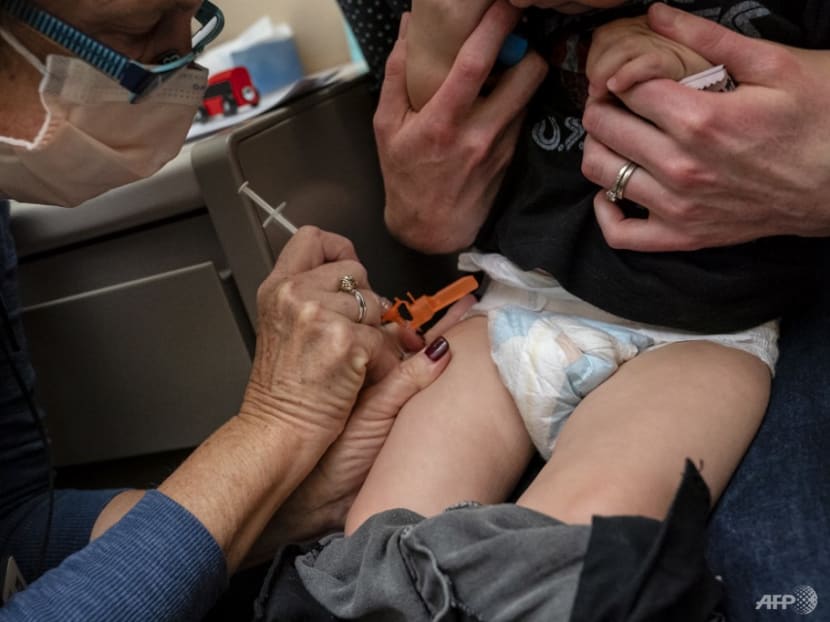 SINGAPORE: Is COVID-19 behind us? Mask-wearing has been voluntary in most situations for almost two months, children are no longer required to wear face coverings in schools, and the "circuit breaker" of 2020 and social distancing measures seem like a distant memory.
With more than 2 million people infected and a local prevalence of 36 per cent, it seems that we are truly living with the virus.
PARENTS WORRIED ABOUT CHILDREN GETTING COVID-19
Nonetheless, many parents still worry about their children being infected with COVID-19.
While the majority of children who contract COVID-19 have mild symptoms, a small proportion of patients such as those with underlying chronic medical conditions like immunosuppression, obesity, chronic lung and heart disease, and neurological disorders do suffer from severe disease.
A condition known as multisystem inflammatory syndrome in children (MIS-C) related to COVID-19 has also been shown to affect children with previous COVID-19 infection. This condition can lead to multi-organ impairment due to uncontrolled inflammation, with some requiring intensive care treatment.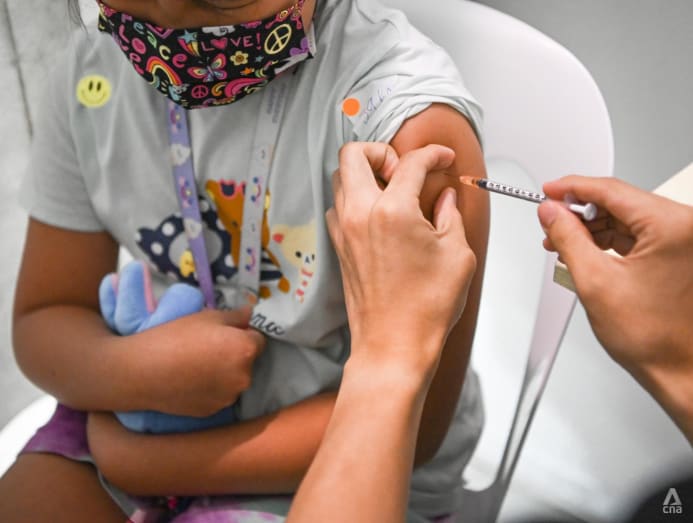 We are also beginning to see the impact of COVID-19 beyond the effects of acute infection, such as changes in physical activity, increase in screen time and mental health.
Post-acute sequelae of COVID-19, or "long COVID", is a syndrome of persistent symptoms such as fatigue, headache and impaired sense of smell that occurs after acute COVID-19 infection. This phenomenon has been observed in children overseas and a study by KK Women's and Children's Hospital is currently ongoing to investigate whether children in Singapore are similarly affected.
MAJORITY OF CHILDREN ARE VACCINATED
Fortunately, the impact of COVID-19 on children has been mitigated with vaccination, which has been proven to protect against severe infection. Vaccination has also been shown to protect against the risk of MIS-C in those aged five to 17 years.
In Singapore, vaccination for children began in June 2021 for those aged 12 to 17 years, followed by those aged five to 11 years in December 2021.
To date, almost 80 per cent of children aged five to 11 years have received at least one dose, as have 97 per cent of those aged 12 to 19.
Official data shows that the COVID-19 vaccine for adolescents and children has been well tolerated and is safe. Severe adverse reactions rates are extremely low and while there have been concerns of myocarditis/pericarditis (heart inflammation), particularly in older male group aged 12 to 18 years, cases are extremely rare.
As of January, the overall incidence for the primary vaccination dose series was at 1.08 per 100,000 doses. In the 12 to 19 age group, the overall incidence for males is 4.83 per 100,000 doses as of July last year, according to a study published in medical journal Annals Academy of Medicine, Singapore.
According to a parliamentary response in January, there has not been any report of myocarditis due to COVID-19 vaccination in children aged five to 11.
IMMUNITY DEBT IN YOUNG CHILDREN
Until this week, however, a vulnerable population - our very young children below five years of age – was not eligible for COVID-19 vaccination.
The arrival of variants of concerns, such as the Omicron strain, has led to increasing infections in the community and consequently a rise in hospitalisations.
As of Oct 26, 527 people were hospitalised due to COVID-19, of which 15 patients were aged 0 to 11 years.
This compares with nine children in the same age group, out of 208 hospitalised patients on Sep 27.
In addition to respiratory symptoms during the Omicron period, we also witnessed other clinical manifestations of COVID-19 such as seizures due to high fever, dehydration due to poor feeding and croup (a condition resulting in the swelling of the upper airways leading to hoarse breathing and cough). These conditions can lead to more hospital visits and admissions.
More recently, the emergence of another Omicron subvariant, the XBB strain, is driving the recent wave of COVID-19 infections in Singapore and may lead to more infections in children as well.
At the same time, due to their developing immune system, young children will also have to contend with simultaneous threats from other common respiratory viruses. Due to pandemic restrictions and safe management measures, children have had less exposure to other viral infections over the last two years, resulting in an immunity debt.
Vaccinating our children against vaccine-preventable infections, such as influenza and COVID-19, are important personal and public health measures in these times.
BABIES AND TODDLERS
When it comes to very young children such as babies and toddlers, parents are naturally anxious about allowing them to get COVID-19 vaccination.
But vaccinations for those aged six months to four years is an important pillar in our continuing fight against COVID-19.
On Monday (Oct 25), Singapore started offering these very young children COVID-19 vaccinations, beginning with the two-dose Moderna/Spikevax vaccine. The three-dose Pfizer-BioNTech/Comirnaty vaccine will be available at the end of the year
These two approved vaccines are mRNA shots that target the spike protein of the COVID-19 virus. They are the same vaccines given to older children and adults, albeit at different dosages and schedule.
Studies have shown that serious adverse events for this age group are rare, and no cases of myocarditis/pericarditis were detected in follow-up surveillance studies in the US.
The most common side effects were irritability and crying for those six months to less than two years of age, while for the older age group (three years and older), injection site pain was most frequently reported.
Fever can occur in around 25 per cent of vaccine recipients, but the majority of these episodes resolve quickly within two days. Similar to the COVID-19 vaccines' benefits in adolescents and children aged five years and above, it is expected that the COVID-19 vaccine for the younger children will protect them against hospitalisation, severe COVID-19 and MIS-C.
Breaking vaccine hesitancy:
PROTECTIVE ANTIBODIES IN THE WOMB
What about children younger than six months? While no vaccines are available for very young infants, they are able to benefit through maternal vaccination.
Studies have shown that pregnant women who are fully vaccinated against COVID-19 confer a 60 per cent protection rate of hospitalisation for their infants less than six months of age.
During pregnancy, mothers can pass protective antibodies to their babies in the womb. These antibodies provide protection against infection, and most importantly, against severe disease during their first few months of life when they are most vulnerable to infection but ineligible for vaccination.
This concept is similar to the rationale for recommending vaccination of pregnant women against whooping cough and influenza, which are two other common respiratory infections that can cause severe infection in young infants.
As Singapore moves ahead with progressive lifting of safe management measures, COVID-19 may well become one of the multitude of viral illnesses that each child encounters as he or she grows up.
Not so different from pre-pandemic times, public health measures such as hand hygiene, proper sanitation and vaccination against vaccine-preventable diseases, including COVID-19, will thus remain important in guarding our children's health.
Dr Karen Donceras Nadua is Consultant, Infectious Disease Service, Department of Paediatrics, KK Women's and Children's Hospital.