Commentary: Can football fans afford to care only about the game after sanctions on Chelsea?
Football club owners tend to be judged on how much they spend and whether clubs win, but a debate has opened up about how success is paid for after sanctions on owner Roman Abramovich, says John Duerden.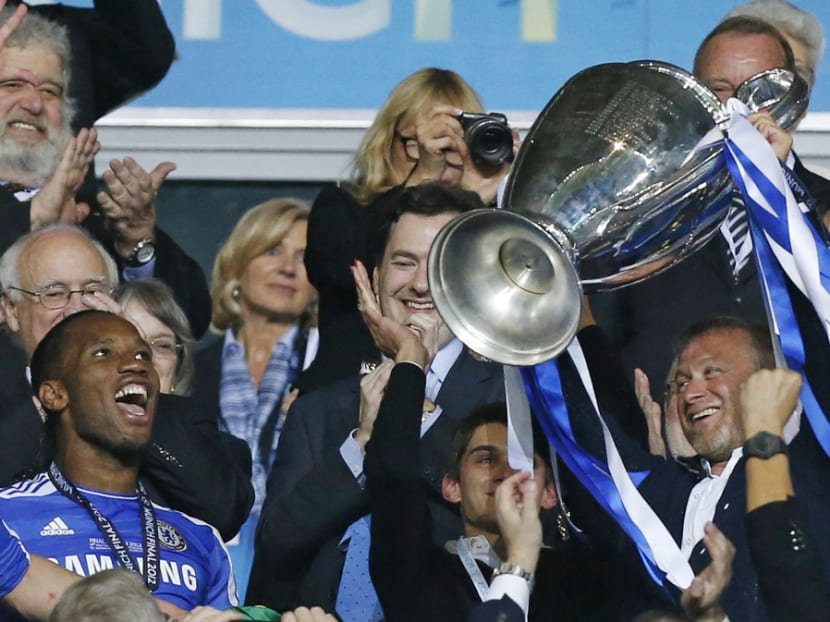 SEOUL: The English Premier League has never been short of drama on and off the pitch. But for Chelsea Football Club, the drama came in the form of the British government seizing control of the club on Mar 10 – the day it celebrated its 117th birthday. 
In an unprecedented move, the United Kingdom government sanctioned team owner, Russian oligarch Roman Abramovich, freezing his assets as a response to Russia's invasion of Ukraine. If the planned sale of the club does not go through relatively quickly, the club's entire future is uncertain.
Some Chelsea fans have reacted with anger, with some even chanting Abramovich's name in support at a recent match. After all, they question, why are fans being punished for something that they have no control over?
It's unsurprising that some fans see Abramovich as a defining figure in their club's history. Chelsea has long been a glamorous but unpredictable team in England, last winning the league in 1955 before Abramovich bought the club in 2003.
With him came a massive investment, estimated to be around US$1.5 billion in all. Chelsea soon became league champions, in the 2004-2005 season. In 19 years under Abramovich, the Blues won the Premier League five times and the UEFA Champions League twice. 
Back then, rival clubs were hard-pressed to compete with this new financial force. But it opened a door for a new wave of wealthy international owners, including Leicester City's Thai duty-free giant King Power and Manchester United's Glazer family.
Could Abramovich's exit from English football be as pivotal as his arrival? It could well signal the start of a new era in English football. At the very least, it marks the end of one: The unquestioning, even welcoming, reaction to billions of pounds pouring into the league from all over the world. 
ABRAMOVICH SANCTIONS A "MASSIVE WAKE-UP CALL FOR FOOTBALL"
Certainly, current and prospective owners will be paying attention to the decision taken by UK Prime Minister Boris Johnson, who said that Abramovich's links to Putin were behind the move. 
The money that has flowed into English football this century has helped English clubs attract the best players and coaches in the world. It has improved competitiveness to the point where English clubs are now increasingly dominant in European competitions. 
But the debate of the source of the money has now been taken up a notch.
"It's a massive wake-up call for football," said Gary Neville, former Manchester United captain and England's most influential football pundit earlier this week, adding that some owners will be doing "risk assessments".
Russian President Vladimir Putin's actions in Ukraine might just change this mindset. Football journalist Miguel Delaney thinks that the idea that any money would do no longer applies. 
Writing in the Independent, he said that the Ukraine war will be "a reckoning for football that has long been coming" and that football can "no longer indulge the fantasy it is 'non-political'".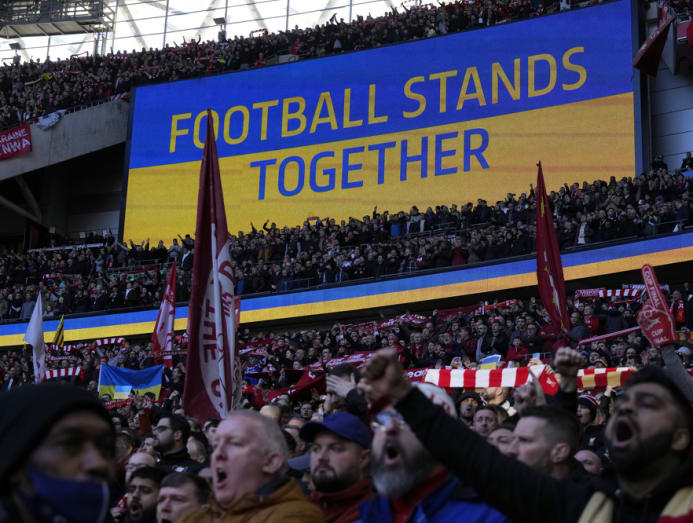 Influential UK media outlets are now questioning the whole issue of ownership. In England, and increasingly in much of Europe, with clubs desperate to try to catch Premier League clubs financially, owners have come to be judged on how much money they spend on players and how successful this makes their clubs. This may no longer be seen as enough.
WILL FOOTBALL FANS CARE?
It remains to see if this will get fans to sit up and take notice of how their success is paid for, or if victories and silverware remain the ultimate barometer.
Controversially, in 2021, Saudi Arabia's Public Investment Fund bought a majority stake in the relegation-threatened Newcastle United. Fans had mixed reactions – some celebrated a new era after its unpopular previous owner, while others criticised the move, citing concerns about Saudi Arabia's human rights record.
But many fans seem to be more delighted with being among the richest clubs in the world. The team spent over US$100 million in the January transfer market and has since climbed away from relegation danger. Saudi Arabian flags have even been seen at Newcastle's stadium. After years of underachievement, Newcastle is desperate for trophies.
On social media, fans of Chelsea and Newcastle have lamented that growing criticism about their riches is unfair and due, at least in part, to jealousy. They point to established elite clubs like Manchester United and Liverpool, whose ex-players are now prominent media personalities pushing these criticisms, trying to protect their former clubs. 
They may have a point. With the strong tribalism that exists in English football, it is certainly possible that at least some of the reaction comes from the delight in the potential downfall of a rival club.
The recent past has shown that most fans don't tend to care too much where the money comes from if their team is successful. Manchester United fans have never liked their American owners but the dislike manifests itself more regularly when the team is struggling on the pitch.
And even if fans are unhappy, there are limited actions they can take against owners from overseas who may or may not attend games. Unlike the German ownership model, there are few examples in England where fans are involved in the running of their clubs. 
Still, the debate for change has started and has given greater momentum to create change. In November 2021, the government endorsed the creation of an independent regulator for English football, a primary recommendation of a fan-led review. Boris Johnson had also suggested earlier that the government could introduce legislation to give fans a greater say. 
Nobody knows where the soul-searching in English football will lead to, but we should hope that it won't stay the same.