Commentary: Grab's Nasdaq listing is the beacon Southeast Asia has been anticipating for years
The superapp's listing has larger implications for many potential unicorns looking to similarly list in New York, says investment research firm CrossASEAN founder Angus Mackinstosh.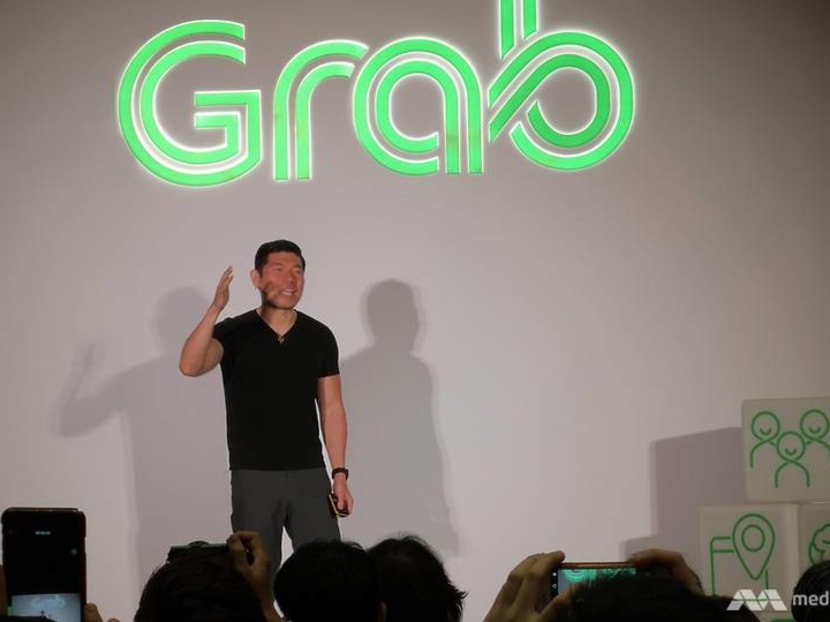 SINGAPORE: Grab will begin trading on Nasdaq on Thursday (Dec 2), following a merger with Altimeter Growth Corp (AGC).
Grab's listing will be a key barometer and potential milestone for Southeast Asia's digital economy.
At a valuation of close to US$40 billion, this will not only be the largest special purpose acquisition vehicle (SPAC) listing to date in the United States but also the biggest debut for a Southeast Asian company.
A REPORT CARD ON PROSPECTS IN SOUTHEAST ASIA
Southeast Asia is ripe for the picking. Close behind Grab are many potential unicorns from the region with their own plans to list in New York.
Demographically, the region has a young and tech-hungry 655 million-strong population across 11 countries looking for solutions to everyday problems.
Southeast Asia presents huge opportunities for companies able to operate within this diverse universe of markets with different languages, culture and economics. Its digital economy is forecast to more than double its gross merchandise value (GMV) from US$170 billion in 2021 to US$363 billion in 2025, according to a report by Temasek, Google and Bain.
The true foundation for this spectacular growth has been the rapid rise in smartphone, driven by the availability of affordable low-cost smartphones and cheap mobile data. Internet penetration is at 75 per cent, with a multitude of app-based services.
FROM START-UPS TO UNICORNS AND SUPERAPPS
Early start-ups in SEA were born out of existing players in other markets or founded by young local entrepreneurs coming out of foreign business schools, hungry to solve local problems at home.
Some have grown into established tech titans in their own right, graduating from start-up to unicorn and even so-called superapp status in less than a decade.
One early success story has been US-listed e-commerce and gaming player Sea, which after listing in 2017 at US$15, has risen 20 times, making it the largest Southeast Asian listed company by market cap at US$166 billion.
Grab's journey to Southeast Asia's leading superapp came from humble beginnings, founded in Malaysia by Anthony Tan and Tan Hooi Ling in 2012. The idea behind the company was to provide a safe and reliable alternative to Malaysia's shady taxi drivers but it soon took off and the company rapidly expanded to other countries.
Leveraging its regionally leading ride-hailing business, Grab moved into food and groceries deliveries, digital payments, and is pushing into areas such as insurance, lending, wealth tech, and Buy Now Pay Later.
Independent Euromonitor research quantifying the market opportunity in Southeast Asia found Grab to be the regional leader in 2020 by GMV in online food delivery (50 per cent share) and ride-hailing (72 per cent share), and by TPV (total processing value) in the e-wallet segment of financial services in Southeast Asia (23 per cent share).
Grab has attributed its ability to find success across a highly complex and diverse region to its emphasis on a hyperlocal approach.
Given its track record, Grab is well-positioned to capture a good portion of a total addressable market - estimated by Euromonitor to grow from US$52 billion today to US$130 billion by 2025 across the three categories it covers.
What are the implications of making food deliverers full-time employment? Grab Singapore's Managing Director Yee Wee Tang explains the impact for the business and consumers on CNA's Heart of the Matter podcast:
GRAB'S RECENT EARNINGS SHOW RESILIENCE IN MOTION
Grab has proved its worth in navigating the COVID-19 pandemic, which has hit Southeast Asia especially hard. Cities in Vietnam went into total lockdown between July and September. Food delivery services were suspended.
While its ride-hailing business were hit hard by mobility restrictions across the region, this has been more than offset by the blistering growth in its food delivery business, highlighting the benefits of its superapp strategy.
The latest third quarter results from Grab reflects this resilience during a difficult period, with booked GMV growing 32 per cent year-on-year and deliveries GMV growing by 63 per cent, more than offsetting the 30 per cent decline in its mobility GMV due to lockdowns.
A key positive was the increasing average spend per user, defined as GMV per monthly transacting user, which increased by 43 per cent, reflecting a deeper engagement with customers.
Overall, Grab reported margin improvements in every division. More importantly, Grab is already seeing a strong rebound in mobility in certain countries, as Southeast Asian countries finally move to embrace an endemic strategy toward managing COVID-19, though the effects of Omicron are still unclear.
Group mobility GMV for the first four weeks of the fourth quarter this year was 26 per cent higher versus the first four weeks of the third quarter. This trend is likely to continue as the region comes out of lockdown and mobility recovers, with increasing vaccination rates.
SIGNIFICANT OPPORTUNITIES AHEAD
On earnings calls, Grab has regularly pointed to its nascent groceries delivery business in GrabMart and more recently GrabSupermarket as a key area of focus, with both growing exponentially.
To extend its reach, it has been forging collaboration with online and offline retailers across the region. New partners joining GrabMart include Southeast Asia's biggest household names, like convenience store Indomaret in Indonesia and hypermarket chain Big C in Thailand.
The company has also moved aggressively into financial services under Grab Financial Group. The initial thrust has been to encourage more Grab customers to use its digital wallet but its longer-term strategy is to build an open ecosystem, with multiple use cases online and offline.
Grab Financial Group will also expand its services to include digital banking in Singapore, where it has secured a license in a joint venture with Singapore Telecommunications.
It is already offering drivers and merchants small loans across the region, inherently linking it to small and medium-sized enterprises - another key focus for the company. It is also looking for potential opportunities to buy into digital banking assets in other countries, especially in Indonesia.
EYE ON COMPETITION
The region is not without competitive threats.
Grab's ride-hailing and delivery rival Gojek, especially strong in its home territory Indonesia, is also aiming to IPO in early 2022 under GoTo Group, a merger between Gojek and e-commerce player Tokopedia.
While GoTo has direct e-commerce exposure through Tokopedia and a stake in a digital bank in Indonesia called Bank Jago, it lacks the regional exposure that Grab has, with smaller operations in Vietnam and Singapore.
Sea could prove more troublesome as it has more recently launched ShopeeFood in Indonesia, Thailand and Vietnam and looks set to roll that out across the region.
Potentially a higher longer-term growth story than global peers, the Grab listing will provide US investors with a way to access the explosive growth in ride-hailing and deliveries in Southeast Asia, an industry well-known in the US through companies such as Uber, Lyft and DoorDash.
More importantly, it opens a window of potential opportunity to lure more investors to ride the rapid growth in Southeast Asia's digital economy and the concept of the superapp, with more potential IPOs to come including GoTo and leading regional online travel agent Traveloka Indonesia.
After Sea's success, Grab may be the beacon the region has been waiting for to bring Southeast Asia onto the global stage.
The Grab listing will provide a benchmark for the valuation of other Southeast Asian start-ups planning to go public in the US in the near future.
Angus Mackinstosh is founder of CrossASEAN.