Commentary: Race for scarce talent in green finance looming in Singapore
Singapore's green economy will be the next big thing – but there is a dearth of experts who specialise in sustainable finance for Asian markets, say professors from NUS Business School.
SINGAPORE: As global thinking shifts towards sustainable investing, there are significant opportunities for Singapore to leverage. Recent moves to hike carbon taxes and accelerate net-zero targets all point towards the country's growing sustainability commitment. 
With the carbon tax rate gradually rising to potentially S$80 per tonne by 2030, up from the current level of S$5, operating costs for large emitters will rise significantly. Such companies would need to modify their business activities or adopt clean technology for them to remain competitive.
But there are still gaps in the picture. A key step in pivoting to a green economy is to nurture talents who can shape the future for better environmental and social outcomes in Singapore and beyond.
As the list of environmental and social issues grows longer, we need to pursue both economic and sustainable development. This can only be fulfilled through a more holistic valuation of human and corporate activities. 
HELPING BUSINESSES GET UP TO SPEED WITH ESG REPORTING
As Singapore's green economy takes off, a rising class of environmentally conscious investors are calling the shots.
Several years ago, we examined how financial markets priced the environmental, social and governance (ESG) activities of publicly listed companies. Many firms, with their traditional business models, were not reputed for their ESG credentials. But when they tried to do better, results showed that investors paid attention.
In recent years, controversy has also arisen around "greenwashing", or the tendency by some companies to overstate their green activities. Credible verification and validation of corporate activities are critical for concerned stakeholders to understand the true impact firms make. 
But many firms struggle with the regulatory requirements of sustainability reporting. Some worry that the information disclosed would erode their competitive advantage, while others simply do not allocate sufficient manpower to measure their environmental impact.
Firms need to hire staff who can turn sustainability reporting to their advantage. By tracking their environmental impact, firms may uncover new revenue streams or ways of cutting costs.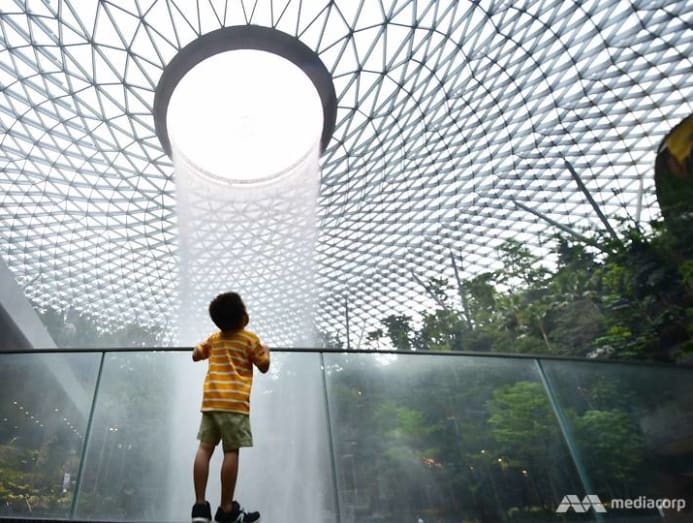 For instance, many companies can employ rainwater harvesting techniques at minimal cost, reducing their utility bills in water consumption or even helping to extend and sustain more greenery space. The world's tallest indoor waterfall at Jewel Changi Airport is an example of a feature powered using collected rainwater.
Navigating this change won't be easy. Companies now need people who can distil the complicated relationship between environmental action and financial valuation. New skills are required to properly budget and value sustainability initiatives, and to evaluate their potential impact on firms and our society. 
A LACK OF SKILLED TALENTS IN SUSTAINABLE FINANCE
Recruiting more people into sustainable finance is also a challenge.
In recent years, Asia has seen fast growth in sustainable and green investing. In 2021, borrowers in the region more than doubled ESG bond issuances to a record US$69 billion, outstripping the US.
Financial institutions and intermediaries will only continue issuing sustainability-linked securities, evaluating sustainable investment projects and making large amounts of capital investments.
But financial experts in sustainable finance are usually trained in European and American universities, which means there's a lack of people who specialise in Asian markets.
This can hamper firms from taking the plunge into sustainable investing. According to a September 2021 HSBC survey, 40 per cent of institutional investors in Asia are "held back from more ESG-based investing due to a shortage of expertise or qualified staff". This figure is up from 26 per cent in 2020.
The market needs more skilled professionals with a contextualised understanding of the sustainable challenges faced here and who possess the right institutional knowledge and background. More Asian talents are needed for the transition and growth of greener economies going forward.  
NEED FOR RESEARCH TO INFORM PUBLIC POLICIES
Workers in the green economy need to understand not just finance, but public policy as well. Policymakers are moving fast to reshape the rules for building a greener and more sustainable economy.
Why is the hike in carbon tax is a step up for Singapore's climate ambitions? Listen to CNA's The Climate Conversations:
When it comes to developing policies, there's a need for research to help policymakers determine their economic, environmental and social impacts. This also means that universities and think tanks need to hire and train more researchers who can study the impact of public policy. 
For example, we found that the improvement of plumbing in HDB flats, as well as the installation of visible meter readers, resulted in lower household water consumption.
We also discovered that disclosing precise flight arrival timings in Changi Airport significantly reduced the idling time of taxis at airport terminals, leading to reduced carbon emissions. This evidence-based research is useful in informing policies that nudge people towards greener actions.
Research can also demonstrate if government initiatives, such as the establishment of carbon trading platforms in Singapore and other Asian countries, help businesses decarbonise. While it requires deeper investigation, our initial research evidence reveals that financial institutions are the most active market participants on a few carbon trading platforms.
As these institutions are not large carbon emitters, further research has to explore how to incentivise industrial firms to reduce their carbon emissions.
WINNING THE WAR FOR ESG TALENT
Sustainability is a long-term task, and we need more specialised human capital to comprehend and tackle these critical issues. We also need them to propose solutions that can be implemented on a greater scale.
Singapore's local universities are trying to catch up by offering sustainable finance certification courses and educational programmes, such as NUS' recently launched MSc in Sustainable and Green Finance programme, which offer both theoretical and real-world training in the field.
It should be tertiary institutions' mission to nurture a new generation of these financial experts. These fresh talents will be able to think beyond the traditional approach of maximising financial profits; channel capital flows to sustainable entities and provide rigorous evidence for informing sustainability policies.
Ultimately, they will encourage families and firms to play their part in making Singapore and Asia a better place to live in. Then the painting of a green economy landscape will be complete and the war for ESG talent won. 
Sumit Agarwal is the Low Tuck Kwong Distinguished Professor of Finance, Economics and Real Estate at the National University of Singapore (NUS) Business School and Managing Director of the Sustainable and Green Finance Institute (SGFIN) at NUS.
Zhang Weina is an Associate Professor of Finance at NUS Business School, Deputy Director of SGFIN and Academic Director of the NUS MSc in Sustainable and Green Finance programme. 
Johan Sulaeman is the Dean's Chair and Associate Professor of Finance at NUS Business School. He is also the Director of SGFIN.
The opinions expressed are those of the writers and do not represent the views and opinions of NUS.