Commentary: Beijing grows frustrated at Hong Kong's handling of the pandemic
Hong Kong's inability to conform to China's strictness towards officials who breach rules has dented its zero-COVID strategy, says the Financial Times' Primrose Riordan.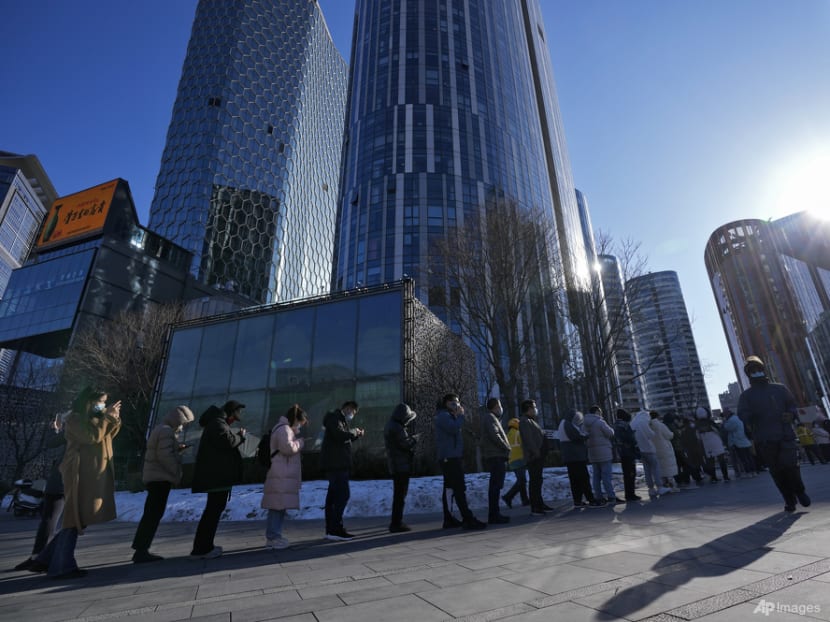 HONG KONG: After remoulding the media, education, civil society and electoral system in the wake of the Hong Kong protests in 2019, Beijing has forced the territory to embrace its zero-COVID policies.
It is proving tough for the city's economy. In concert with Beijing's move to shut off its border with Hong Kong, the city's connection cords to both China and the rest of the world have effectively been cut as international travellers, subject to a two-week quarantine, have slowed to a dribble.
Danny Lau whose organisation represents the city's small- and medium-sized businesses, said his members "cannot see the end of this black tunnel".
HONG KONG LOOKS LENIENT COMPARED TO CHINA
But apart from the common legal system left over from colonial days and a convertible currency, there is one other area where Hong Kong is still distinguishable from the mainland: Its leniency when officials breach rules.
An outbreak of about 150 cases of the Delta variant across the border in Guangdong in August 2021 left 11 officials out of work, in one example of the dozens of Chinese officials disciplined over flare-ups of COVID-19 in the country.
In Hong Kong, however bad the COVID outbreaks have been, officials have by and large stayed put during the pandemic, even now with cases rising in the city.
Last month, after the first community Omicron cases, it emerged that 15 officials had attended a karaoke birthday party in breach of government rules. Guests subsequently tested positive.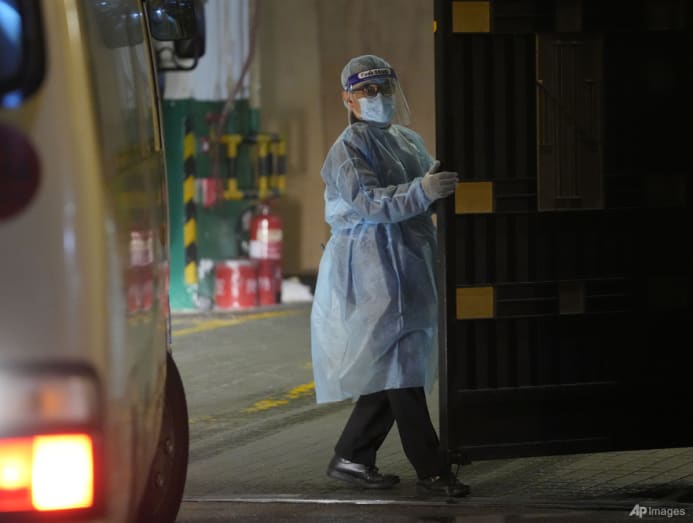 Without the pressures of being surveilled by the disciplinary bodies that Chinese officials are subject to, analysts say Hong Kong officials may now face fewer accountability mechanisms than those experienced by their mainland counterparts.
"Chinese accountability in the mainland is even stronger than (in Hong Kong) ... mainland officials are required to curb COVID spread strictly without errors," said Sonny Lo, a veteran political commentator.
Only one official, Caspar Tsui, the Home Affairs Secretary who not only partied with guests but also failed to use the government's compulsory tracing app, took the opportunity to leave before he was pushed.
Two others received a verbal warning and the rest were let off without consequences.
"(Hong Kong's) accountability is loose ... HK officials' accountability depends more on ministerial resignation as a personal act."
HONG KONG'S LENIENCY SPELLS TROUBLE FOR THE CITY
This can also mean trouble for Hong Kong as it navigates its relations with the mainland, and tries to reopen its mutual border in the future.
Regional officials are distrustful of the Hong Kong government's approach to COVID in part because their officials do not face the sack, according to one mainland Chinese official. "It's all about trust," the official told the Financial Times.
There is also a question of whether the difference in official discipline will prompt the mainland to become more interventionist.
Beijing officials last weekend seized more direct control of the city's virus response as its most serious outbreak yet threatened to bring down its COVID suppression strategy. 
Hong Kong has reported more than 40,199 cases since the start of the year, more than it did in the past two years combined.
"(Beijing) will put together a big team to help . . . effectively take over anti-epidemic operations. The (Hong Kong government's) efforts in the past two years have been an obvious failure," Regina Ip, a pro-Beijing politician, said.
Hong Kong authorities are also facing harsher criticism from the Chinese state media and semi-official state think tanks which accuse officials of failing to implement the zero-COVID policy with less zeal than those on the mainland.
While Carrie Lam, Hong Kong's leader, has ruled out a citywide lockdown, the city is weighing a move to mass test the whole population of 7.4 million.
With tensions between Hong Kong and the mainland increasingly apparent, some local establishment figures have come out in favour of a truce.
Ronny Tong, who sits on Lam's cabinet, would not comment on differences with how officials are held to account and urged the government's critics to stop the blame game. "This is not the right mentality to fight a pandemic."
Source: Financial Times/geh