Commentary: The unexpected silver linings of internships in a pandemic era
Internships are the lifeblood of a curriculum in an institute of higher learning – especially in polytechnics where hands-on skills are critical. So, what happens when work shifts to homes? A Ngee Ann Polytechnic career officer says much good can come out of it.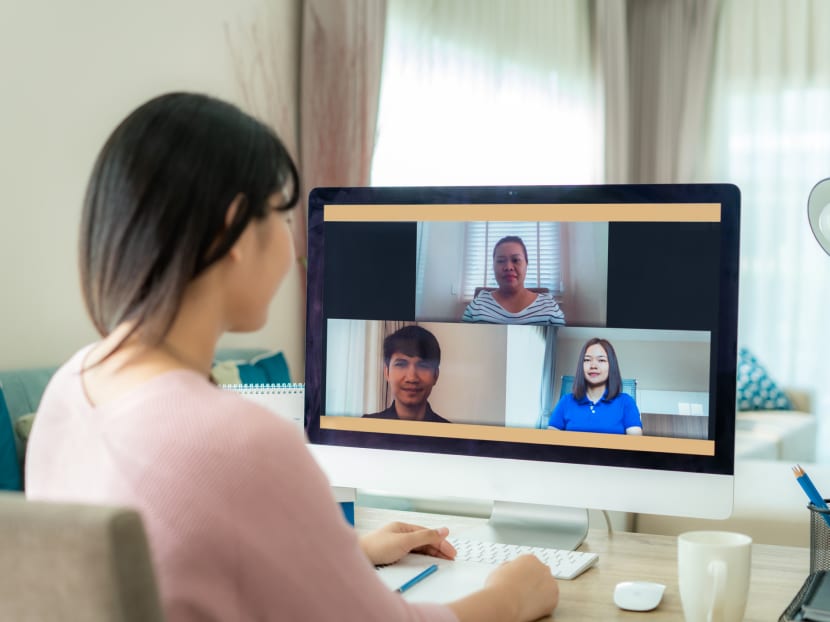 SINGAPORE: Internships are a rite of passage for many young adults where they get their first proper taste of working life. They are a critical component of a polytechnic education.
The sudden onset of COVID-19 however upended on-site work attachments. Despite the pandemic, we were glad that companies still took in our interns.
But providing a nurturing experience proved to be difficult as employers diverted their energy to deal with critical workplace issues such as business continuity plans and managing new COVID-19 protocols at the office.
It was also the time when entire teams were working remotely, adding another layer of complexity for young interns who had to learn the ropes from home.
LEARNING NEW SKILLS AND GRIT
Just as businesses had to pivot to deal with new challenges, students too had to step up and learn to make the most of their experience outside of the traditional office environment.
For Felicia Goh, a humanities and social sciences student at Ngee Ann Polytechnic, her remote internship experience at a startup was like no other. She soon discovered that remote working required an immense amount of discipline.
She also had to quickly learn how to use online platforms such as Google Meet and Zoom for communication and to provide information in the most concise and effective manner.
What made a difference to Felicia was how helpful and encouraging her colleagues were. "They would patiently guide me via WhatsApp, Zoom or email whenever I sought clarifications," she said.
Another challenge for many young interns who thrive on social interactions to stay motivated, is the limited face-time with colleagues.
Cheryl Ong, a marketing and communications intern at a company offering online mental health support, felt "confined" and stifled at times.
She found it difficult assimilating into a remote work environment. With the heavy workload and steep learning curve that came along with working in a start-up, she initially felt alone as she "had no one to turn to".
Yet, communicating in a virtual world pushed students out of their comfort zones to be resilient and ultimately, make the most out of their internship experience. 
This was a common sentiment echoed by our students at check in meetings with their respective staff advisors. Cheryl for instance, took the initiative to forge bonds with her colleagues outside of work, albeit remotely to gain a greater sense of connectedness.
The new remote mode of working also blurred the line between work and personal life. With home and office sharing the same space, interns found it hard to create healthy boundaries for themselves.
"It was easy to get distracted or procrastinate while working remotely and it started a vicious cycle of working late until 3am or 4am, while having to wake up at 9am for work the next day," Cheryl said.
She eventually came up with a daily schedule of tasks to be completed by the end of the day and she ensured this was done at regular work hours. "I not only became more productive at work, but also managed to unplug from work on time for a much-needed break," she said.
Even though remote working required a fair bit of adjusting to, Cheryl learnt how to be a fast learner and effective team player so she could fit into the fast-paced work environment. "The biggest takeaway for me from this remote internship experience is that effective communication and asking for help are both critical, especially to working remotely," she said.
AN OVERSEAS INTERNSHIP AT HOME
As businesses adjusted to the new normal, internships resumed some sense of normalcy. However, in some instances, experiences gained solely through a traditional internship was hard to replace.
Internships in the tourism industry had undoubtedly been one of the hardest hit amid the pandemic, but interns gamely took up new opportunities in digital marketing and analytics.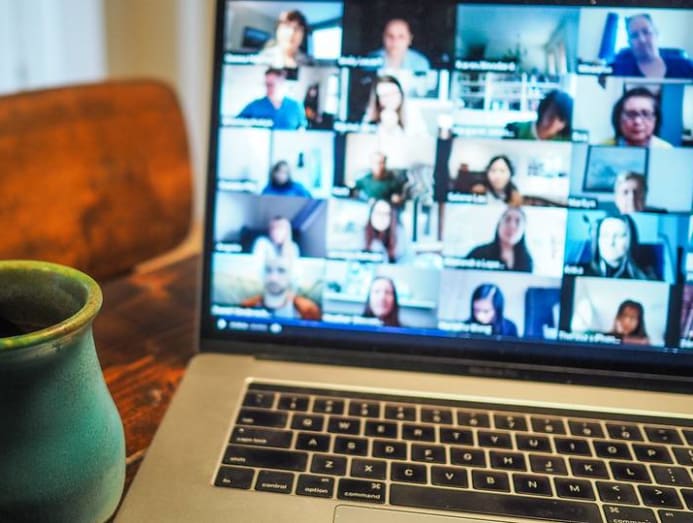 Overseas internships too had to take on a new form when travel became no longer possible. With the option to work-from-home, some students might find cross-border opportunities to be less daunting. For the adventurous few, taking up a remote internship with a foreign company was the next best alternative for some semblance of an overseas experience.
One intern took on a role for a Silicon Valley healthcare data analytics company. Not being physically present had its downside because there was a significant "difference in the working experience because nothing could compare to working in another country and interacting with different cultures in real life," she said.
Even though COVID-19 put a dampener on her overseas internship experience, there were valuable insights in working for a US-based company. She learnt how to determine her own learning curve and pushed herself to be proactive in engaging with her colleagues to bridge the physical divide.
While remote internships for companies based outside of Singapore were challenging, a big benefit is students had access to a global environment from home. They could still learn from these companies and juggle local commitments.
Banking and finance student, Jaslyn Khoo, had to cancel her trip to Australia due to the pandemic and adapt to Sydney's working hours for her internship at a fintech company. Not only was she pushed to adapt to a remote work environment, she also worked non-traditional hours from 6am to 2pm local time daily – hours that required adjustments. 
Although her internship was in an industry relevant to her field of studies, her job scope as an operations and special projects intern proved to be challenging. "It took me some time and a couple of mistakes to gain proficiency in my role,'' she said.
But she picked up valuable skills like the backend workings of rolling out banking applications which she didn't get to learn in her course. For Jaslyn, the remote internship presented her with an opportunity to contribute to a high-profile project in collaboration with Westpac, one of the top four banks in Australia.
COVID-19 has created a completely different way to look at overseas work attachments. We have had students who interned with companies globally from Shanghai, Jakarta, Bangkok to California, Helsinki and beyond.
They couldn't take a flight to get there but they certainly learnt that working from anywhere is a novel change that isn't going away anytime soon.
Even with the gradual easing of restrictions, given the current uncertain travel situation, remote internships are here to stay in the foreseeable future and for IHLs, it is the next best alternative to onsite work attachments.
COVID-19 has also brought about unexpected silver linings for internships where young adults learned to adapt and overcome short-term challenges while keeping their eyes focused on long-term goals to thrive in a post-pandemic world. 
Louisa Lau is head of Ngee Ann Polytechnic's Office of Internships and Careers.