Commentary: Re-opening and lifting of COVID-19 restrictions will not give me the normalcy I want
No one seems to have a clear strategy to live with COVID-19, even as Europe starts lifting restrictions, says Lavinia Thanapathy.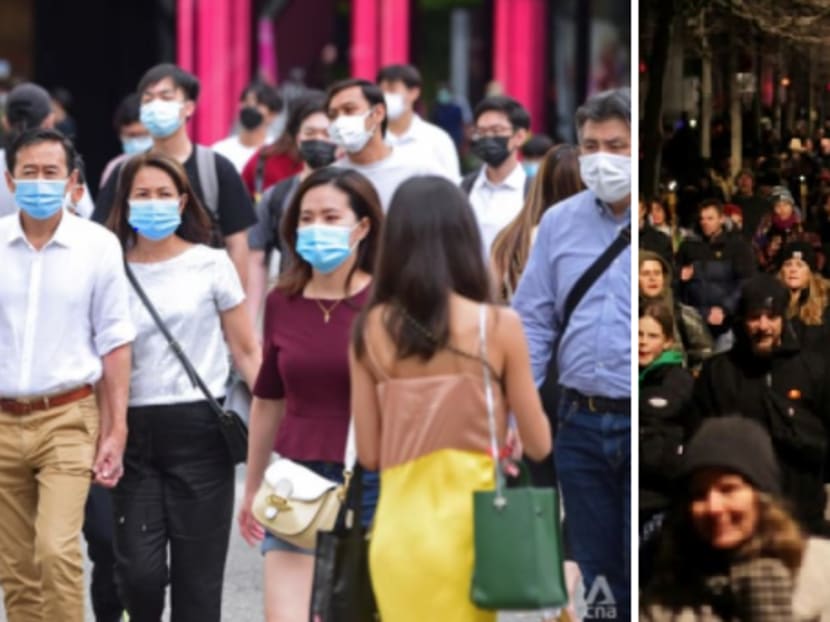 BERLIN: It is looking increasingly inevitable that more European countries will open up as winter turns to spring.
There is a swell of collective will pushing governments to open up and kickstart entire economies on pause for two years.
Countries like Denmark, Sweden and Norway have lifted all or most COVID-19 restrictions this month, including an end to face masks and health passes. United Kingdom and France have announced plans to do so. This despite soaring infection rates.
We will only know in hindsight if this is wise or foolish. No one really knows.
Almost everyone I know just feels sick and tired, as 2022 sputters into gear.
For two long years, we watched as everything became political and angry. Many governments didn't do enough, some did too much. All got something wrong at some point and with almost 5.8 million deaths globally since the start of the pandemic, no one can claim to have won.
FRUSTRATION WATCHING OTHER COUNTRIES REOPEN
Now, fresh waves of the Omicron variant are driving record daily case counts.
Restrictions are still in place in many countries, including in Germany where I live. Frustrations are running high over everchanging rules and continuing contact restrictions, particularly about the number of people and households permitted to meet, even if fully vaccinated.
It all feels very unsatisfactory, like the ending of Game of Thrones, but in real life.
Watching our Nordic neighbours return to life as it was before the pandemic fills us with both hope and envy.
The restrictions at the end of 2021 in Germany, including the cancellation of iconic Christmas markets in some states, were deeply unpopular – just like in Singapore where there were restrictions over major festivals like Chinese New Year.
So when German health minister Karl Lauterbach said on Monday (Feb 7) that he expected to relax rules "well before Easter", it was met with cautious optimism.
Some states will likely relax rules sooner than others. Berlin has already announced it'll allow large events to resume, with a 4,000-people limit indoors and 10,000 outdoors, and relax requirements for small retailers to check customers' COVID-19 passes for entry. Private gathering restrictions remain and only groups of up to 10 vaccinated people are allowed.
I've not left Germany by choice since I moved from Singapore at the height of the pandemic. Perhaps as a sign of the times, we've just booked flights to Spain for Easter. Our first non-German holiday in a long time.
Like the countries planning for business as usual, I'm not sure our decision was backed by science or logic.
But we're now as protected as we can be by the current regime of vaccinations and boosters, and we want to get on with life. We are tired of living on pause.
German Chancellor Olaf Scholz seems to agree when he told Germans to "be like the Danish" with their high vaccination rates, even among the elderly. About 76 per cent in Germany have received at least one dose, compared to 83 per cent in Denmark.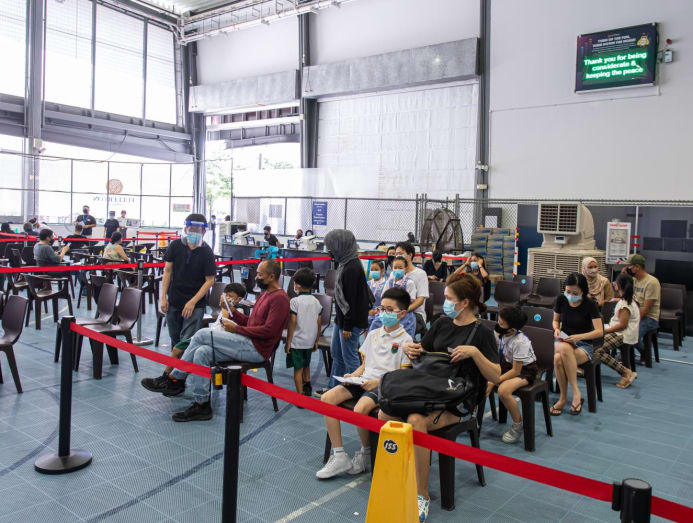 "LIVING WITH COVID-19" STILL SEEMS OUT OF REACH
No one seems to have a clear exit strategy, short of lifting curbs and willing ourselves back to pre-COVID times. We're supposed to be moving towards living with this virus but the regular surges in cases disturb us deeply.
After festive celebrations and holidays, we brace for restrictions, a tightening-easing cycle we've endured for the last two years in Germany. It's exhausting on every level, emotionally and physically.
If Europe repeats the pattern of previous years, we'll open up in spring and summer. We'll feel like life is returning to the way it was. Then in the middle of autumn, a surge will prompt lockdowns and yet another COVID-restricted Christmas and New Year.
Is it too much to expect things to be different in 2022? Compared to this time last year, vaccination will protect us from the most severe effects of infection, even if it doesn't prevent us from getting infected or transmitting the virus.
There are tests. There are masks. Schools have invested in online learning platforms and work-from-home is the norm. There is no shortage of toilet paper.
We have come a long way since the early months of the virus, but the outlook still looks unclear scientifically, politically and socially.
The virus has done a great job of surviving our best efforts to stamp it out. And with new variants expected to emerge, we should be prepared for the possibility that we will need regular shots (like with the flu).
And even if we do need to keep refreshing our shots, will there still be political will or public goodwill to maintain vaccination passes in our daily lives?
I think many of us are resigned to this uncertainty and beginning to accept that COVID-19 is here to stay.
We'll have to find a way to live with COVID-19, whether we like it or not.
LIVING WITHOUT FEAR FOR LOVED ONES
Endemic living may require us all to be proactive and responsible about being cautious.
My family does self-tests before meeting anyone socially. The family nasal swab before leaving home has become a bit of a funny tradition that we now have.
In Germany, one can get free antigen rapid testing (ART), or a free polymerase chain reaction (PCR) test for those with a positive antigen test or a red alert on the Corona-Warn-App, at the many testing centres set up last year.
Perhaps we can emulate Germany in using only N95 and surgical masks for more protection than fabric masks, although the environmental impact of this will be significant.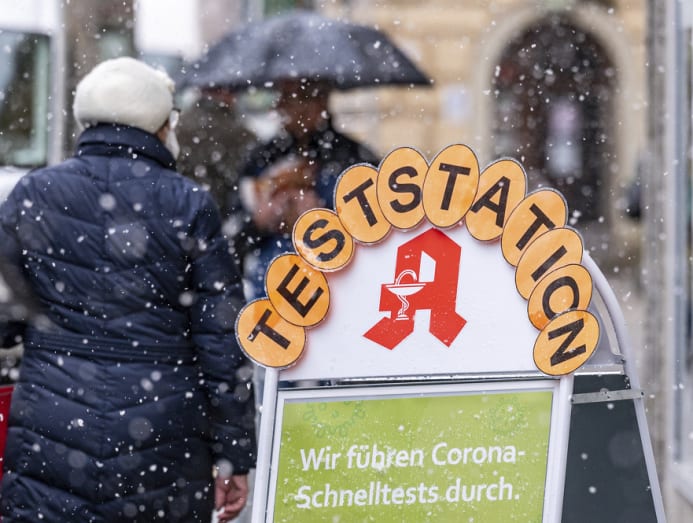 Germany only requires masking indoors. Being able to be outdoors sans mask would come as a huge relief for many in hot and humid Singapore.
I'm hopeful about the new normal, especially of travelling to finally see my parents after two years, and meeting people at homes, at events and in restaurants.
But I'm also honestly afraid of what will happen as we open up.
My father, in his 70s, has a compromised respiratory system. Even vaccinated and boosted, he is at very high risk of severe outcomes if infected.
I worry for children under five who may not get the chance to be vaccinated. Until my 11-year-old son got fully vaccinated, we lived a hermit-like life, declining almost all invitations even though we were allowed to meet. This low level of social interaction is not good nor sustainable for children and parents.
So as it stands today, I know re-opening and lifting restrictions will not give me the bit of normalcy I most want - to live life without fear for my loved ones.
I am not an anxious person by nature. But COVID-19 has made me worry for the most vulnerable people in my life.
Whether we open up or not, it will come at a cost.
Lavinia Thanapathy is a Singaporean author and speaker now living in Berlin, Germany.
How have Singapore hospitals faced off fresh waves of COVID-19? Listen to two doctors on the frontline on CNA's Heart of the Matter: