commentary Commentary
Commentary: A countryside holiday is therapy for a city-bred Singaporean family
My Singapore born-and-bred kids took away much away from their forest experience on this particular holiday, says a mother of three.
SINGAPORE: During the recent June holidays, my family took off to Malaysia and explored the rainforests of Kuala Kubu Bharu.
The experience surprised me and gave me a glimpse of what it could be like when they head for Outward Bound School in Secondary 3.
We left for the eco-resort after meeting up with my sister-in-law's family in Kuala Lumpur.
We had done our research about the rainforest resort we were going to call home for the next few days. It boasted a rustic jungle lifestyle, along with home-cooked foods, and comfortable hut-like rooms that came with picturesque views of either the neighbouring river or the lush forests.
We spared our kids from the romanticism of going back to nature as we wanted them to be mentally prepared. There would be mosquitoes, an amazing array of unidentifiable flying insects, maybe even sandflies, and no TV or wifi (meaning that we'd have to go gadget-free for the three days).
We braced ourselves for complaints from our city kids, but as it turns out, they took to the experience like fish to water and far exceeded our expectations.
It was as if their survival instincts, given the opportunity of finally coming into some use, kicked in.
There were cuts and scrapes, bruises and bites, along with some whining about insects, but these did not seem to make a major dent in their experience.
Instead my Singapore born-and-bred kids seemed to have taken much away from their forest experience. And it made me wonder how we can tap into nature-rich experiences in urban Singapore.
NURTURED BY NATURE
Given the pace of urbanisation, nature has come under the spotlight in recent years. Research generally supports the assertion that increasing nature and nature experiences in urban life has a positive impact on our mental health.
Some studies suggest that being close to nature stimulates learning abilities and reduces the symptoms of neuro-developmental disorders such as attention deficit hyperactivity disorder and autism spectrum disorder.
They tout benefits such as improved attention, reduced anger and stress levels, and increased family interaction.
We witnessed all of that and more over the course of just three days.
DRAWING BOUNDARIES BUT ALSO LETTING GO
Let's not be idealistic though. Nature can also be terrifying, particularly for us city folks.
My children are comfortable in the water but are not particularly strong swimmers. So we took the resort owner's advice and allowed them to only explore the river's upstream, which was gentle enough to not sweep any unsuspecting five-year-old away.
The downstream area was steeper and far more rapid. My husband tried sliding down a natural rock-slide here and was shocked to be swept down so quickly by the current.

Our host also warned us to pay attention to the water's colour. In the case of rain higher up in the mountains, there can be a surge in the waters. We were instructed to get the children out of the water if the river changes from clear to murky brown.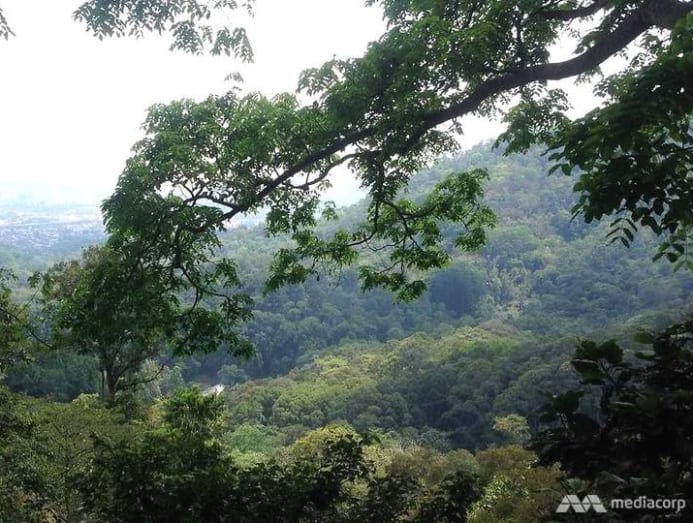 Thankfully, our four nephews had been to the resort before and were familiar with the grounds. With them as their personal guides, the kids soon found their confidence and learned how to navigate the river's rocky terrain.
They spent hours each day playing at the river, splashing around, climbing on rocks, and discovering new "toys" made up of bricks, wooden sticks and sand.
It was independent child-led play in all its glory, and I found myself wondering how is it that a simple river could hold the children's attention for so long.
I admit, I was a little skeptical in the beginning, and also kiasi (afraid to die).
While my sister-in-law relaxed with a book on a large boulder by the river, I stood in the river like a hawk, eyeing the woody riverbanks with a hint of paranoia, ready to spring into action at any sign of danger.
As my kids waded upstream, clambering over rocks and boulders, I resisted the urge to call them back. I wanted to give them some room to play and explore but was also worried about the river's unknown dangers.
Although they were but small figures in the distance, I could still see quite clearly whenever one of them lost their footing and fell.
What I witnessed on those river jaunts were heartwarming. The children collaborated by pointing out the parts of the river that were easiest to navigate.
The older ones helped to guide the younger kids up and down the slippery boulders. When they started using rubber tires as floats, they also figured out how to avoid letting their tires drift away in the current.
As I saw their confidence, problem-solving, and teamwork grow, I relaxed and began to enjoy the river myself.
Through this, I discovered that there is a fine line between protecting our children and allowing them to experience novel experiences.
While we tend to err on the side of caution, over-protecting can sometimes hinder them from taking on, and learning from, new challenges.
Letting go of the reins is a scary but necessary part of our children's growth.
AWAKENED BY NATURE
The transformative effects of nature were not lost on adults too.
At the resort's main tendok (a cross between a tent and a pondok, which means rough shelter), there were very little distractions, just the sound of crickets, songbirds, and the people around us.
Over two and a half days, we were forced to entertain ourselves with whatever we had – board games, books, and nature – and let go of our daily habits of checking whatsapp and social media.
With little to do, and no appointment to rush for, we gathered around the table and talked about the recent political resurgence in Malaysia, the kids' education, and health matters, among other things. 

As with most family discussions, there were agreements as well as disagreements. But what amazed me was how nature seemed to slow time down and open up a space for us to connect over real issues.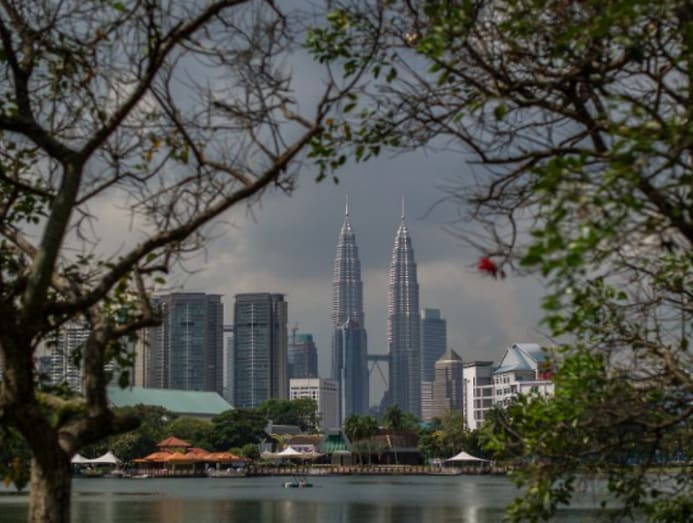 VALUING PEOPLE AND RELATIONSHIPS
In the modern world, we value efficiency and getting things done. But in all the achievement, we may have forgotten how to value people and relationships.
This nature-based holiday has inspired me to want to step outside my comfort zones and build deeper relationships.
What is it about the natural world that compels such feelings of collaboration and kinship, where other facets of the modern world obscure them?
There are no easy answers. Perhaps it is only by retreating into the wild can we regain a sense of wonder, peace, and solidarity.
If nature bears such positive effects on our well-being and promotes essential life skills in children, how we can tap into the natural assets that are already abundant in Singapore?
Can we engage more of our young residents to get involved in their community gardens?
Can we ensure that children with different learning needs are regularly exposed to facilitated nature-rich experiences, as a form of early intervention?
We will need to explore such questions in greater detail. Meanwhile, we can all take steps to make time for nature in our everyday lives. Our children and families will likely grow stronger, not just physically, but also mentally and emotionally.
June Yong is a mother of three, an educational therapist and owner of Mama Wear Papa Shirt, a blog that discusses parenting and education in Singapore.