Commentary: This management consultant started feeling like an imposter
This fast-paced industry can be challenging. But the purpose and the people make it worth the highs and lows for those who hang on, says McKinsey's Asilah Azil.
SINGAPORE: We're familiar with the stereotype of a management consultant: Confident, intensely competitive, with a "live to work" attitude in a high stress, high stakes industry.
This image undoubtedly lurked in my head when I considered my career path.
It took me a while to realise that consulting was what I really wanted to do. But when the idea hit me, it seemed like the most natural fit.
In university, I relished cracking a complex problem within 24 hours during a case competition. After graduation, I explored roles in financial services and investment management, and found that what I enjoyed most was delivering insights for senior executives and solving problems across markets.
I knew I wanted to deal with the bigger picture, working on multi-disciplinary issues with a wide variety of people. It was then that I decided to take the plunge into the world of management consulting with McKinsey & Company.
That was more than eight years ago. I've since worked across the world, helping global institutions with strategic growth, agility and sustainability.
FEELING LIKE AN IMPOSTER
The day-to-day intensity when I started came as a shock: The learning curve was steep, and impostor syndrome was a real issue for me.
The frequent travel, the fast-paced analyses, the high-powered interactions with clients and colleagues - my first six months felt like being on a rocket ship hurtling at warp speed, with little experience. And I couldn't get off without jeopardising the mission.
As one of the relatively few recruits at the Singapore office from a local university at that time, I remember struggling to grasp all the industry knowledge and consulting principles in a short time and wondering if I was hired by mistake.
Surrounded by peers bearing intimidating degrees from Ivy League universities and other leading institutions, who appeared to operate with such confidence and clarity, I felt confronted by sky-high expectations.
My constant worry: Had I bitten off more than I could chew?
MY GLOBAL SUPPORT NETWORK
I had been apprehensive of the notorious competitive nature of the industry. Fortunately, I soon found this stereotype held little truth.
In my very first project, working away from home somewhere in Southeast Asia, the company put me on a team with managers and partners - great coaches and mentors who helped to accelerate my learning process.
I gained critical skills for the job - communication, resilience, problem-solving, courage, teamwork - through constant engagement with the clients. I observed how more tenured colleagues managed their time while maintaining deep dedication to the client mission.
As part of a global firm, I also learned I could reach out anywhere in the world where expertise and knowledge resided. On one project, I needed to quickly get up to speed about carbon markets, a newly emerging asset class, but did not really know where to start.
One colleague pointed me to another in the Zurich office, who was part of the team advising a leading global taskforce on the topic. He immediately made time to talk to me.
These days, I'm collaborating with a top institutional investor to help shape the industry's perspective on the role of carbon markets in combating climate change.
My confidence built progressively after a few client engagements, as I put into practice what I learned and saw the tangible impact of our work.
One project that stands out was the launch of a new digital bank in an emerging market. It was a daring venture in the early 2010s, before mobile or internet banking was the norm it is today, and led the client to win industry awards.
After a few successful projects under your belt, you start to have faith in what you bring to the team.
MORE HOURS THAN IN A DAY
Still, there's no denying the job is demanding - filling up more hours than there are in a day, it sometimes seems. With these pressures, the work can become all-consuming.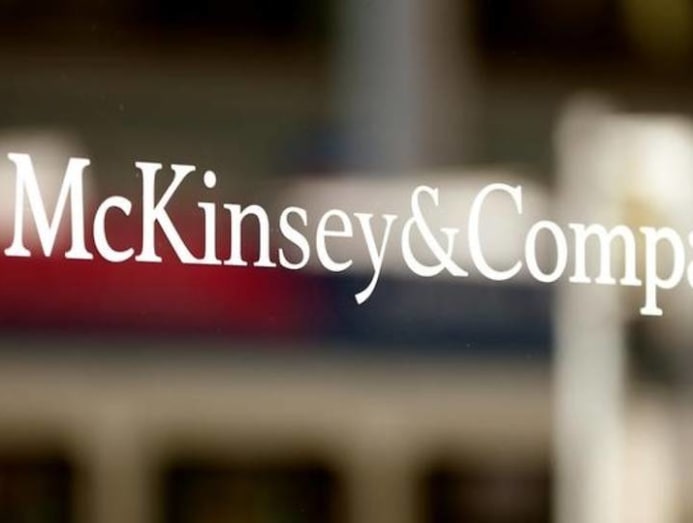 Junior consultants often take cues from their senior colleagues: If a senior consultant works late or at odd hours, others see this as a signal to do the same.
A 2020 Asana study revealed that more than 80 per cent of Singapore employees suffered from burnout. The pandemic has only exacerbated this around the world, a study by McKinsey showed. And it's not uncommon to hear that consultants work long hours but don't always last long in the job.  
For me, I have learnt to find balance by taking a step back, worrying less and trusting my team.
Of course, disengagement is not an option. You have to speak to clients and colleagues all the time, and there's no avoiding the intense days.
But you can work smarter, not necessarily putting in fewer hours, but arranging them to makes sense for you and your personal priorities.
Some of my colleagues opt to go on leave for a chunk of time. What seems to be working for me is to take some Fridays off.
I relish having an extra day in a week to regain energy after the Zoom marathons. This time has been precious, allowing me to reconnect with friends and family amidst the COVID-19 restrictions.
It's a liberating feeling, disconnecting from work on a weekday or enjoying the occasional three-day weekend.
MORE THAN A JOB, LESS THAN A LIFE
Striking this calibrated balance has allowed me to thrive in the high-pressure world of consulting. In McKinsey, us consultants often say that working in this field is "more than a job, but less than a life."
To this I would add that the moment any career takes away from you more than it gives, it's time to reassess.
Ultimately, two things keep me engaged and excited: Purpose and people.
I've been given the opportunity to work on truly pressing economic and social problems, at a scale beyond what is typically possible for a single organisation or individual. One of my passions is diversity and inclusion, with a focus on retaining and empowering our women employees. This has become an important personal motivator.
I am constantly learning from and being constructively challenged by bright young minds on the team, discerning clients, and the sharp intellect and deep experience of senior colleagues. The collegial bonds I've forged have led to lasting friendships, including with clients – some of whom I met in my first year and still keep in touch with today.
Looking back at my journey, here's what I would tell the twenty-something version of me, just starting out: Management consultants aren't the stereotypes people think  - and she's in for a challenging but captivating ride of a lifetime.
Asilah Azil is an Associate Partner at McKinsey & Company.