Commentary: Has the EPL turned into a boring snooze fest?
Manchester City is racing ahead of the rest with a type of play that is technically efficient – but without much of the drama that makes football exciting, says John Duerden.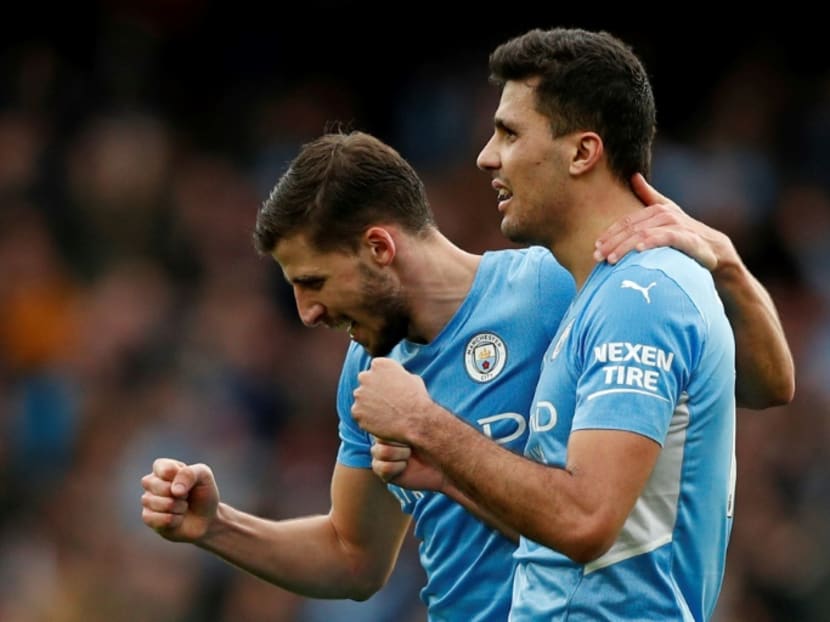 SEOUL: Manchester City's win over Chelsea on Jan 15 was their 12th successive English Premier League victory and moved the team 11 points clear of Liverpool in second that weekend.
Usually, with 17 games remaining, one more than the leaders, the challengers would still be seen to be in the race.
But few think that anything will happen this season to stop City claiming a fourth title in five years, even after their subsequent draw against Southampton allowed their rivals to inch to within nine points.
The club have come a long way since Sheikh Mansour of the Abu Dhabi royal family took over in 2008.
There has since been a huge investment in players, with the Manchester Evening News reporting that the club spent £1.42 billion (US$1.9 billion) on new players in the previous decade to become the top team in England.
In 2016, perhaps the most important deal was made as Pep Guardiola, regarded by some as the best coach in the world, was hired. The Spaniard has developed a team with a style of play that sweeps others aside.
Nobody questions the quality of the Sky Blues, but games are often so one-sided as to be called "boring". In that 12-game winning streak, City scored 34 goals and conceded just seven.
With Guardiola's philosophy to deprive the other team of the ball, games are rarely end-to-end roller-coasters full of drama.
CRITICISED FOR BEING TOO GOOD?
Ken Early of The Irish Times was left cold by the win against Chelsea, despite the tactical masterclass displayed by Guardiola.
"Most of us don't watch football for technical quality or tactical intrigue," he wrote. "We're watching because we want to feel something – and the risk of defeat adds savour to the joy of victory.
"(Guardiola's) teams are designed to exert the maximum of control… Partly it's the style that makes their matches too one-sided to be interesting."
Such comments obviously rankle. The Manchester Evening News wrote in December: "The really curious thing about this is that City are being criticised for being too GOOD… No one goes to a Renoir exhibition and says, 'Gosh, this stuff is just dull, can't we watch two kids throwing paint at each other instead.'"
That may be true, but sport needs to be a contest with the outcome at least a little in doubt. When Manchester United dominated English football between 1993 and 2013, they became known for late winning goals and dramatic comebacks.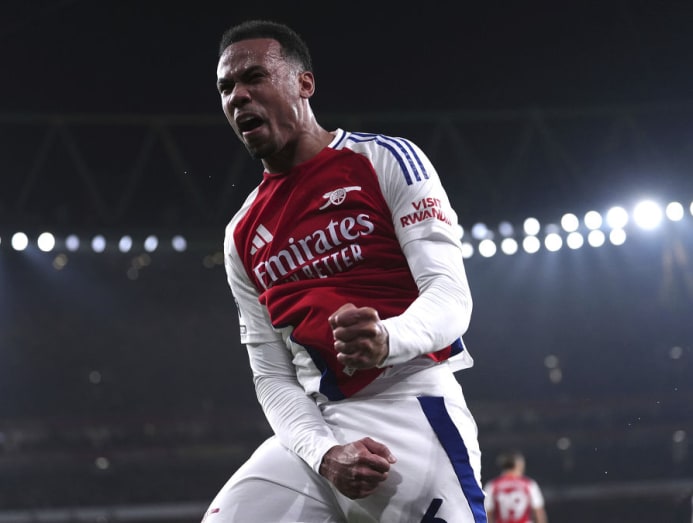 The Liverpool team that won the 2020 title and are City's main challengers played with intensity and attacked at breakneck speed.
City are technically excellent and a perfectly drilled team that rely less on individual feats of skill, such as dribbles past defenders or spectacular long-range goals, and more on controlling games and starving the opposition of the ball.
Once they are ahead, their opponent rarely can find a way back. It is likelier that the champions will be the team to score again and again to kill the game as a contest.
If the title race was closer, this would matter a little less. But just as City dominate games, they are dominating the standings.
It is a far cry from 2012, when the team won a first Premier League title, scoring twice in injury time on the final day of the season to pip a stunned United to first place.
That is one extreme of title race drama, with City's 19-point winning margin of 2018 at the opposite end of the spectrum.
Few would be surprised if the gap between first and second ends up being similar to last season's 12 points. But if gentle strolls to the championship rather than epic battles become the norm, then there is a problem.
OTHER CLUBS STRUGGLING TO KEEP UP
Concerns were dismissed in August by Premier League chief executive Richard Masters. "I am expecting this season to be competitive, and there are a chasing pack of clubs who want to get into those European places," he said.
"The Premier League is the most competitive league in Europe. We want it to stay that way. I believe it still is."
Fans of England's top tier have argued that the league's competitiveness and unpredictability set it apart. In the past decade, five teams – City, Liverpool, Chelsea, Leicester and United – have been champions.
This has been in contrast to other major European competitions. In Italy, Inter Milan's title win last year was the first time in 10 years Juventus had not finished first.
Bayern Munich have won the last nine German titles. Paris Saint-Germain have been French champions in seven of the past nine years. In Spain, the big two, Barcelona and Real Madrid, have triumphed in 15 out of the last 17 seasons.
The Premier League's competitive image has helped it become, by some distance, the most popular domestic league in the world. The so-called Big Six have played a part too.
This group, which includes both Manchester teams and Liverpool along with the London trio of Chelsea, Arsenal and Tottenham Hotspur, have global followings and some of the best players in the world.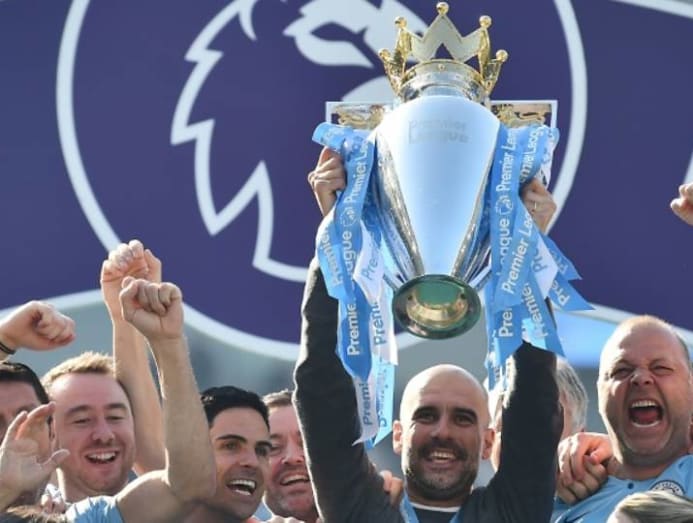 Increasingly, however, the other members of the Six look to be struggling to keep up with City. Arsenal and Spurs are going through transition periods and, regardless, do not have the financial muscle of the champions.
United are big spenders but have been hamstrung by years of poor decision-making at the club. That leaves Liverpool and Chelsea.
The Reds, without the deep pockets City possess, have performed miracles to have success under coach Jurgen Klopp. While their strongest eleven is world class, they do not have the strength in depth that the leaders have.
Chelsea, which signed Belgian striker Romelu Lukaku for £97.5 million (US$131 million) in the summer, have the resources but, perhaps owing to a high turnover of coaches, do not have the consistency of City.
DOMINANT TEAMS OF THE PAST
There have been dominant teams before but not like this.
Liverpool were champions 10 times between 1976 and 1990, yet were not head and shoulders above their rivals financially. The Red Devils took on the mantle of dominance but never collected as many points in a season as their neighbours now manage regularly.
City may have more money than most but also invest it very well, on and off the pitch.
The Independent journalist Miguel Delaney wrote recently: "The club have the financial platform and infrastructure to ensure they get the 'best in class' from top to bottom. They are described within the game as 'a beast', 'the model' and 'just the best in the business in everything they do'."
That is why the problem may get worse. City are so good in all aspects that they are only likely to get stronger in the short term.
In the longer term, history offers some reasons to be cheerful. United were dominant for 20 years until long-serving manager Alex Ferguson retired in 2013 and have not won the league since.
Guardiola said in August that he plans to leave and take a break after his current deal expires in the summer of 2023. That could be a turning point and, as things stand, is the biggest hope for fans of rival teams as well as those who wish to see more dramatic title races.
John Duerden is a Seoul-based writer who covers the region's sporting scene. He is the author of four books including Lions & Tigers - The History of Football in Singapore and Malaysia (2017).